#NachBaliye9: Madhurima Tuli fought over pettiest of issues, Vishal reveals
#NachBaliye9: Madhurima Tuli fought over pettiest of issues, Vishal reveals
Aug 09, 2019, 04:53 pm
4 min read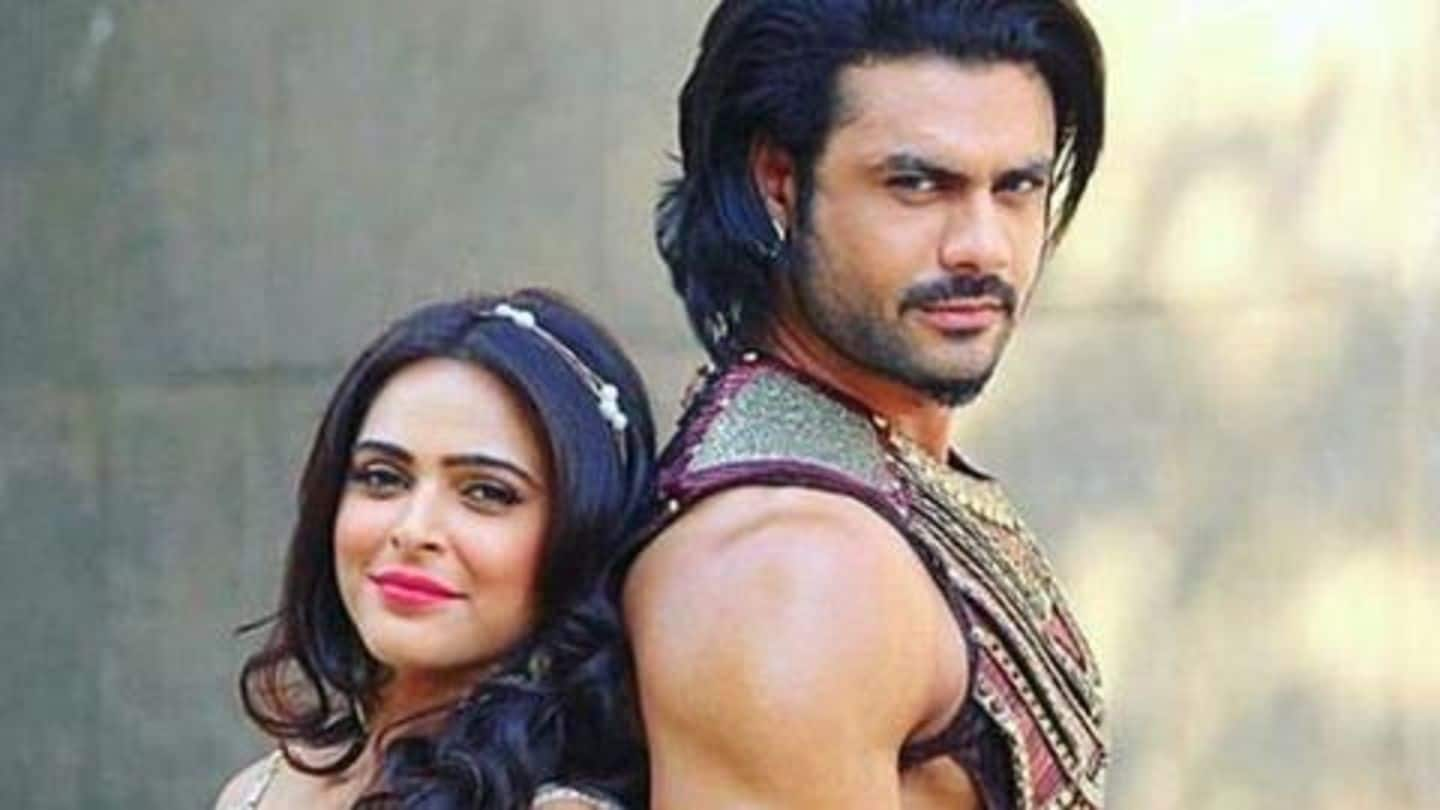 Ex-partners Madhurima Tuli and Vishal Singh, who are currently participating in Nach Baliye 9, left little to imagination as to how ugly their break-up was. A few weeks back, he refused to hug Madhurima on stage, despite being asked to, upsetting the latter. Their fights during rehearsals are also well known. Recently Vishal broke his silence and squarely blamed Madhurima for their acrimonious split.
"She must have broken up 50-odd times during our courtship"
In his interaction with Bombay Times, the Chandrakanta actor revealed that Madhurima was the abusive partner in their relationship and fought over petty issues. "She must have broken up 50-odd times during our courtship, over the pettiest of issues," he added. Vishal also mentioned that Madhurima "was ashamed to be seen with me in public" because of him not "being fluent in English."
Was in a predicament whether to laugh or cry: Vishal
Apart from this, even his financial status drove the wedge between them, the actor feels. "I think she felt that I wasn't financially strong. She would fight with me every time before we went out," Vishal said. The 31-year-old further mentioned that he "was in a terrible state of mind" during their courtship. "I was perpetually in a predicament whether to laugh or cry."
Vishal never wanted to get separated from the actress
Vishal, who was quite irked with this constant disrespect, chose to call it quits in 2018 after one year of relationship. However, this wasn't easy for him because "I was madly in love with her. I never wanted it to end." Still he chose to end his ordeal because he feels that, "It is better to part ways if a relationship obstructs your growth."
Vishal refused to participate in 'Nach Baliye 9' with her
Given their bitter past, Vishal was initially reluctant to participate in Nach Baliye 9 with Madhurima, and had turned down the offer. However, it was Madhurima who was persistent. "She told me that the show will boost her career and hence, she wanted to participate in it," he revealed. After much persuasion from his friends, Vishal relented, and gave nod to the show.
Why Vishal refused to hug Madhurima despite Raveena's suggestion
Now ever since their inclusion, Vishal and Madhurima are constantly fighting, with many claiming that these are all scripted, aimed at garnering viewership. However Vishal says that he doesn't care what others think. "Let people think that it's staged; I don't care," he added. Regarding not hugging Madhurima despite judge Raveena Tandon's suggestion, he said, "To hug a person is my personal choice."
"Absolutely fine with the way I'm behaving on the show"
"I'm not letting the equation come in the way of our work. If that was the case, I'd have told the choreographer to avoid any hugging or intimacy in the performances. I'm absolutely fine with the way I'm behaving on the show," he further said.
On being quizzed about their current chemistry, Vishal clarified that, "Though we share a vanity van, we don't interact at all." "But the minute the camera is on, she starts exchanging pleasantries. I can't be fake like her," he lashed out. He also highlighted that the 34-year-old actress lied about their split. "She claimed that we broke up recently, but it's been a year."
My on-camera behavior is not for TRPs, actor insists
Vishal also insisted that unlike popular perception, his behavior in front of camera is not for TRPs. "Whatever you are seeing on screen is the real me and I am not faking it for the ratings. Nothing is scripted either," he wraps up.