Is Neha Kakkar still not over actor Himansh Kohli?
Is Neha Kakkar still not over actor Himansh Kohli?
Feb 18, 2019, 05:02 pm
3 min read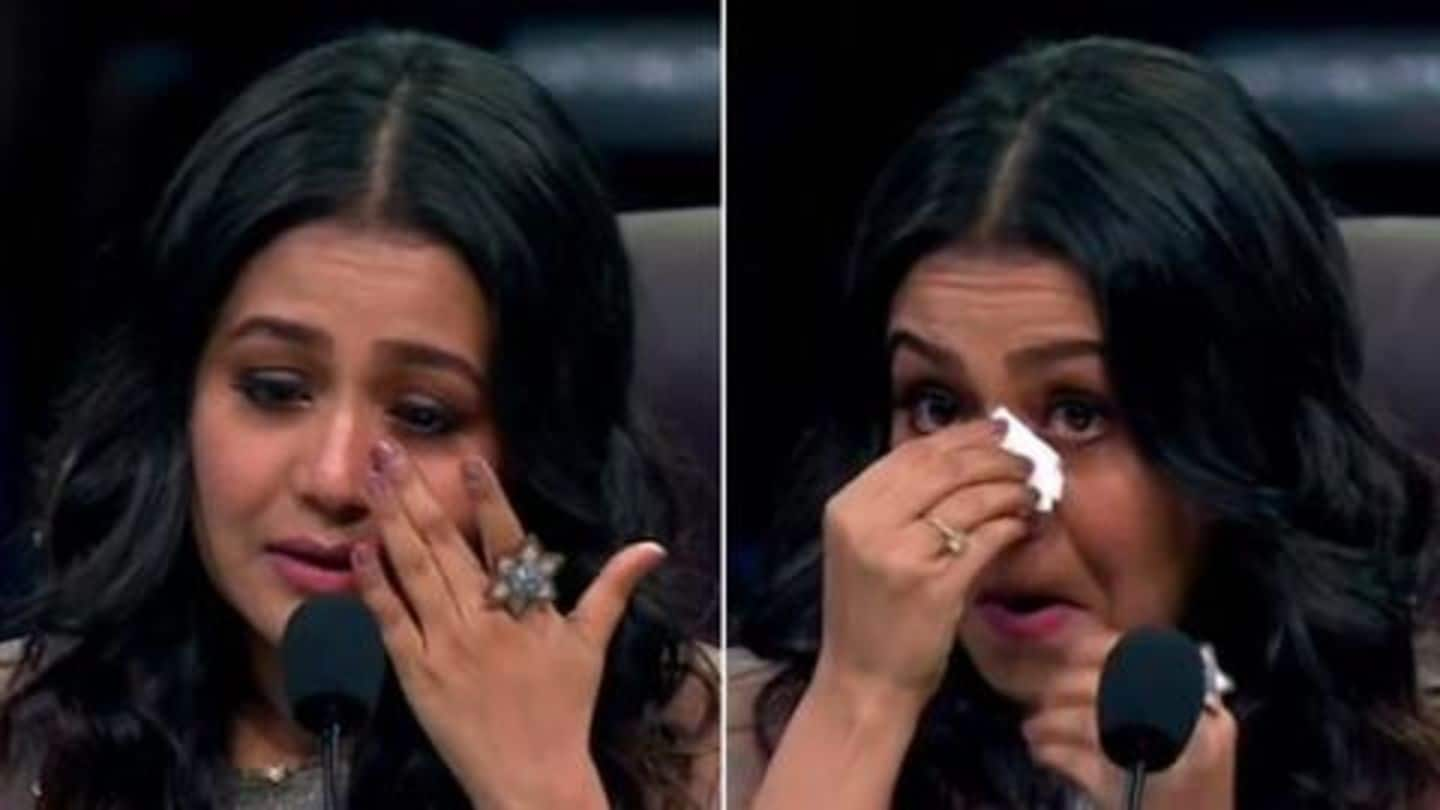 Neha Kakkar's breakup with Himansh Kohli is no secret now. The couple called off their relationship in December 2018 after a whirlwind romance. Although Neha confirmed that she has moved on in her life, looks like the singer is still not over her breakup with Himansh. This was evident after she broke down, recently, on national television during a reality show.
Neha was in tears on 'Super Dancers 3'
It happened on Super Dancers 3, where a contestant gave a breath-taking performance on Neha's song Maahi Ve. While Neha, who was the celebrity guest there, was impressed with the performance, she couldn't hold back her tears probably remembering Himansh. A video of the same went viral and it was clearly visible that Neha is still struggling to get over her heartbreak.
Neha was consoled by Shilpa Shetty, Geeta Kapoor
Backstory: Cupid struck Neha-Himansh on the sets of 'Oh Humsafar'
For starters, Neha and Himansh fell in love with each other while shooting for their love ballad Oh Humsafar in early 2018. It was a mushy romance for the couple who couldn't stop gushing about each other. However, it was on Indian Idol 10 sets in September 2018 when they made their relationship official. In fact, Neha also dropped hints about their probable wedding.
But, Himansh and Neha parted ways over loyalty issues
Everything was going on well between the duo, when suddenly the relationship hit a rocky path. Himansh apparently grew suspicious of Neha and doubted that she was cheating on him. This led to frequent heated arguments and eventually, they called off their relationship last December.
Neha admitted relationship with Himansh was a bad one
Recently, Neha poured her heart out on her split and called it a bad relationship. Highlighting the reason behind their split, Neha admitted that she invested her emotions in a wrong person. "I dedicated all my time and energy to that person who didn't deserve it," she added. She also stated that despite all her efforts, the actor kept complaining of not being together.
Meanwhile, Himansh's recent Instagram posts indicate he has moved on
While Neha has been quite expressive about her heartbreak, Himansh chose to maintain a stoic stance over their split. However, his recent Instagram posts indicate that the Yaariyaan actor has chosen to move on rather than cry over the fallout. "We Either Make Ourselves Miserable, Or We Make Ourselves Happy. The Amount Of Work Is The Same," Himansh wrote on Instagram.