#Dassehra: Neil Nitin Mukesh's first look as encounter specialist unveiled
#Dassehra: Neil Nitin Mukesh's first look as encounter specialist unveiled
Sep 25, 2018, 12:41 pm
2 min read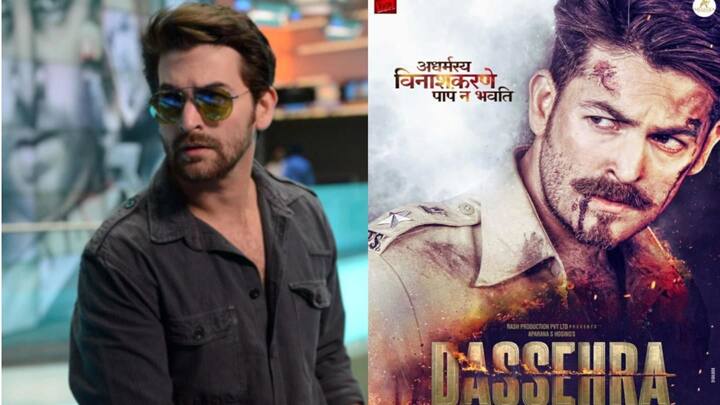 Neil Nitin Mukesh, who has been stunning the audience lately with his villainous roles, is ready to surprise everyone with his never-seen-before avatar. The actor is all set to play the role of an honest encounter specialist in his upcoming release 'Dassehra'. An exclusive poster of the movie has been unveiled, where Neil is seen in a rugged and bloodied look.
Honest cop, crime, politics: 'Dassehra' has all the interesting elements
'Dassehra' is reportedly based on a true story, and revolves around an honest cop who gets stuck while dealing with crime in a politically destabilized state. A political thriller, 'Dassehra' will feature politician-mafia network. "The film evolves from the backdrop of a politically destabilized state which symbolizes politician-mafia network, cunning politicians, and reckless criminals," makers were quoted as saying.
Interestingly, Neil's career is on a roll
Apart from working on 'Dassehra', Neil has also turned into a producer and announced his maiden production company as NNM Films. Talking about venturing into production, Neil asserted that in showbiz there are no creative boundaries. "I have created an identity as an actor, but I'm also known as a musician, director, writer and now with production, it all comes full circle," Neil added.
In another news, Neil became father of a baby girl
Not just on professional front, Neil has all the reasons to grin in his personal life too. The actor recently became a proud father of a baby girl. Neil, who is married to Rukmini Sahay for over a year now, welcomed their first child on September 20. The couple named their little bundle of joy as Nurvi Neil Mukesh.
Neil's first picture with his princess is sheer love