Did this Korean series predict coronavirus-like outbreak two years ago?
Did this Korean series predict coronavirus-like outbreak two years ago?
Mar 27, 2020, 07:45 pm
2 min read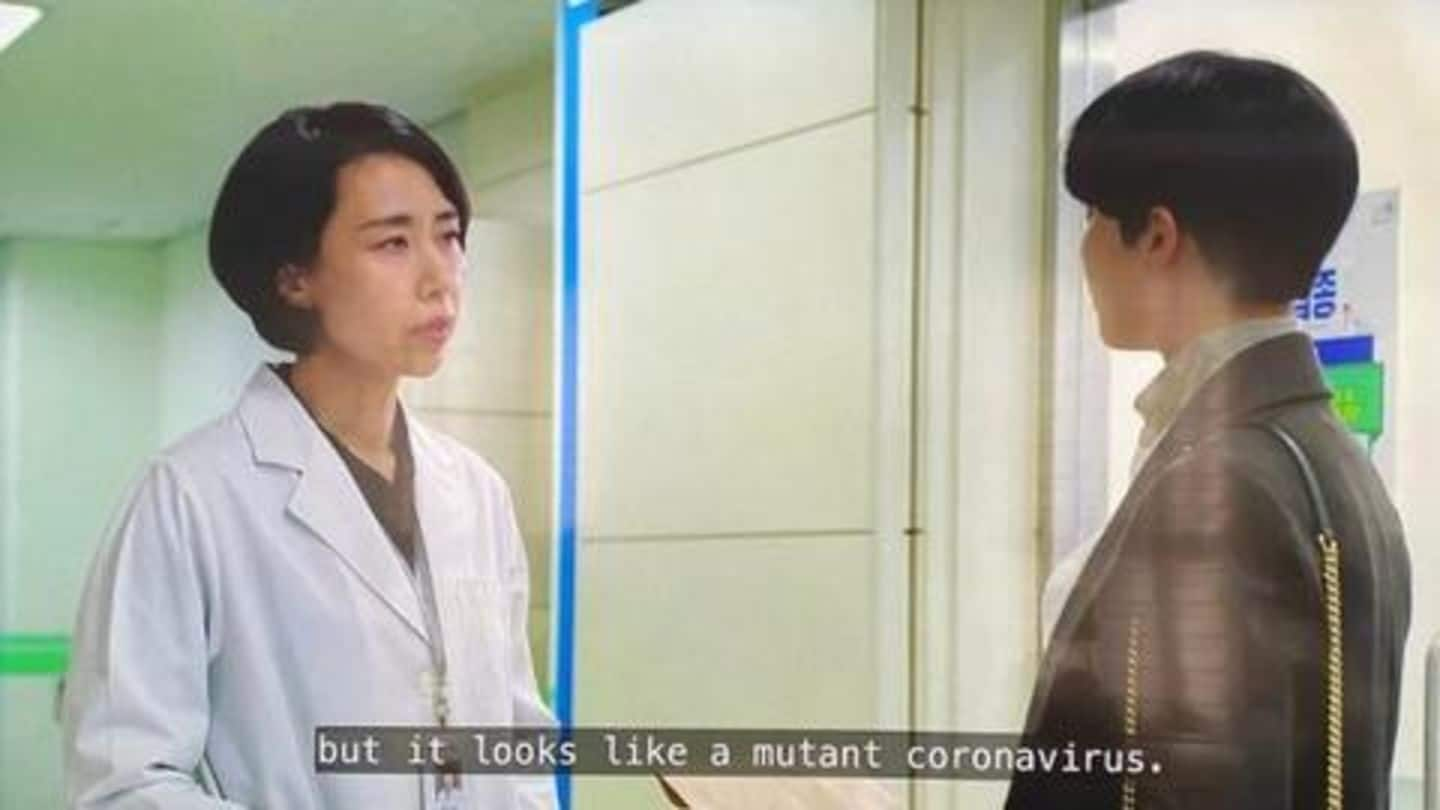 Some Netflix viewers were left shell-shocked after they chanced upon a certain Korean drama which seems to have predicted a novel coronavirus-like outbreak two years ago. The rom-com, titled My Secret Terrius, which originally aired in 2018, claimed about a COVID-19-like disease with alarming accuracy. Clips from the show have now gone insanely viral on the internet. Here's more on this.
The show is available on Netflix in US and UK
The series, whose cast includes Korean actors So Ji-sub, Jung In-sun and Son Ho-jun, is about a secret agent attempting to unravel the mystery behind the death of a neighbor. The clips, which are doing the rounds on social media, are from the 10th episode of the series' first season. It is available for streaming for Netflix users in the US and the UK.
In the said episode, a doctor is seen talking about a mutated coronavirus, which could potentially be used as a "weapon". She says that the virus (much like novel coronavirus) attacks the host's respiratory system, adding "we must do more research". She asserts the virus has an incubation period of two to 14 days, and the mortality rate could be as high as 90%.
You can watch the clip here
However, there is no direct mention of a huge outbreak
However, there is no direct mention of an outbreak as huge as the world is witnessing right now. And while, of course, coronaviruses have been around for years, users are shocked to know that this much could be predicted years before the outbreak actually started. But thankfully, the new virus strain neither has such a high mortality rate, nor has it been purposefully mutated.
Viewership of outbreak-based films and series is on the rise
On a related note, the ongoing coronavirus pandemic has resulted in a jump in the popularity of series and films based on outbreaks such as Netflix's Pandemic: How To Prevent An Outbreak and Steven Soderbergh's 2011 thriller movie Contagion. The coronavirus outbreak, which started in China last year, has so far killed nearly 25,000 and infected more than half a million around the world.