Debt-ridden Paul Jonas, Priyanka Chopra's future father-in-law, files for bankruptcy
Debt-ridden Paul Jonas, Priyanka Chopra's future father-in-law, files for bankruptcy
Sep 02, 2018, 03:59 pm
2 min read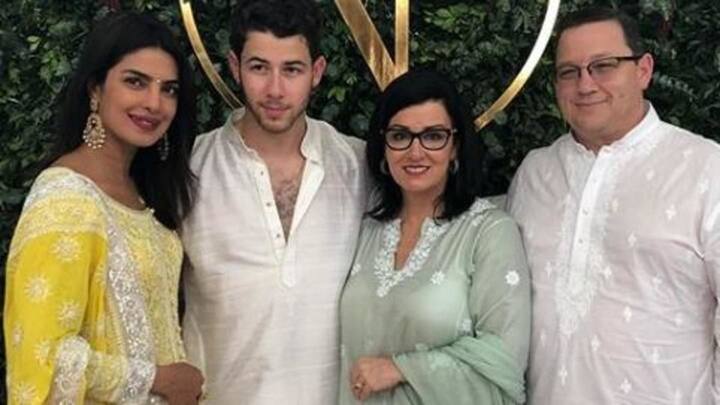 While Nick Jonas and his brothers are widely successful, their father is facing some real financial issues. Paul Jonas, who owns a construction and real-estate company, has decided to file for bankruptcy, multiple reports claimed. The New Jersey based company has over $1 million in debt. Notably, a few days ago, Paul was in India for engagement of Nick with Priyanka Chopra. Here's more.
Already facing turmoil, a lost case added to the problems
The estate company wasn't doing well and a case they lost, cost them another $268K. In order to get out of this turmoil, Paul Jonas plans to sell off some property. But this option could have been avoided if the sons decided to help their father. Before their band split, the brothers- Kevin, Joe and Nick, sold records worth millions.
Papa Jonas' sons and daughters-in-law are fiercely successful
It's not hidden how successful the Jonas brothers are. Nick's singing and acting career, both seem to be on track. Joe recently listed his luxury farmhouse for $4.25 million, and Kevin's career from rockstar to reality TV star is also doing wonders. Even the new additions to the family- Priyanka Chopra and Sophie Turner, are globally recognized stars. Wonder if they'll help Papa Jonas!