Six times Hollywood drew inspiration from other language films
Six times Hollywood drew inspiration from other language films
Written by
Pallabi C Samal
Aug 09, 2019, 09:36 pm
3 min read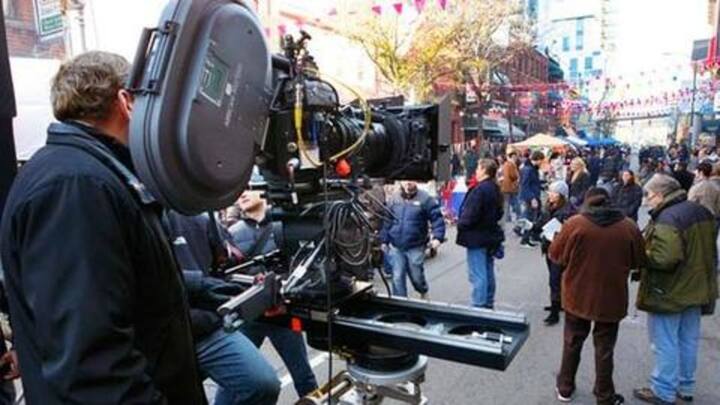 Films are a piece of art. And like every artwork, films too draw inspiration from other sources. Some simply duplicate the original, while some share a common source material. Even a mammoth industry like Hollywood cannot really boast of 100% genuine films. So here's a list of six renowned movies that were copied from or have been inspired from films of other languages.
Monster film, 'Godzilla,' was a reboot of a Japanese kaiju
Godzilla was made twice, once in 1998 and another time in 2014. While the 1998 was a box office disappointment, the 2014 film was a success. Both these films were re-imagined versions of a Japanese kaiju media franchise created and owned by Toho Studios, featuring Godzilla. Toho also dolled out a Godzilla in 1954, which became the first-ever film in the noted franchise.
'The Girl with the Dragon Tattoo' based on Swedish novel
Rated as one of 2011's top ten films, The Girl with the Dragon Tattoo was based on the 2005 novel of the same name by Swedish journalist Stieg Larsson. Larsson's novel was also made into a Swedish film in 2009, two years before the Hollywood adaptation. In the 2011 film, Daniel Craig plays journalist Mikael Blomkvist and Rooney Mara appears as Lisbeth Salander.
'Hachi: A Dog's Tale': Hollywood version of a Japanese film
Hachi: A Dog's Tale, the 2009 film that narrates the tragic yet true tale of a faithful dog named Hachi, is a remake of 1987 Japanese film, Hachiko Monogatari. The Hollywood version had Richard Gere playing Professor Parker Wilson, Hachi's master. Both the films showed the true story of Hachiko, Japan's most faithful dog, whose bronze statue still watches over Shibuya Station, Tokyo.
Jolie-Depp's 'The Tourist' is remake of French film 'Anthony Zimmer'
Starring stalwarts like Angelina Jolie and Johnny Depp, The Tourist was a remake of the 2005 French film Anthony Zimmer, which was directed by debutant Jérôme Salle. The 2010 Hollywood version had received negative reviews from critics, but was nominated for three Golden Globes. The French one was critically and commercially well-received, with Salle getting nominated for César Award for Best First Feature Film.
2006 blockbuster 'The Departed' original source is a Cantonese film
Oscar winner The Departed is the Hollywood remake of the 2002 Hong Kong film Infernal Affairs. Starring Leonardo DiCaprio, Matt Damon, Jack Nicholson, and Mark Wahlberg, the 2006 crime film, which won four Academy Awards at the 79th edition of the ceremony, was directed by Martin Scorsese. Infernal Affairs also received critical acclaim, and was followed by Infernal Affairs II and Infernal Affairs III.
'The Italian Job,' a British film remake, differed from original
The Italian Job, which grossed over $176 million worldwide, was a remake of a 1969 British film, though the plot and characters differed from the source material. Director F. Gary Gray had said that his film was "an homage to the original." The 2003 version of the heist action thriller had Wahlberg, Charlize Theron, Edward Norton, Jason Statham, Seth Green in lead roles.