From Oscars to your living room: 'Parasite' streams this month
From Oscars to your living room: 'Parasite' streams this month
Mar 18, 2020, 04:18 pm
2 min read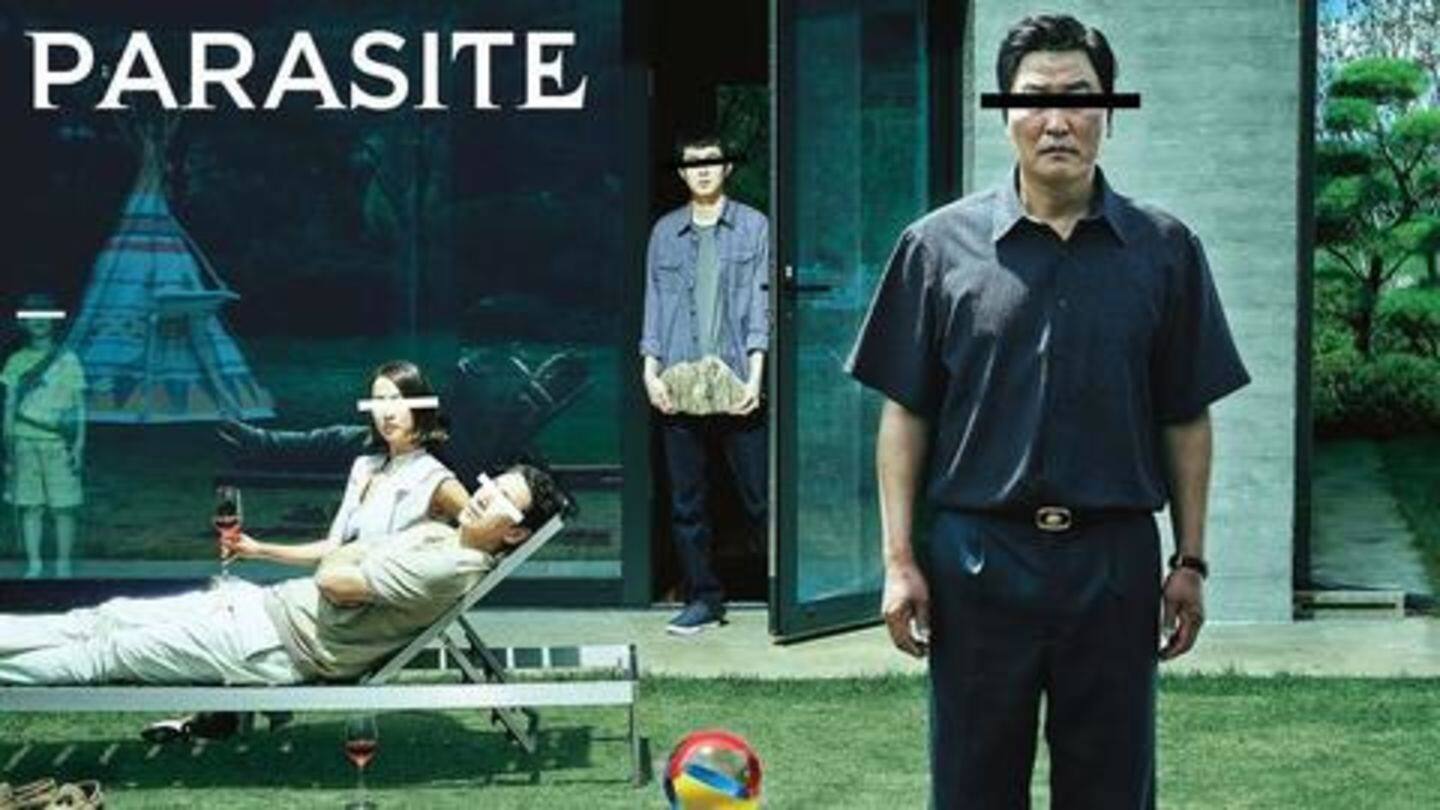 In case you (unfortunately) missed Oscar-winning Parasite's theatrical run, stop feeling sorry about yourself already. The world-acclaimed cinematic marvel by South Korean filmmaker Bong Joon-ho is slated to make its digital debut on Amazon Prime Video on March 27, the streaming platform announced earlier today. What's more, the Korean-language movie comes with English subtitles and Hindi-dubbed version, to reach a larger audience.
'Parasite' scripted history at Oscars 2020
Parasite comes to screens in India just two months after it was theatrically released in the country on January 31. The modern-day satire scripted history at the Oscars this year, as it became the first-ever non-English movie to be crowned the Best Picture. It also won awards for Best International Film, Best Original Screenplay, and the Best Director for Joon-ho.
It also won at Cannes, BAFTA, and the Golden Globes
The terrific black-comedy thriller's big win at the Oscars marked a landmark event in world cinema and the Academy's 92-year history, which has infamously snubbed non-English and non-whites for far too long. Notably, before its Oscars glory, Parasite won the Palme d'Or at the 2019 Cannes Film Festival and the best foreign film at the BAFTA and the Golden Globes.
'Parasite' is a satirical take on class and economic divide
Parasite is also the first South Korean film to win an Oscar. Co-written by Joon-ho and Han Jin-won, the movie revolves around a poor family of four, that orchestrates a plan to get employed by a rich family. Termed a "miracle" and a "masterpiece" by top publications and reviewers, the movie satirically brings out pertinent social issues of capitalism, class and economic divide.
'Parasite' arrives in India's digital screens before the US
Parasite arrives in India's digital screens on March 27 (mark the date, though) nearly two weeks prior to the US, where it is scheduled to be out on April 8 via Hulu, the movie's exclusive streaming partner in the States.