Miss World 2021: Poland wins; India reaches Top 13
Miss World 2021: Poland wins; India reaches Top 13
Written by
Aishwarya Ragupati
Mar 17, 2022, 10:22 am
2 min read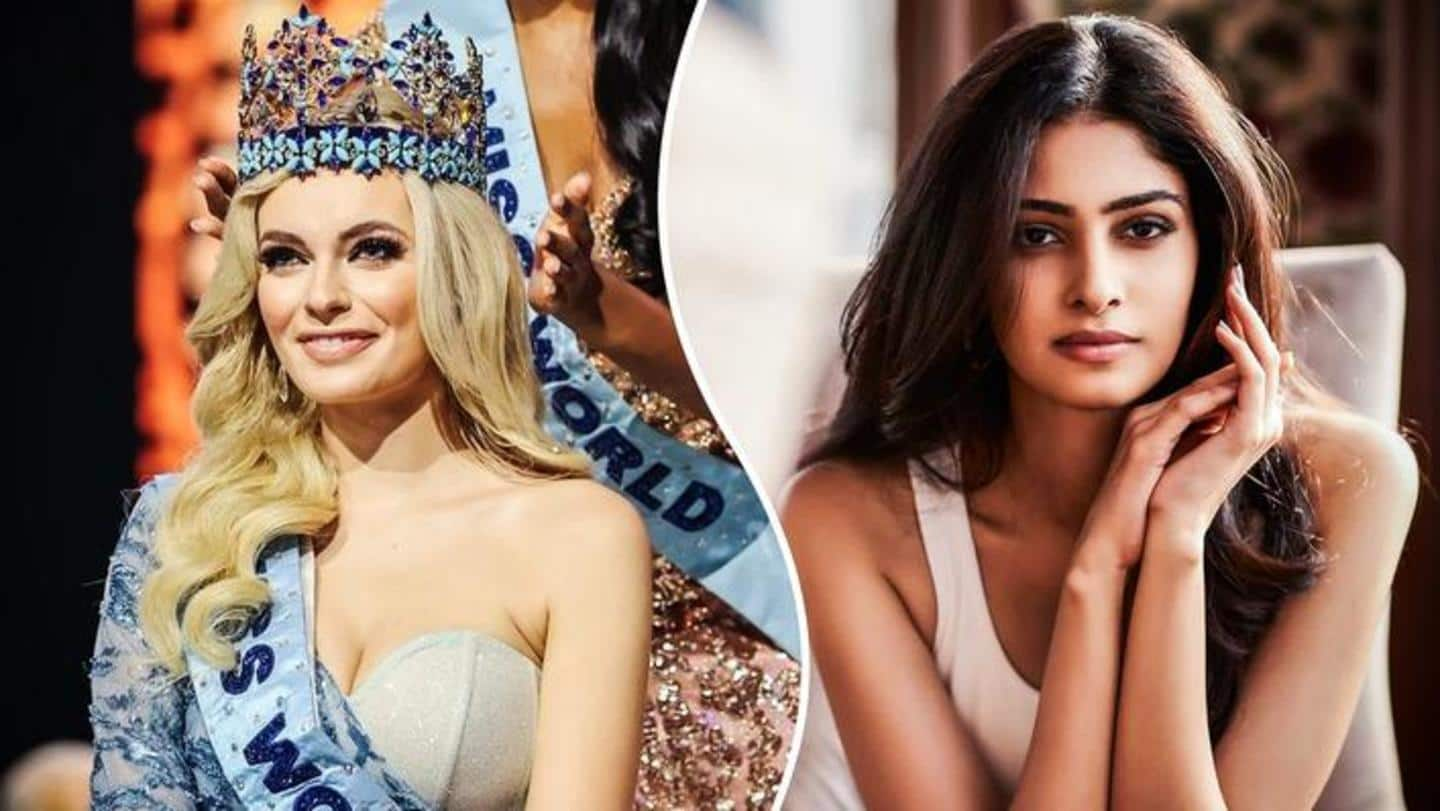 Poland's Karolina Bielawska has been crowned the new Miss World! Bielawska—who has won the pageant's 70th edition—defeated Shree Saini from the US (1st runner-up) and Olivia Yace from Côte d'Ivoire (2nd runner-up) to grab the title. Meanwhile, Miss India Manasa Varanasi had reached the Top 13 but could not make it to the Top 6. The event was held in San Juan, Puerto Rico.
What do we know of the pageant?
Miss World 2019 Toni-Ann Singh (Jamaica) crowned Bielawska as her successor. Besides Varanasi, the Top 12 comprised contestants from Vietnam, Mexico, Northern Ireland, Philippines, Poland, Somalia, US, Colombia, Czech Republic, France, and Indonesia. But Cote d'Ivoire entered this list as the 13th country due to a tie. Among these, India, Vietnam, the Philippines, Somalia, Colombia, Czech Republic, and France couldn't reach the Top 6.
Last December, event was stalled due to COVID-19
To recall, in December last year, the Miss World Organization had to postpone the pageant after 16 contestants and several staff members had tested positive for COVID-19. "Miss World 2021 temporarily postpones global broadcast finale in Puerto Rico due to health and safety interest of contestants, staff, crew, and general public," the organizers had said in a statement.
All you need to know about Varanasi
Meanwhile, Varanasi was crowned Miss India World 2020 in February last year. She studied engineering and had worked as a financial information exchange analyst. The Hyderabad-born 24-year-old had completed her schooling from the Global Indian International School, Malaysia, and then graduated in Computer Science (CS) from Vasavi College of Engineering, Hyderabad. She is also trained in the classical Indian dance form of Bharatanatyam.
'I promise to make you proud': Varanasi
On Wednesday, Varanasi had posted a video on social media before the Miss World 2021 event. Addressing her supporters, she said she felt an "overload" of "gratitude," adding, "I promise to make you proud, it's your energy that will help me carry myself and India on the main day." Separately, Varanasi had also expressed commitment to work toward the betterment of women and children.