ViacomCBS planning to remake 'Frasier' for new OTT streamer Paramount+
ViacomCBS planning to remake 'Frasier' for new OTT streamer Paramount+
Written by
Shubham Dasgupta
Feb 07, 2021, 03:53 pm
2 min read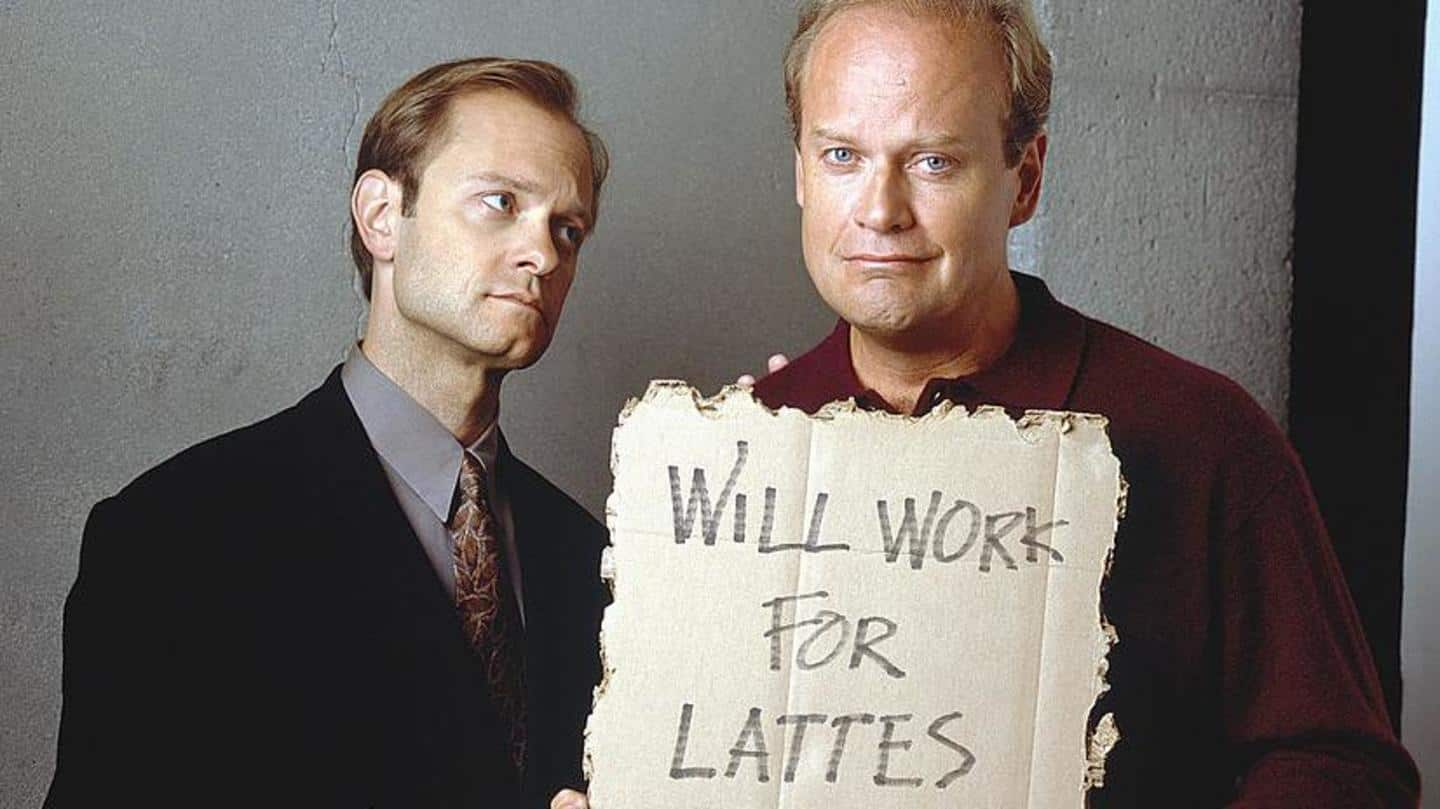 Dr. Frasier Crane, people's favorite psychiatrist, might return with his everlasting love for caffeine to move you. At least, that is what ViacomCBS is planning as far as one of the most popular sitcom spin-offs is concerned. The company is trying to make the best of its all-access OTT streamer Paramount+ by working on a remake of Frasier, which will release on the platform.
'Frasier' ran for 11 successful seasons, won 37 Emmy Awards
Frasier ran for 11 seasons from 1993 to 2004, winning 37 Emmy Awards during its complete run on NBC. Kelsey Grammer starred as the Harvard-trained psychiatrist, who returns to his hometown, Seattle, after getting a divorce. The times he spent with his brother Niles, also a psychiatrist, played by David Hyde Pierce, and his invalid father, portrayed by late John Mahoney, engaged the audience.
Grammer's character was even more popular on 'Cheers'
However, Grammer was more popular on the even more successful parent sitcom titled Cheers. His role of Dr. Frasier was introduced in Season 3 of the series, where he frequents the bar called Cheers Beacon Hill and dates Diane Chambers, before marrying and divorcing Lilith Sternin (Bebe Neuwirth). Cheers, just like Frasier, ran for eleven successful seasons from September 1982 to May 1993.
Which one is better, the debate is on even today
The two shows are intertwined and have been so successful that fans debate over which one is better and why. Some say that Cheers scores brownie points on pure, light-hearted entertainment, while Frasier beats its predecessor over emotional moments. Frasier is a bit more cerebral and engaging than Cheers, which was the go-to sitcom title for people to forget the stress and have fun.
Talks of its revival took place in 2018 as well
There were talks of reviving Frasier in 2018, but Grammer would have been the only original cast to reprise his role. Thus, it couldn't take off. Talking on the occasion of the show's 25th anniversary that year, his Frasier co-star Peri Gilpin said, "If there was a way that everyone agreed on... and everybody thought it was a good idea, then... Hell, yeah!"