#HappyBirthdayPriyanka: Keep breaking the glass ceilings
#HappyBirthdayPriyanka: Keep breaking the glass ceilings
Written by
Saloni Srivastava
Jul 18, 2018, 02:10 pm
2 min read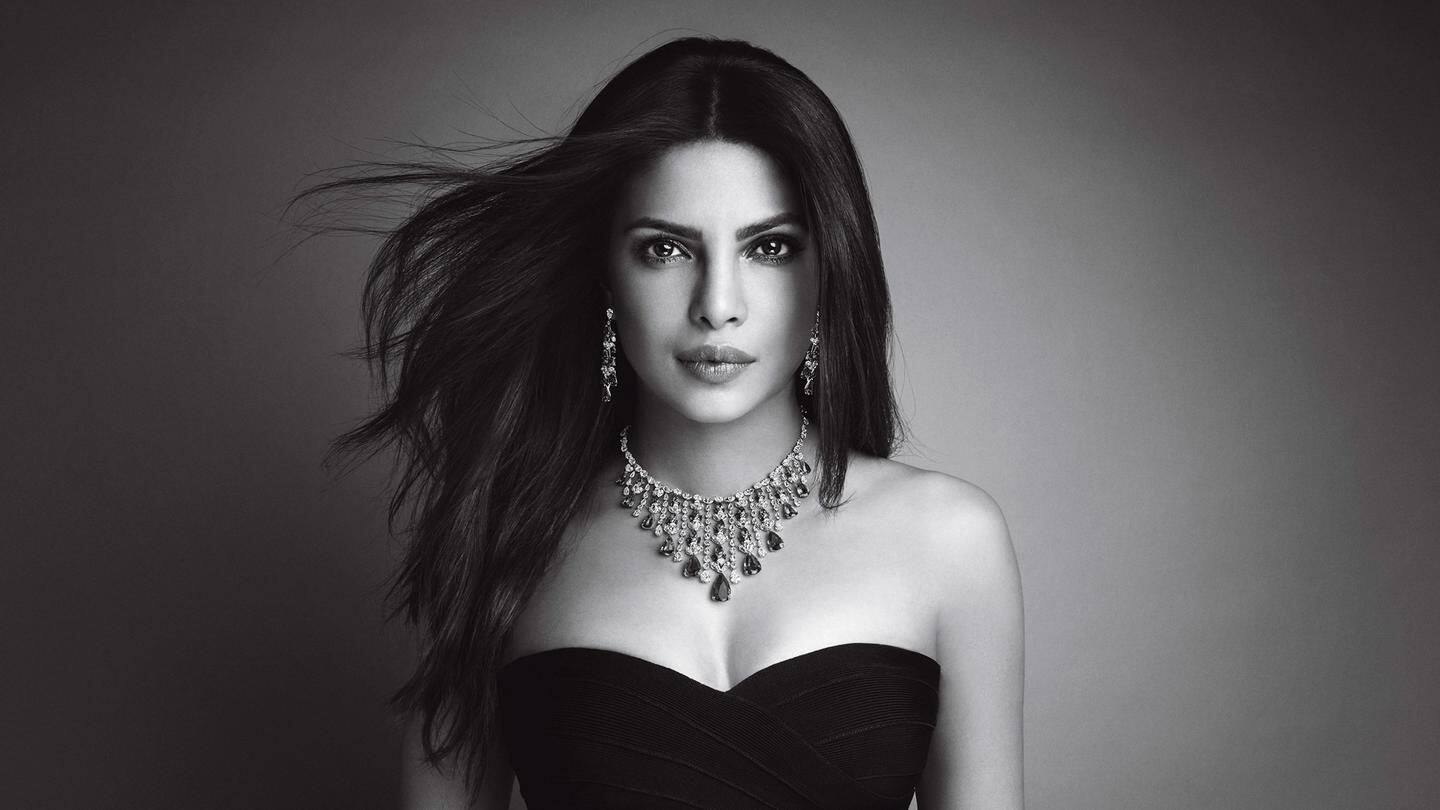 Priyanka Chopra, a name that has been on India's lips for more than a decade, has now become a metaphor for excellence, worldwide. When you become a synonym for fabulous, a brand even, you know you are doing a lot of things right. As she turns 36 today, we decode Priyanka Chopra - the woman, the actor, the brand and everything in between.
Miss World title and her Bollywood journey
Hailing from Bihar, Priyanka lived in various states of the country; she also studied in the US. Securing the 'Miss World 2000' title was her first achievement, at a tender age of 18. After that, there has been no looking back for her. In a span of 18 years, she has starred in over 60 Bollywood films and has astounded the film industry and her fans, alike.
Far-sighted, talented and determined
Priyanka's music albums, 'In my City' and 'Exotic', established her hobby of casually singing into another opportunity for her to showcase her talent. Notably, she also sang a number in her first Tamil film, 'Thamizhan', and a lullaby for her movie, 'Mary Kom'. Her music became a worldwide phenomenon and so did she, as she commenced slaying Hollywood.
Priyanka began her acting career in Hollywood with her immensely popular Television series, 'Quantico'. She also played the villain in 'Baywatch'. Though the movie didn't do well, but she soon landed a movie with Jim Parsons, called, 'A Kid Like Jake'. Priyanka's nonchalance and quirkiness in interviews where she breaks the Western stereotypes about India, make us fall for her every time.
UNICEF's Ambassador promoting Child Rights and Adolescence
Chopra is the third Bollywood celebrity after Amitabh Bachchan and Sharmila Tagore to be the National Ambassador for Child Rights and Adolescence with UNICEF. She actively stands for and speaks about women's issues, especially, infanticide and foeticide. She is also the ambassador of NDTV's Greenathon. Alongside her demanding work, Priyanka actively strives hard to create awareness about social-issues that affect the world.
Priyanka Chopra, the woman who stops at nothing
With the ongoing debate on the presence of nepotism in India, Priyanka Chopra is a role-model for all budding actors. Priyanka is a powerhouse, who rules hearts, entertains, works hard, makes tremendous amount of money and works towards changing lives. She is just not breaking ceilings, rather crushing them. Happy Birthday, Priyanka!