KJo has already told Ranbir's girlfriend he'd be 'best husband'
KJo has already told Ranbir's girlfriend he'd be 'best husband'
Written by
Shuvrajit Das Biswas
Aug 30, 2018, 08:20 pm
2 min read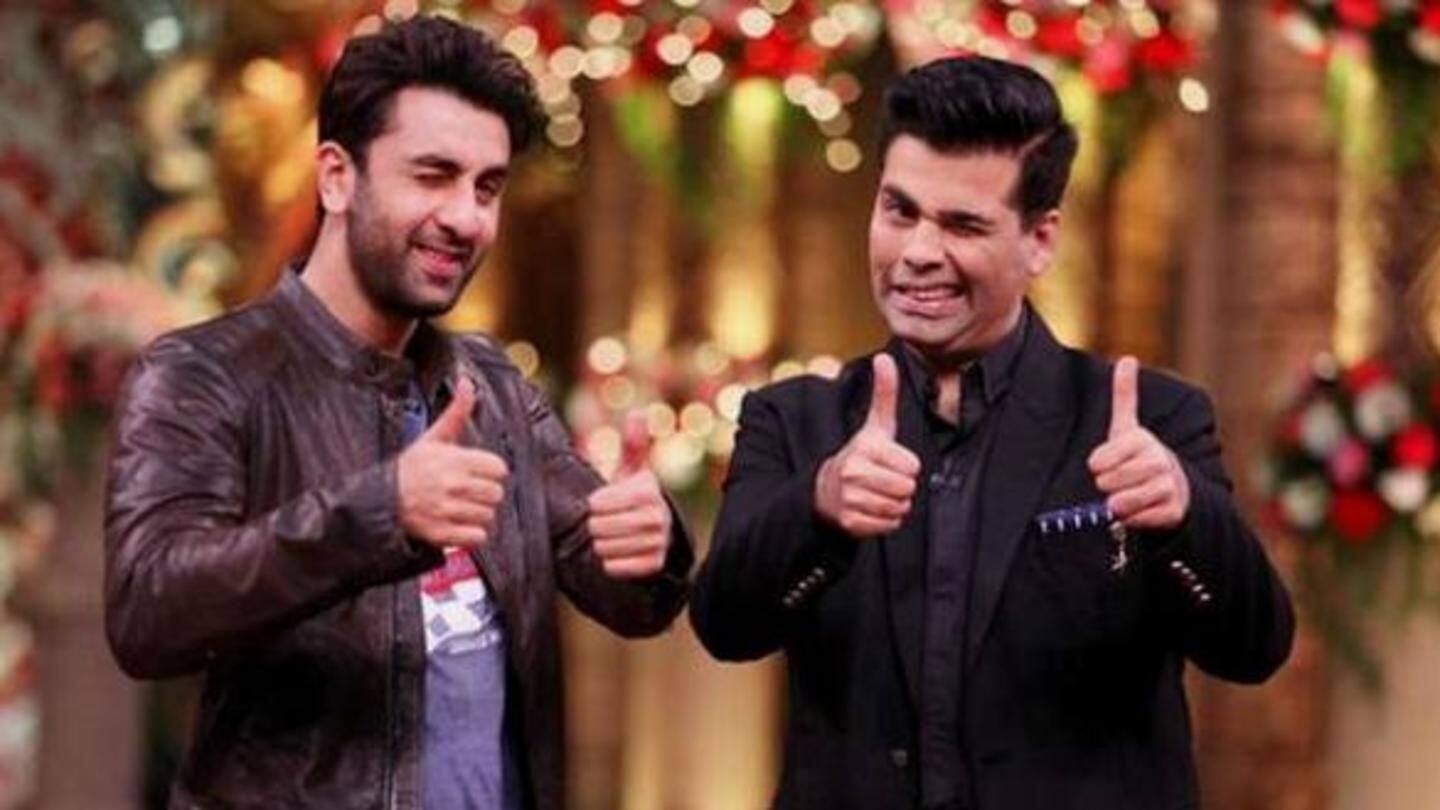 Many celebrities have spoken to Karan Johar on popular radio-show 'Calling Karan' and sought his advice on personal problems. The latest one to do so was Ranbir Kapoor. However, while dishing out life lessons to Ranbir, KJo hinted at something he has already told Alia Bhatt, which has sent fans of the newest couple in frenzy. Hint: There was a marriage reference.
Ranbir's question to KJo is extremely relatable
The 'Sanju' star called up KJo with a personal query. He asked how to sort out a relationship problem if one person kept repeating the same mistake. Being the love guru he is, KJo had a straightforward response: exit the relationship. He said there was no way someone could repeat mistakes without realizing something was wrong. Not only Ranbir, even we thank KJo for this.
After answering query, KJo makes a 'best husband' reference
However, the most amazing moment came during the rapid-fire section of the show. Ranbir asked Karan if he had any advice for his girlfriend. The witty director promptly replied that he had already given her the advice that Ranbir was the best husband in the world. KJo has already put in a good word about Ranbir to Alia, as one would have expected.
Could another wedding be on the cards?
The lovebirds Ranbir and Alia have repeatedly denied rumors that they might be the next Bollywood couple to tie the knot. However, they have started to open up about their relationship, and Karan's advice seems timely. Notably, Alia had said in 2013 on KJo's chat show that she wanted to marry Ranbir. Maybe the advice from KJo is what the couple needs!