'Gully Boy' Ranveer has planned something special on Valentine's Day
'Gully Boy' Ranveer has planned something special on Valentine's Day
Feb 09, 2019, 06:52 pm
2 min read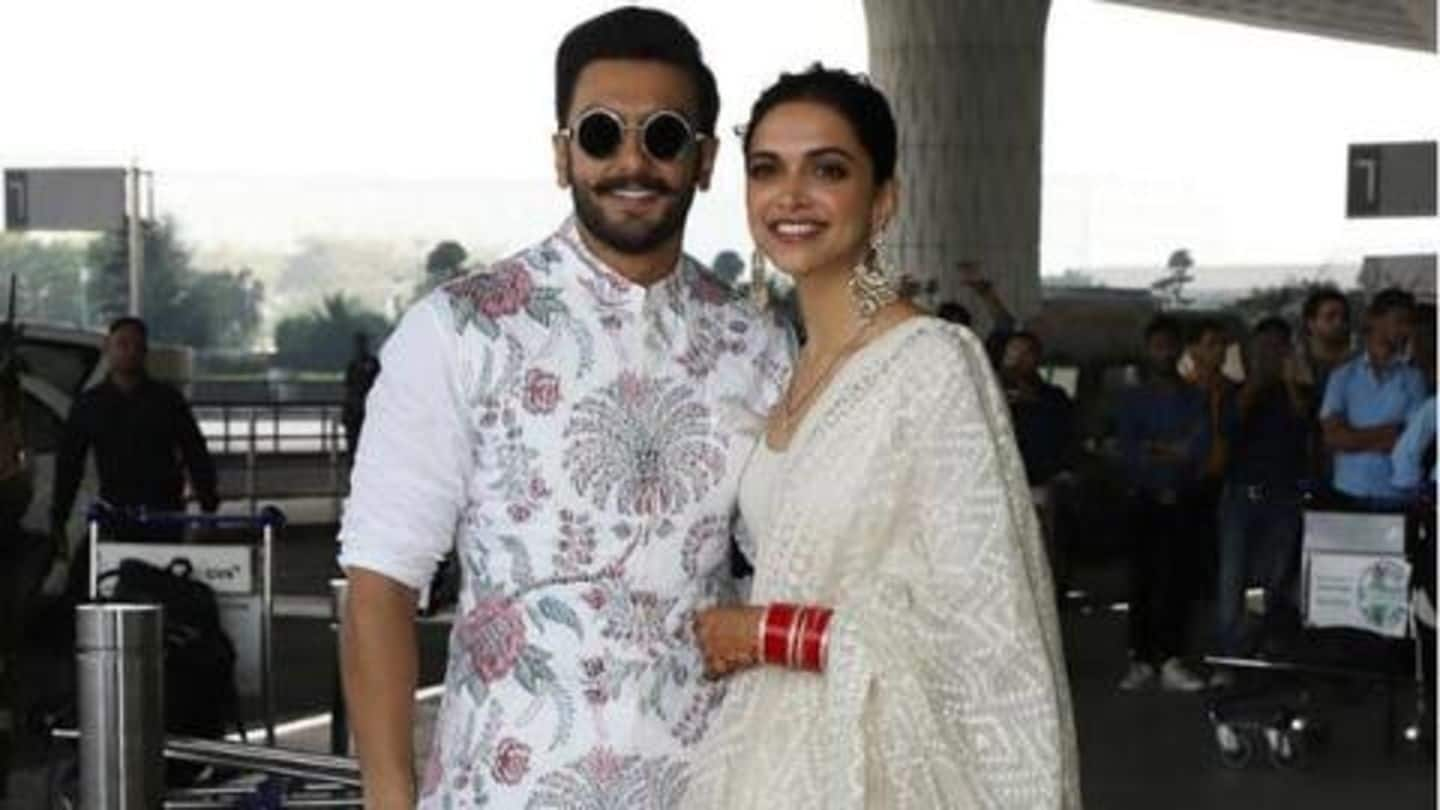 Valentine's Day is less than a week away and we're excited to see what Bollywood couples have planned for that day. After all, the industry has some really cute couples: Alia-Ranbir, Anushka-Virat, and Deepika-Ranveer. Notably, both Alia and Ranveer have their film Gully Boy releasing on that day, and the latter plans to watch the movie with his ladylove, on their first V-Day post-wedding.
Ranveer to take time off from 'Gully Boy' promotions
Both Ranveer and Alia are busy promoting the movie these days. But it looks like Ranveer, who plays a rapper in the film, is planning to take a day off from the movie's promotions to celebrate V-Day with Deepika.
Ranveer's V-Day plan: To watch 'Gully Boy' with wifey Deepika
When asked about his Valentine's Day plans, Ranveer said that he is planning to watch the movie with Deepika on that day. He also hopes to win brownie point from her for his performance in Gully Boy. "I think it's a very good film and I am hoping that she'll see it and like it and be proud of me," Ranveer told India Forums.
Meanwhile, Deepika was bowled by Ranveer in 'Gully Boy' trailer
Earlier, Gully Boy trailer had won a lot of praises from the audience and critics alike. In fact, Deepika was so electrified by the trailer, that she heaped praises on her hubby Ranveer, which is unlike of her. Commenting on one of Ranveer's Instagram post, she said, 'You are unstoppable." In another comment, Deepika wrote, "I love you and I'm so proud of you!"
Ranveer to organize special screening for Padukones and Bhavnanis
Meanwhile, Ranveer mentioned that not only with Deepika, but he also plans to watch the movie with his extended family. He'll be holding a special screening of Gully Boy for his family and Deepika's family next week. "The Padukones and Bhavnanis are going to watch Gully Boy together. It will be an intimate gathering of the two families," said a source from Ranveer's team.