#GullyBoy: Here's how Ranveer Singh prepared for his role
#GullyBoy: Here's how Ranveer Singh prepared for his role
Jan 15, 2019, 12:55 pm
2 min read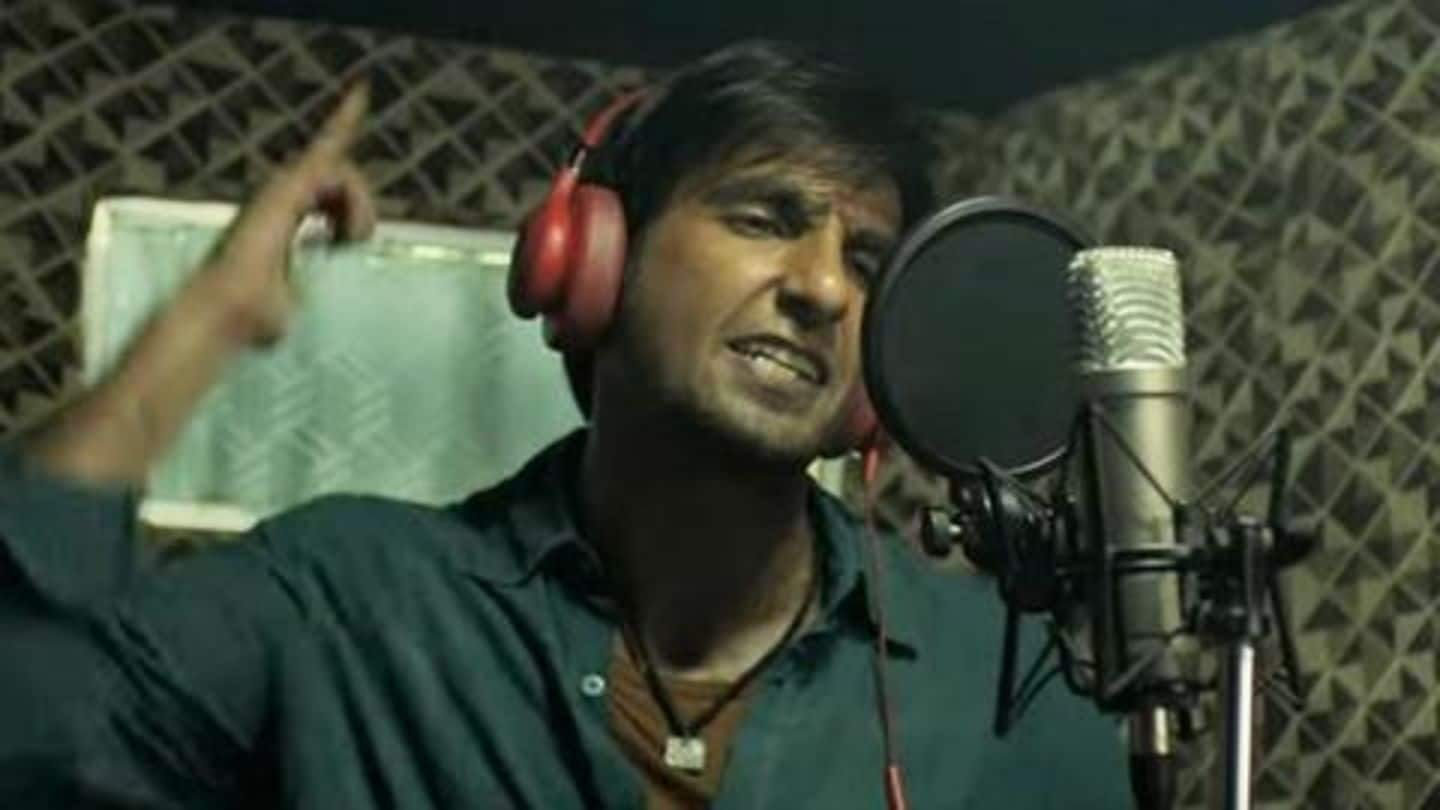 Ranveer Singh is the man of the hour. After impressing us in Padmaavat and Simmba, the actor is back to sweep us off our feet as Gully Boy. He once again showcased his incredible talent in the song Apna Time Aayega. While we are impressed by his new avatar, it wasn't easy for him to get into the shoes of a street rapper.
Ranveer lends his voice for 'Gully Boy'
Ranveer is known to surprise his fans in most of his movies, be it with his looks or performance. But for Gully Boy, the actor walked an extra mile as he lent his voice for the movie. According to reports, Ranveer crooned four songs in this Zoya Akhtar's musical drama. Interestingly, this is the first time that Ranveer sang in a movie.
Ranveer's dedication for entertainment is unbeatable
Ranveer's dedication for his work is commendable. Remember, how he locked himself for several days for his role in Padmaavat? And for Gully Boy, Ranveer underwent training of 10 months with rappers Divine and Naezy to pick up rapping. "They helped him understand which words to emphasize on, and how to make the singing more impactful," a source stated.
Ranveer wants to bring authenticity to his character
Notably, Ranveer didn't want to compromise with the authenticity of the character. The actor felt that it was important for him to learn the rapping skills as his character in Gully Boy conveyed his emotions with songs. "Though the songs could have easily been sung by professional rappers, Ranveer thought lending his voice to them would render authenticity to his character," the source added.
Ranveer is the perfect choice for 'Gully Boy': Divine
Gully Boy is based on the lives of street rappers Vivian Fernandes aka Divine and Naved Shaikh aka Naezy who are quite impressed with Ranveer's oh-so-real performance. Divine stated that Ranveer is the perfect choice for Gully Boy as he gave his all for the movie. The rapper also mentioned that Gully Boy will help in bringing much-needed attention towards hip-hop culture in India.