'Jabariya Jodi' review: Mindless mix of melodrama and failed comedy
'Jabariya Jodi' review: Mindless mix of melodrama and failed comedy
Aug 09, 2019, 02:09 pm
3 min read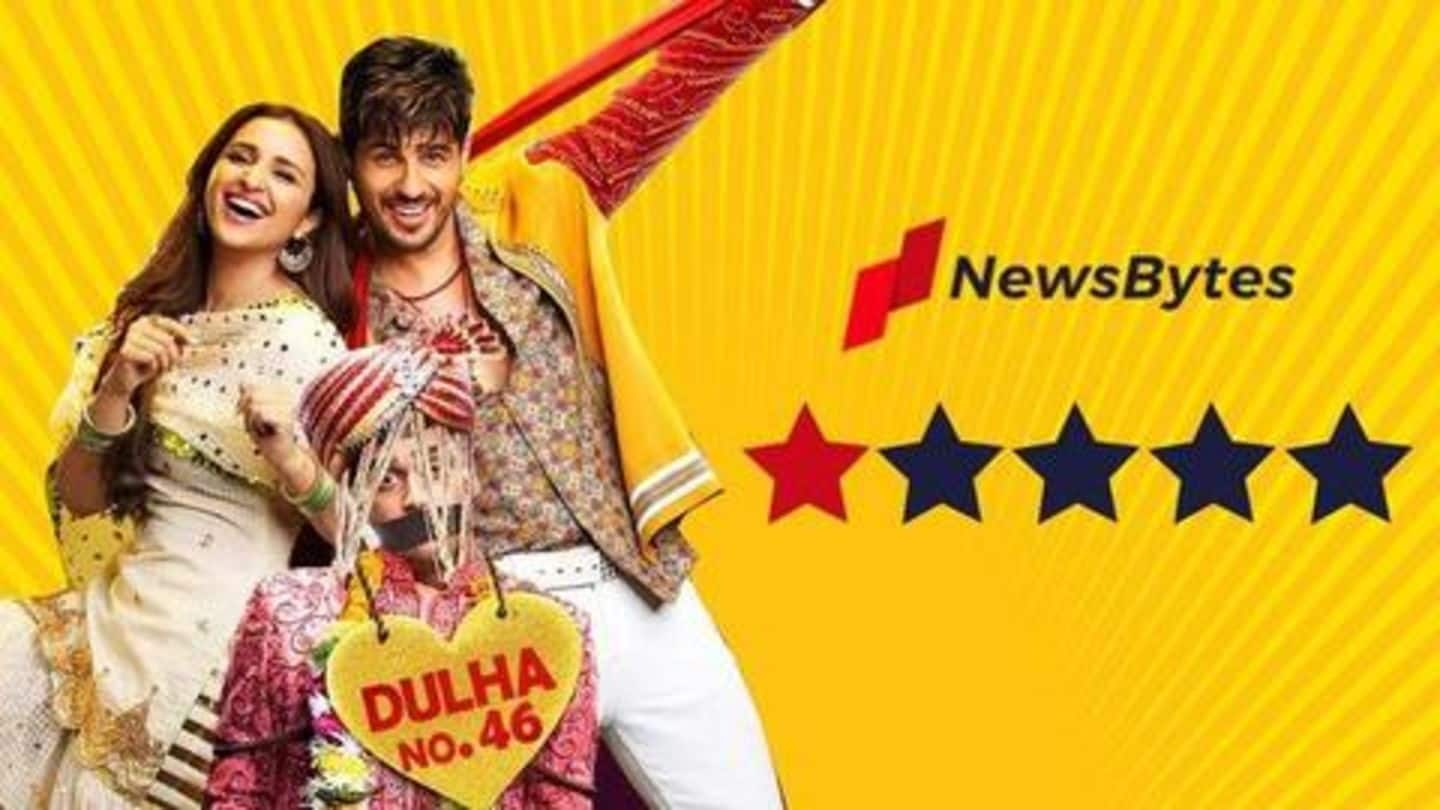 In the very first scene of Jabariya Jodi, you're greeted by a pre-teenage, school-going couple, sharing their little romantic story. And they look genuinely sweet and satisfying. Early on in the film, you realize that you've another small-town rom-com offering on the plate. But unfortunately, Jabariya Jodi, directed by Prashant Singh, starring Parineeti Chopra and Sidharth Malhotra, goes singularly downhill from there. Read review.
Two childhood sweethearts part ways, reunite later
The story takes place in Patna, Bihar. Abhay and Babli are childhood sweethearts, who have to part ways after the girl leaves town. Abhay (although reluctantly) grows up to become a local thug, inheriting his father's business of marrying grooms forcefully to avoid dowry (the notorious Pakadwa Shadi ritual). Babli, on the other hand, is a ferocious girl who follows her mind and heart.
But the narrative is utterly unfunny, and downright exhausting
As expected, our protagonists meet again, only to mess everything up. As it happens, Babli still loves Abhay, but the guy has commitment issues. Then there are so many (needless) twists and turns, only to sum up everything in the good-old Bollywood-style happy ending, that the process feels utterly unfunny, and downright tedious. Believe it or not, you will be left craving for laughs.
Confused writers pen down perplexed characters to baffle the audiences
In Jabariya Jodi, the characters are so confused, they cannot make up their mind about anything. Our male protagonist doesn't mind getting laid, but feels troubled right as the girl mentions the word 'love.' Further, in final scene, the same guy's father cannot decide between zabaan (promise) and babua (son). The characters (hence, the makers) are so confused, that they make no sense eventually.
Parineeti is in fine form; Sidharth not very convincing
Parineeti is in fine form. As the rebellious and ferocious Babli Yadav, she is confident and compelling. On the other hand, Sidharth as Abhay Singh tries (his best or not? can't say), but seems unsuitable for the character. Sadly, despite having had so many silver screen outings, Sidharth is blatantly expressionless in some parts, or flexes the wrong facial muscles, in others.
The best thing about the film is its support cast
Probably the best part about Jabariya Jodi is its impactful support cast, all of whom deliver fine performances, but to no avail. The pack includes Aparshakti Khurana as Babli's best friend Santosh aka Santo, Sanjay Mishra as professor Duniya Lal/Babli's conservative father, and Javed Jaffrey as local goon/Abhay's dad. Chandan Roy Sanyal, Neeraj Sood, Sheeba Chaddha, and Sharad Kapoor also show up.
Even at a considerably short runtime, 'Jabariya Jodi' is unbearable
Even at a considerably short runtime (138 minutes), Jabariya Jodi is strangely unfunny, way too long, and downright frustrating. It tries its hands at love, a much-debated social issue, and comedy, but fails on all fronts. There are just so many flaws in the writing and direction that there is no room for redemption in this film. Final verdict: 1/5 stars.