Amitabh Bachchan becomes first Indian celebrity to receive FIAF award
Amitabh Bachchan becomes first Indian celebrity to receive FIAF award
Written by
Priyanka Bansal
Mar 10, 2021, 05:32 pm
3 min read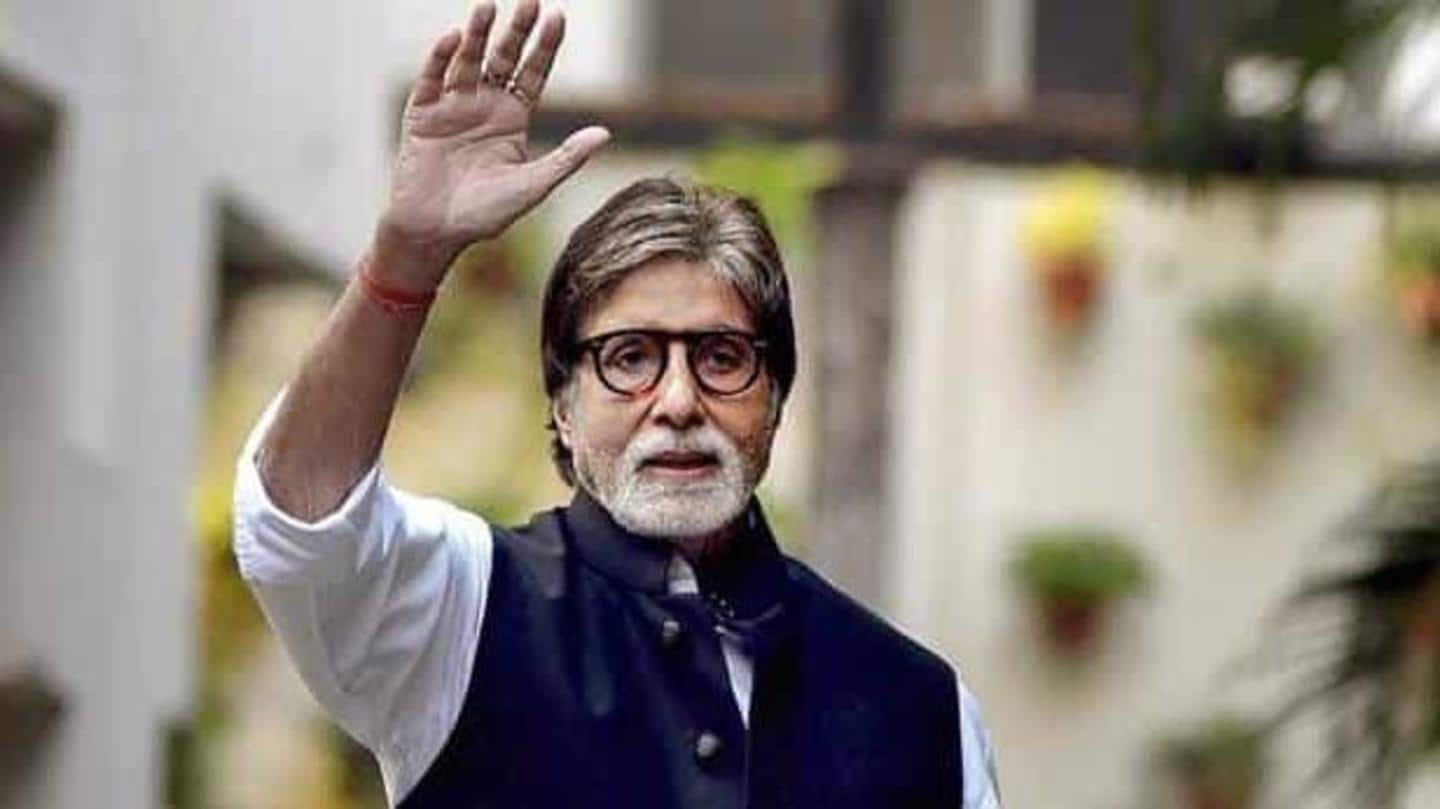 Bollywood megastar Amitabh Bachchan has added another feather to his hat as he will be felicitated with an award by the International Federation of Film Archives (FIAF). He has become the first Indian cinema personality to be given this honor for his unwavering contribution to preserving the world's film heritage. Cinema greats Martin Scorsese and Christopher Nolan will present him the award.
Felicitation ceremony will take place on March 19
Legends and previous recipients of the award, Scorsese and Nolan, will felicitate Bachchan in a virtual event, scheduled for March 19. A worldwide organization, FIAF houses film archives and museums. Frederic Maire, President of FIAF, revealed in the statement that this year the body is celebrating the 20th anniversary of its annual award. He called Bachchan "one of the world's greatest movie stars."
Want to publicly thank Bachchan: Maire
"We want to show the world how rich and diverse, but also how fragile, this unique film heritage is, and we want to publicly thank Bachchan for his role as a high-profile advocate for the rescue of this heritage, in India and beyond," Maire said.
Deeply committed to the cause: Bachchan
Notably, Film Heritage Foundation, which is a FIAF affiliate, had nominated Bachchan for the honor. Humbled, the 78-year-old said, "Recognizing the urgency of the situation, I have been working closely with Film Heritage Foundation since its inception to do everything in our power to save our films and to build a movement for film preservation in our part of the world."
He is eyeing support from industry colleagues and government
"I do hope that we are able to garner further support for this most essential cause from my colleagues in the film industry and the government, to enable us to realize our dream for building a center that will preserve and showcase our magnificent film heritage," he went on.
Nolan congratulated Bachchan on his achievement
Nolan, who is known for movies like Inception, congratulated Bachchan by saying, "As the ambassador for Film Heritage Foundation, he has played an essential role in putting the cause of film preservation on the map in India and the subcontinent." He also said that it is necessary for people from film industries around the world to come together to work on film preservation.
Established in Paris in 1938, FIAF rescues, collects, preserves and screens moving images, which are revered in the field of art. They are also viewed as historical documents. Till November 2020, FIAF had 172 film heritage institutions in 80 countries. Earlier recipients of the honor include Manoel de Oliveira, Ingmar Bergman, Geraldine Chaplin, Peter Bogdanovich, Nelson Pereira dos Santos, Jean-Luc Godard, and Walter Salles.