Such-talent-much-wow: This common man's voice has impressed Shankar Mahadevan
Such-talent-much-wow: This common man's voice has impressed Shankar Mahadevan
Jun 30, 2018, 05:18 pm
2 min read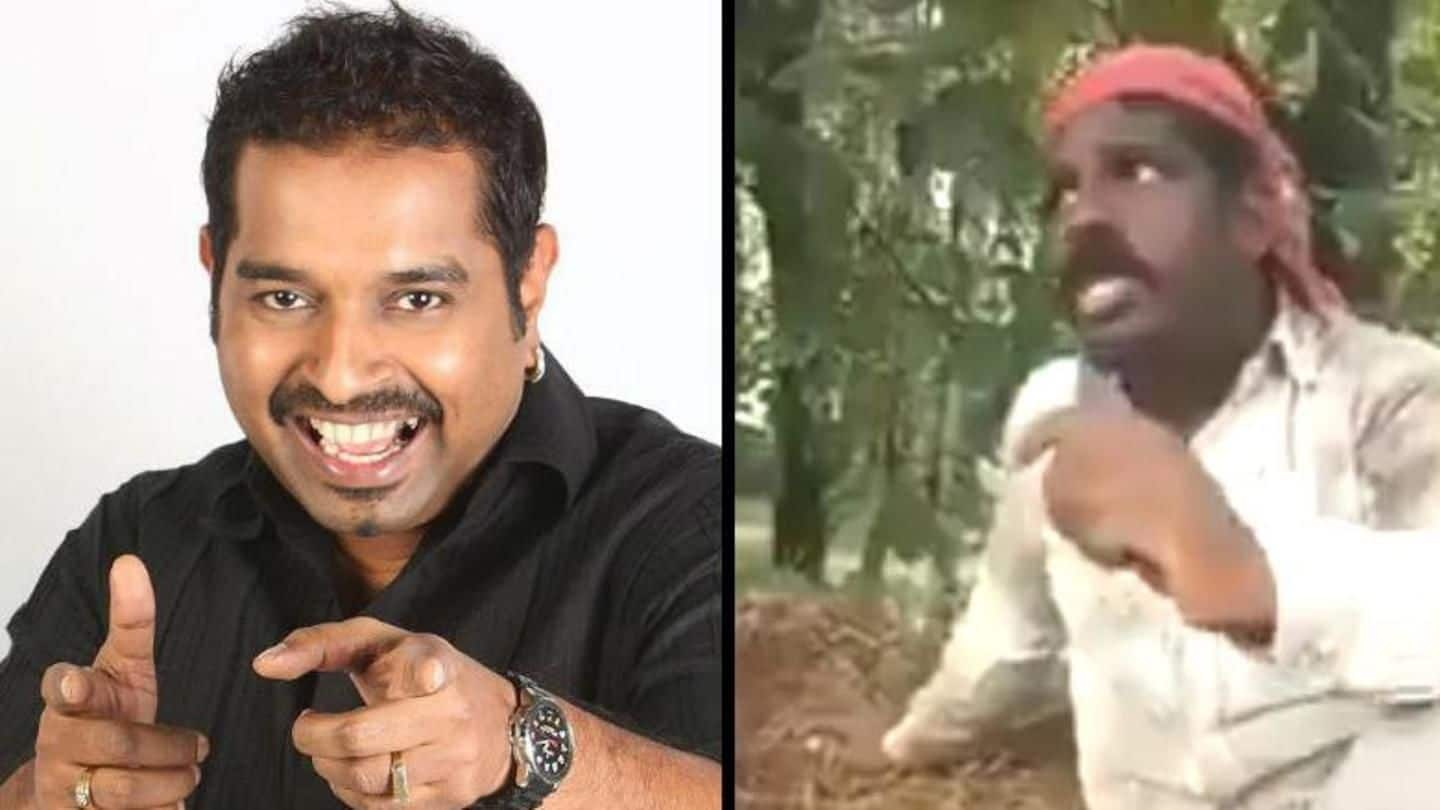 Taking to Twitter a short while ago, renowned musician Shankar Mahadevan shared a video of a common man singing. He also expressed interest in working with him. The man, whose identity is not known till now, sang a song as he sat in what seemed like a forest. Considering social media's outreach, it wouldn't be surprising if this man became a celebrity soon.
Interestingly, Malayalam music-director wants to work with him too
Social media users believe the man is singing a song from 'Vishwaroopam', whose music was directed by the hit trio of Shankar-Ehsaan-Loy. The video was shared on Facebook by Malayalam music director Gopi Sundar, and he appealed to masses to find the man. He expressed keen interest in giving him a break. Meanwhile, Mahadevan tweeted that the man's talent testified India's rich culture.
Like musicians, many Facebook users were also in awe
The video, which Gopi Sundar shared on Friday, garnered 352K views and 11K shares at the time of press. Just like Sundar, Facebook users loved the man's singing prowess. A user Praveena Kp commented: Oh my God, what a singing. Excellent while Rajasree Menon posted: This is gold! I hope you get this treasure soon. Many wrote man's voice was just like Mahadevan's.
This is called fruit of labour!
When we hear this, it just makes me feel so so proud of our country that produces so much talent and is so rich in culture. Who is this guy???
How can I trace him?
Need help would like to work with him. pic.twitter.com/SWqGQkmChb

— Shankar Mahadevan (@Shankar_Live) June 30, 2018
Not long ago, a performance at his brother-in-law's wedding changed Sanjeev Shrivastava's life overnight. The assistant professor from Madhya Pradesh became Internet's favorite 'dancing uncle'. After his video went viral, Shrivastava met his idol Govinda and even showed his steps to Salman Khan. Now that Shankar Mahadevan has praised this common man himself, we definitely have another celebrity in the offing.