Sridevi's sister's family show up at 'Dhadak' trailer launch
Sridevi's sister's family show up at 'Dhadak' trailer launch
Written by
Mudit Bhatnagar
Jun 12, 2018, 03:42 pm
2 min read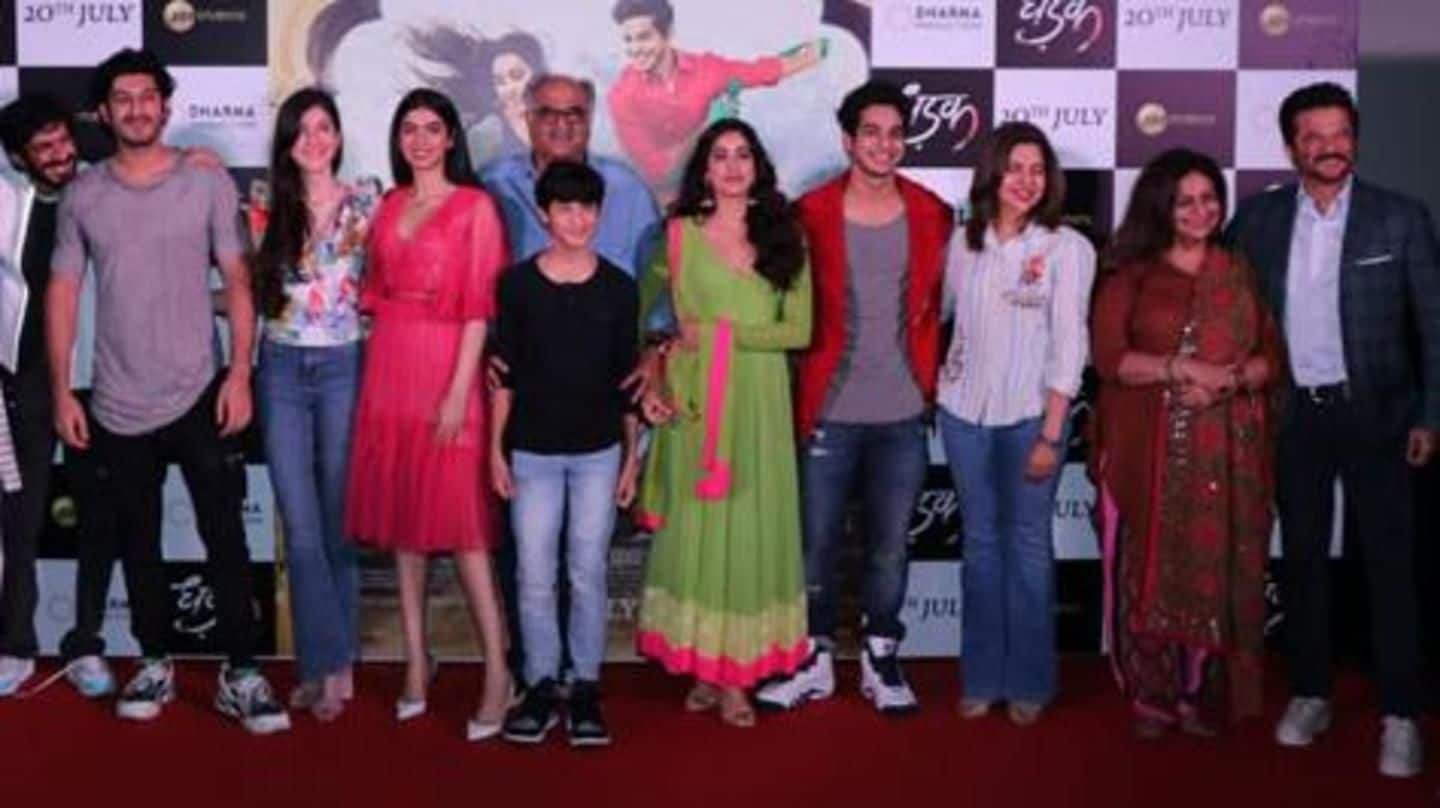 There have been all sorts of conjectures about the relationship between late Bollywood actor Sridevi and her sister Srilatha. Over the years, multiple media reports have highlighted the not-so-cordial bond between the two sisters. However, in a pleasant surprise, Srilatha's family yesterday turned up at the 'Dhadak' trailer launch event to lend their support to Janhvi Kapoor.
Srilatha's silence on Sridevi's demise fueled the reports of differences
While the entire Kapoor family was visibly inconsolable after Sridevi's sudden demise, Srilatha was nowhere to be seen in the picture, thus, giving way to the speculations. But now, with Srilatha's daughter attending the 'Dhadak' trailer launch, it seems that the two families have decided to let bygones be bygones.
Srilatha was also supposed to attend the trailer launch
"Srilatha was supposed to fly down from Chennai to Mumbai for the Dhadak trailer launch. But her mother-in-law was unwell. So Srilatha's daughter Maheshwari attended the trailer launch, to show her solidarity and kinship with her cousin Janhvi," stated Bollywood Hungama report.
Meanwhile, 'Dhadak' trailer is making waves across Internet
The trailer of the Shashank Khaitan directorial has received a rousing welcome from the fans. Given that the film is an adaptation of Marathi blockbuster 'Sairat', cine buffs were keen to see if Shashank has done justice to the classic. Starring Ishaan Khatter opposite Janhvi, 'Dhadak' will be out on July 20.