Should be taken as compliment: Sunny Leone after plagiarizing painting
Should be taken as compliment: Sunny Leone after plagiarizing painting
Oct 30, 2019, 12:02 am
2 min read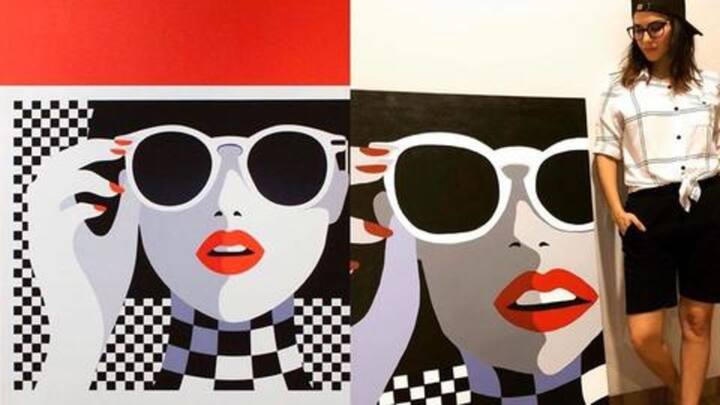 Actor and television host Sunny Leone recently addressed the online backlash over plagiarizing a painting. In a post, the 38-year-old had posted a picture of her painting that was recognized as the work of London-based French illustrator Malika Favre. Leone didn't attribute the work to the artist, seemingly passing it off as her own. Here's what she had to say about the backlash.
Didn't claim to come up with the idea: Leone
Leone claimed that she was given a photograph of an art piece that she loved and decided to paint. She said, "At no time did I claim to come up with the idea." Further, she added, "It should be taken as a compliment as it was being donated to cancer patients for charity." She also deleted the Instagram post of the plagiarized painting.
Artist replied to Leone's comment; asked for credit
Leone had posted the statement as a comment on a post by Diet Sabya, famous for exposing fashion rip-offs. Replying to Leone's comment, Favre wrote, "A credit would've been the minimum. Intellectual property is a thing, you know? What if I didn't want a copy of my work to be copied by you and auctioned? The cause is commendable. The attitude? Not so much."
Leone's response drew more criticism
Notably, several others criticized the actor for copying the artist's work without credit. Diet Sabya called stealing the artist's work dirty, while several Instagram users pointed out that Leone's statement that it "should be taken as a compliment" was pretty disrespectful. "At no point does copyright infringement need to be 'taken as a compliment.' What a shame," wrote one Instagram user in the replies.
You can check Diet Sabya's post here