When Shashi's void was filled by Taimur on Christmas brunch
When Shashi's void was filled by Taimur on Christmas brunch
Written by
Ankita Chakravarti
Dec 26, 2017, 04:07 pm
2 min read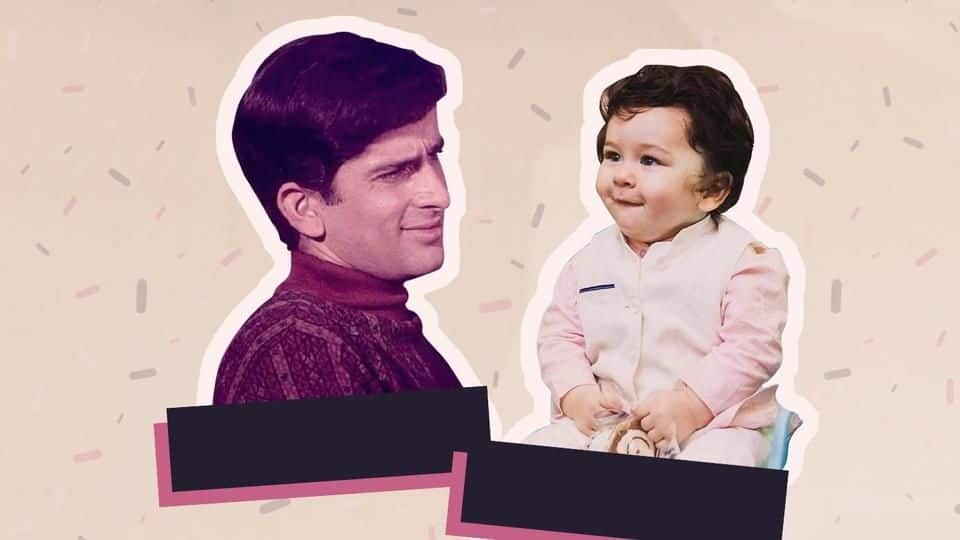 The Kapoors are known to have a customary brunch on Christmas every year at Shashi Kapoor's house. Unfortunately, this year Shashi breathed his last on December 4, but his family decided the show must go on and had the family get-together, as always. But this time, the newest addition to the family, Taimur stole the thunder of his star-parents/uncles and was the star himself.
Ranbir's favorite nephew, Taimur
Taimur Ali Khan seems to be everyone's favorite in the Kapoor family. The family members couldn't get a better opportunity than this to spend some quality time with this little munchkin. Insiders reveal that Ranbir is very fond of Taimur and was upset because he couldn't attend his first birthday due to his work commitments. Ranbir made up for his absence in this Christmas-brunch.
The whole family revolved around Taimur
If Shashi Kapoor was alive, he too would have circled around Taimur and enjoyed his adorable antics just like the other family members who just couldn't get enough of him. In a video that has surfaced on the net, the young nawab is seen donning black sunglasses and the whole family is seen cheering him. The baby looks happiest around his family.
Taimur also did some 'Bhangra'
After clicking multiple pictures with his parents, uncles, cousins and grandparents, Taimur had a small dance session with his uncle Armaan Jain. In the video, Armaan is seen initiating Taimur to do Bhangra step, and a slightly-bewildered kid does the most adorable actions. His videos were an ultimate treat for all his fans.
This video is enough to make your day!