Twinkle Khanna trolled for insensitive comment on 'The Kashmir Files'
Twinkle Khanna trolled for insensitive comment on 'The Kashmir Files'
Written by
Aishwarya Ragupati
Apr 05, 2022, 05:57 pm
2 min read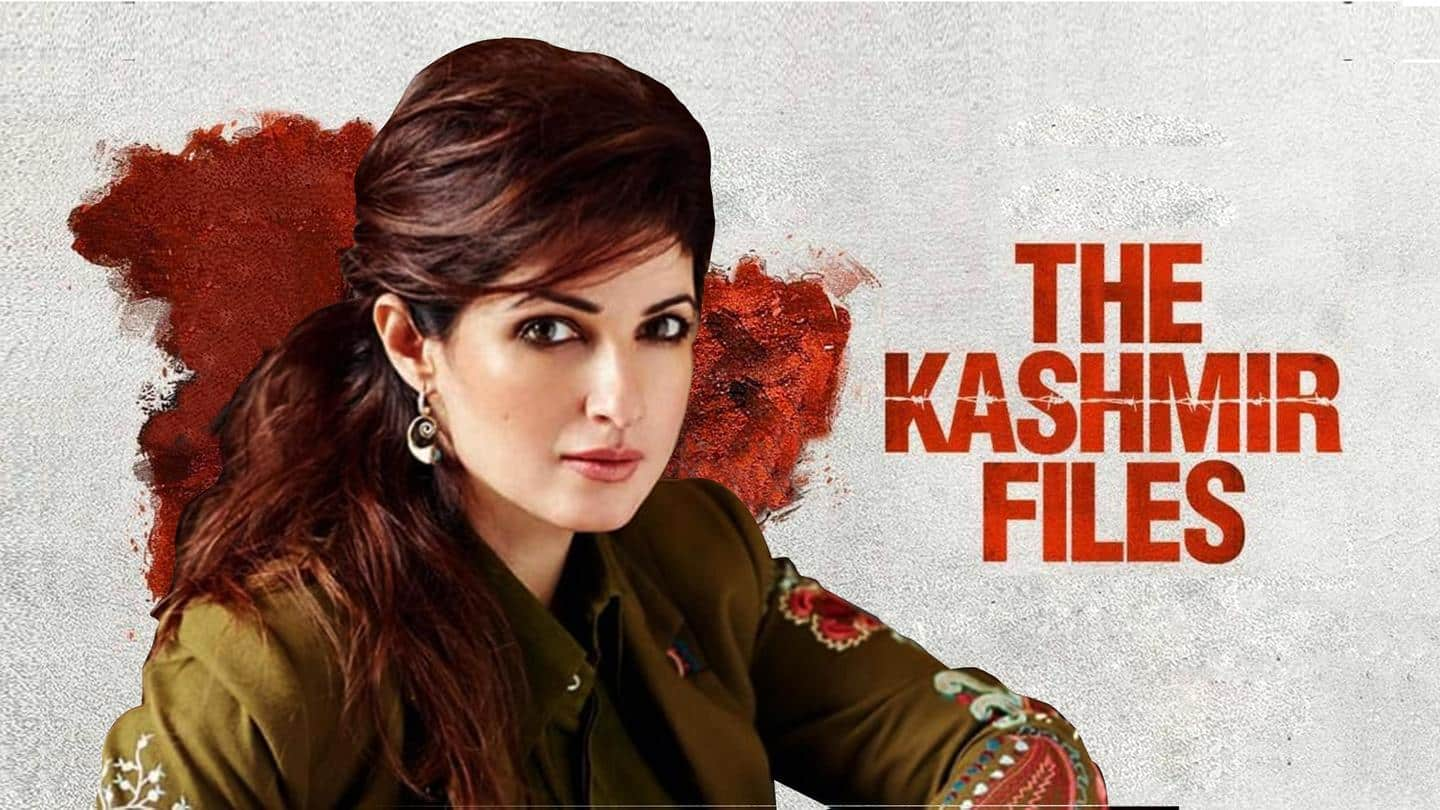 Twinkle Khanna has invited the wrath of netizens for taking a sly dig at the recently released Hindi film The Kashmir Files. On her Sunday column for a daily dated April 3, Khanna wrote that she might make a film titled Nail Files that will revolve around a "disastrous manicure" and would be "better than putting the final nail into the communal coffin."
Why does this story matter?
The Kashmir Files, directed by Vivek Ranjan Agnihotri, is set around the exodus (which the film corrects as genocide) of the Kashmiri Pandits from the Valley in the 1990s.
Though it's still performing exceptionally well at the box office, some have criticized for its suggestive political narrative.
Also interestingly, Khanna's comment comes just days after her husband Akshay Kumar's praise for the movie.
Khanna's column was published under her pen name
The column was published under Khanna's pen name, Mrs Funnybones, and had the title Did Will Smith learn one-tight-slap lesson from India? For her remark, filmmaker Ashoke Pandit, a Kashmiri pandit himself, asked Khanna "not be so insensitive toward the genocide of 7L #KashmiriPandits." "This film on the genocide of #KashmiriPandits has already hit the nail on the communal coffin of #IslamicTerrorism," he added.
Reactions she faced for her comment
"@mrsfunnybones ma'am, you are too late. This film (#KashmirFiles) on the genocide of #KashmiriPandits has already hit the nail on the communal coffin of #IslamicTerrorism. Request you not be insensitive towards the genocide of 7 lac #KashmiriPandits," Pandit wrote. Other netizens called out Khanna and termed her "shallow and devoid of morals." "She does seem daft and insensitive to say this," said one user.
This is one such reaction
Mrs. Twinkle Funnybones thinks
Hinduphobia is hilarious in her article.

1. Implies Bhagwad Geeta teaches violence - as that's what led to Will Smith's awakening.

2. Makes snide reference to 30,000 gods

3. Mocks denies Kashmiri Hindu genocide by deriding #TheKashmirFiles pic.twitter.com/J4Yw3fQIIz

— Savitri Mumukshu - सावित्री मुमुक्षु (@MumukshuSavitri) April 5, 2022
What did Kumar say of 'The Kashmir Files'?
Last month, Kumar lauded Agnihotri for bringing a "harrowing truth to light" through the film. A few weeks later, he congratulated Agnihotri for the film's success adding that his recent film Bachchhan Paandey (released on March 18) took a hit because of The Kashmir Files. Meanwhile, The Kashmir Files is inching close to Rs. 250 crore (India), and is showing no signs of stopping.