Eight of the most-awaited Hollywood thrillers releasing this year
Eight of the most-awaited Hollywood thrillers releasing this year
Written by
Pallabi C Samal
Jul 30, 2019, 11:38 am
4 min read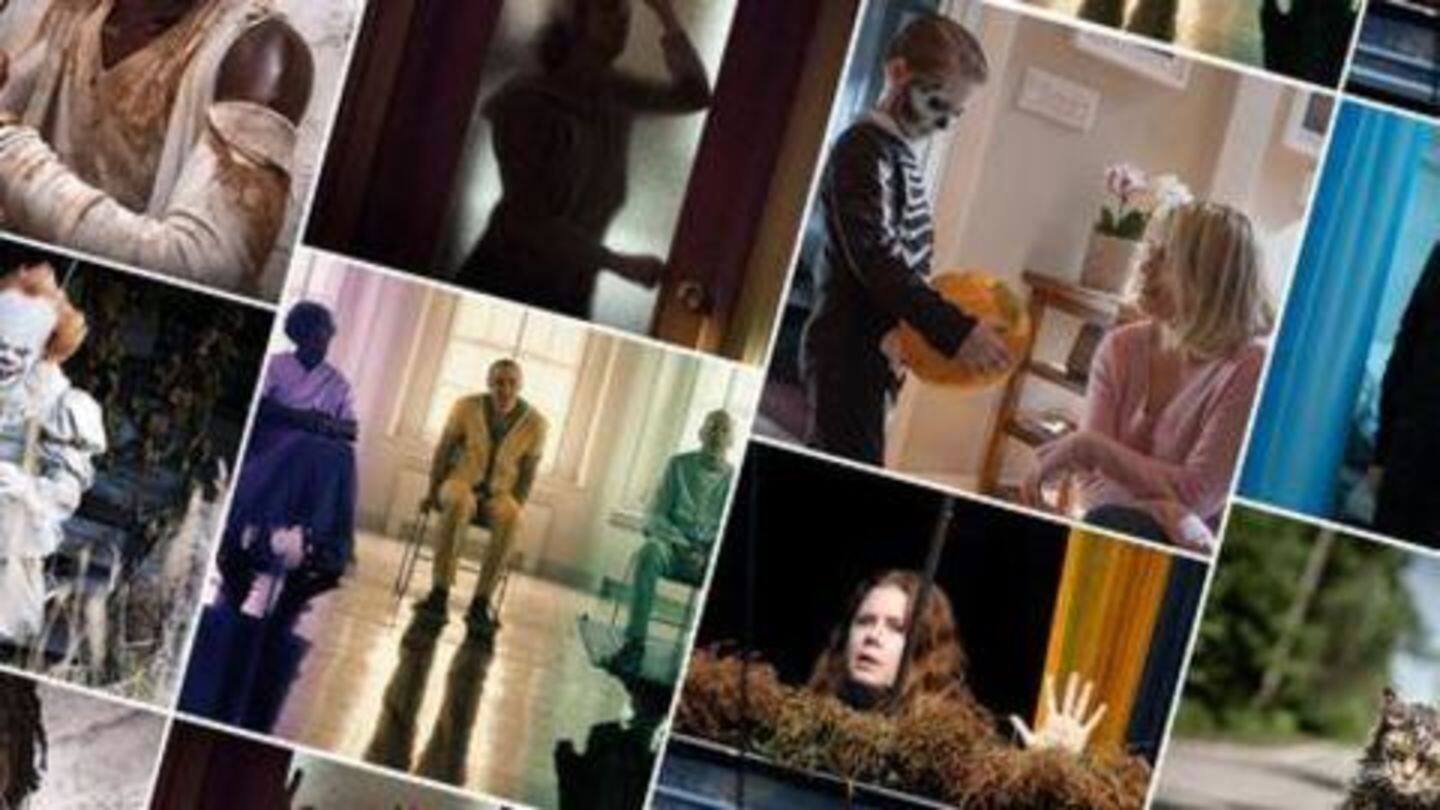 Thriller is a genre that excites all, since it keeps one on the edge of their seats, as the plot builds up. Hollywood has masterfully rolled out some interesting thrillers this year in the form of Serenity, Extremely Wicked, Shockingly Evil, and Vile, Pet Sematary, Us, John Wick: Chapter 3-Parabellum, etc. Some other thrillers are also slated for release this year. Let's explore.
'Angel Has Fallen': Agent accused of attempting to assassinate President
Starring two stalwarts, Morgan Freeman and Gerard Butler, this action thriller is the third film in the Olympus Has Fallen film series. This one has secret service agent Mike Banning (Butler) teaming up with some unlikely allies after he finds himself framed for a murder attempt on President Allan Trumbull (Freeman). Together, they try to clear his name, and uncover the real terrorist threat.
Pennywise the Clown returns to haunt in 'It: Chapter 2'
It: Chapter 2 is the sequel to It (2017), the highest-grossing horror film of all time. Both based on Stephen King's novel It (1986), part II is set 27 years after the events of the first film. Bill Skarsgård returns as Pennywise the Clown to haunt the adult versions of The Losers Club, played by James McAvoy, Jessica Chastain, and Bill Hader, among others.
'Ad Astra' has Brad Pitt unraveling his father's earth-destroying experiments
Basically a science fiction film, in this, an astronaut goes into space in search of his long-lost father, and unravels a mystery that threatens the survival of humans on Earth. Starring Brad Pitt and Tommy Lee Jones as son and father, respectively, this will feature "the most realistic depiction of space travel that's been put in a movie," according to its director James Gray.
Joaquin Phoenix to bring 'Joker' back to the screens
While Joker has been played by noted actors like Jack Nicholson, Heath Ledger and Jared Leto, Joaquin Phoenix was selected for this in a series of DC-based films for a reason. Phoenix can play the nuances of a psychopath marvelously. This psychological thriller film will show how Arthur Fleck/Joker becomes insane and turns to a life of crime and chaos in Gotham City.
'The Woman in the Window' revolves around an agoraphobic woman
Based on the novel by the same name by pseudonymous author AJ Finn, released last year, this mystery thriller drama features a woman, living alone in New York, who suffers from anxiety disorder. So this child psychologist (Amy Adams), spies on her new neighbors, and witnesses a disturbing act of violence. She is now in a fix whether or not to alert the police.
New York City comes to a halt in '21 Bridges'
Backed by Joe and Anthony Russo, famed for MCU films including Avengers: Infinity War and Avengers: Endgame, this action thriller stars Chadwick Boseman, our favorite Black Panther/ T'Challa. Boseman plays the role of trained NYPD detective Andre Davis, who is on a mission to defeat a gang of cop killers. For this he puts all of New York City on a lockdown.
Blake Lively assumes an assassin's identity in 'The Rhythm Section'
Another woman-headlined film, this upcoming British-American international spy action thriller is based on a novel by Mark Burnell. Blake Lively (Ryan Reynolds' wife) plays Stephanie Patrick, who assumes the identity of an assassin to uncover the truth after she learns that the plane crash that killed her family wasn't an accident. The film is produced by EON Productions, known for their James Bond franchise.
'Knives Out' pits Daniel Craig opposite Chris 'Captain America' Evans
The plot of this neo-noir black comedy crime film revolves around a family vacation gone wrong, after its patriarch dies under mysterious circumstances. Enter Detective Benoit Blanc, a master investigator, who puts every single family member under scanner. While Daniel Craig plays Blanc, our very own Steve Rogers/Captain America, Chris Evans plays Ransom Thrombrey, one of the members of this extended dysfunctional family.