#DreamGirl: Ayushmann reveals why he chose to do Pooja's role
#DreamGirl: Ayushmann reveals why he chose to do Pooja's role
Sep 13, 2019, 11:37 am
3 min read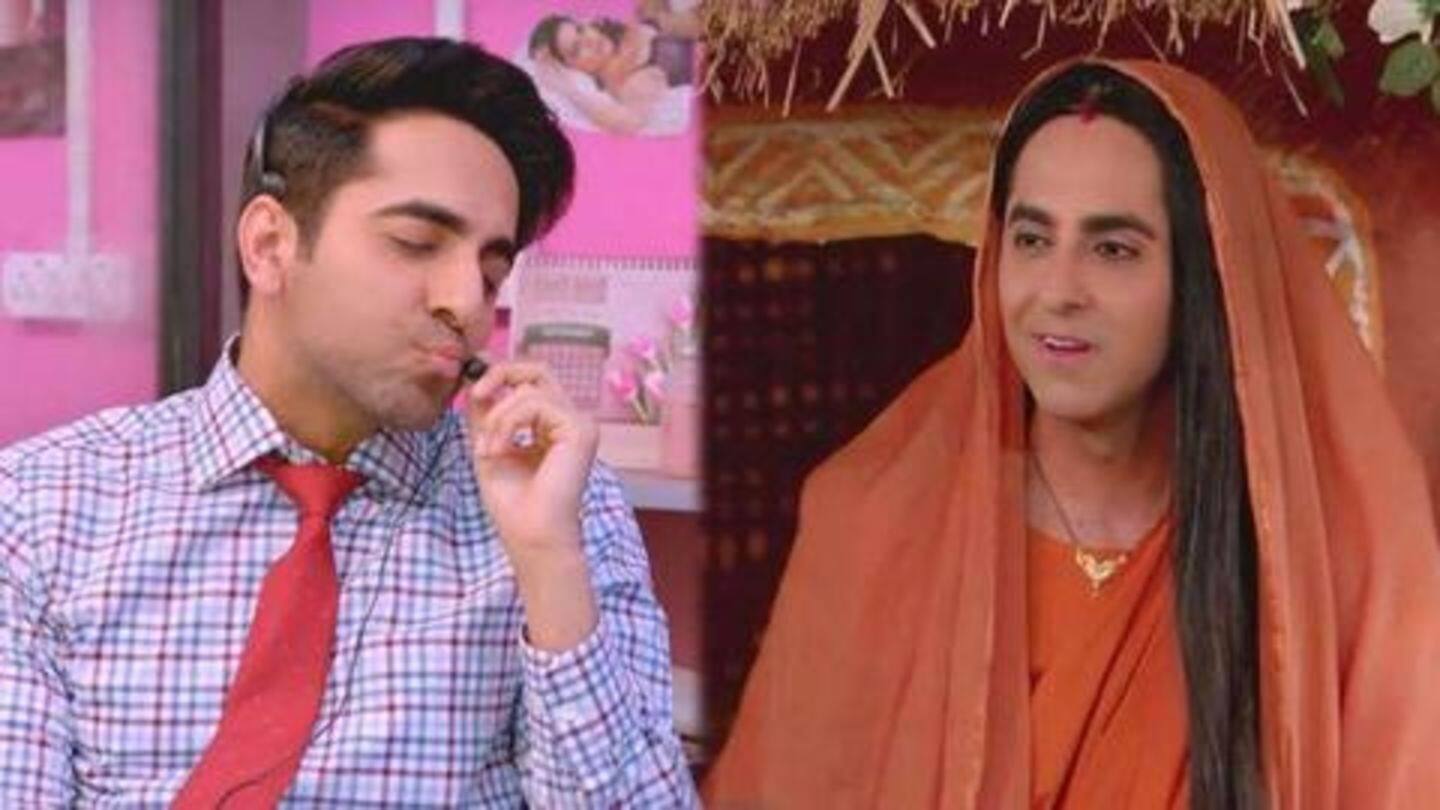 Ayushmann Khurrana, who had impressed us with his intense performance in Article 15, will now be seen in Dream Girl, that hits the theaters today. This time, he is playing two roles - Lokesh and Pooja. The trailer of the film created quite a buzz, and Ayushmann's quirky performance caught everyone's attention. And, now he has revealed why he chose to do the film.
"Was unique because it is going back to the roots"
In the movie, Ayushmann plays the role of a small-town guy whose ability to speak in a female voice leads to hilarious situations. While talking about the movie, the actor stated that the uniqueness and quirkiness of his character in Dream Girl drew him to the movie. "It was unique in a way because it's going back to the roots," he added.
Ayushmann feels his character is similar to several theater actors
Ayushmann, who did theater before films, feels that Dream Girl is a story of those male actors who play female characters in Ram Leela and other plays. "This is the story about that guy. And for some reason, his father isn't proud of the fact that he's playing a girl in Ram Leela," he added. However, his character is gifted, the 34-year-old notes.
Some men fall in love with him, says Ayushmann
"He is gifted- he can talk in two voices, both male and female - he utilizes this talent of his and joins a call center. Some men fall in love with him, and it's about how he deals with the situation," Ayushmann reveals further.
He used to take 3.5 hours to get ready
Notably, transforming from Lokesh to Pooja for the movie wasn't a cakewalk for Ayushmann. In fact, it used to take him almost three and a half hours to get ready before the shoot. Sharing his experience, he stated, "Dressing up like a female is a task." He also shared a hilarious video on social media showing his transformation to Pooja for Dream Girl.
Ayushmann's transformation to Pooja is hilarious, but interesting
Pooja's character gave Ayushmann an "elbow room" for experiment
Interestingly, Ayushmann feels that one should go all out for the sake of entertainment. He also highlighted that Pooja's character gave him an "elbow room" to experiment a lot - be it with looks, the latkas-jhatkas or the voice tones. Talking more about voice modulations, he revealed that he had dubbed twice for the female version of his character, in the movie.
He has dubbed 25% of the dialogs in woman's voice
Ayushmann further stated that he gave around ten different takes for Pooja's character, before achieving the legit female voice for the movie. Apparently, he has dubbed 25% of the dialogs in that voice. Well, given the efforts put in by Ayushmann, it will be quite interesting to see how the movie fares at the box office.