Girl photobombs every red-carpet pic at Golden Globes, steals attention
Girl photobombs every red-carpet pic at Golden Globes, steals attention
Jan 07, 2019, 07:35 pm
2 min read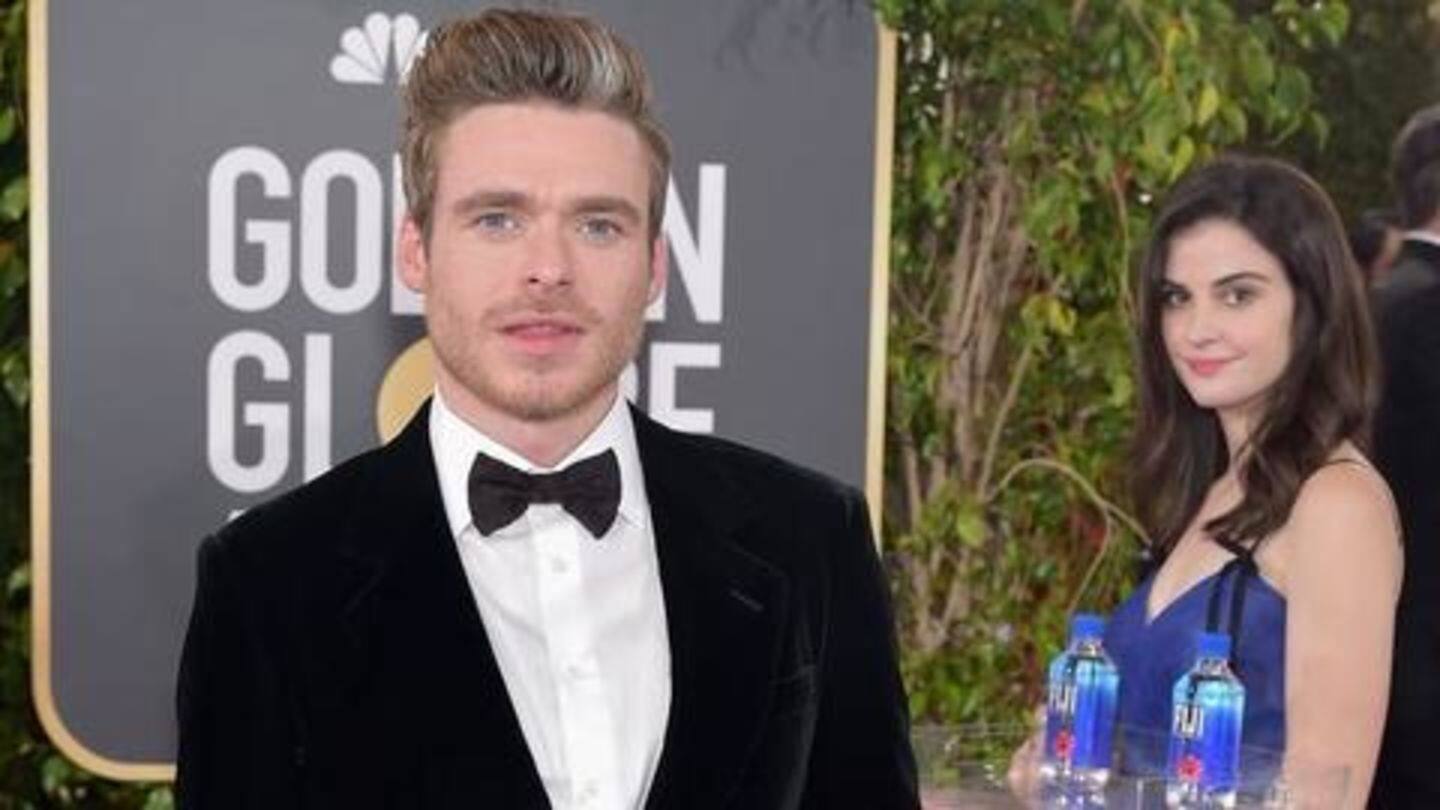 Yesterday, at the 76th Golden Globes Awards, it wasn't Lady Gaga or Richard Madden who stole the public eye, but a young model who managed to make it in almost every picture taken at the red carpet. And, no she wasn't a star, but a pretty girl in a royal blue gown, who served bottled water of Fiji in a tray. Here's what happened.
Her purpose was to serve water, she served pictures better
During the red carpet shoot of the annual awards yesterday evening, a young model was serving Fiji water bottles to the celebrities and stood behind holding the tray. Call it luck, but she appeared in almost every public picture of the celebrities, looking straight into the camera, taking away the attention from the guests. Frankly, she slayed it and the Internet loved it.
'Figi girl...You are the true winner of Golden Globes'
Twitterati went in a frenzy after looking at the pictures and comments started pouring in for the 'Fiji girl'. "This girl handing out Fiji Water at the red carpet is an icon," wrote a netizen. While on one picture of her standing behind Bodyguard star Richard Madden, another netizen wrote, "Ok Figi girl, a star is born. You're the true winner of golden globes."
She seems to have all the luck in the world!
She is a model who worked for agencies like Hefner
If you are getting curious about the identity of the lucky girl, meet Kelleth Cuthbert. According to her personal website, she had modeled for many agencies across the United States and Canada including Hefner in Seattle and Donna Baldwin in Denver. The model posted a picture of just herself at the red carpet, with the caption "Not the worst way to spend a Sunday."
A well spent Sunday for 'Fiji girl'