'Dog-lover' Sonam's 'It isn't Diwali' tweet gets her trolled, again!
'Dog-lover' Sonam's 'It isn't Diwali' tweet gets her trolled, again!
Apr 06, 2020, 06:13 pm
3 min read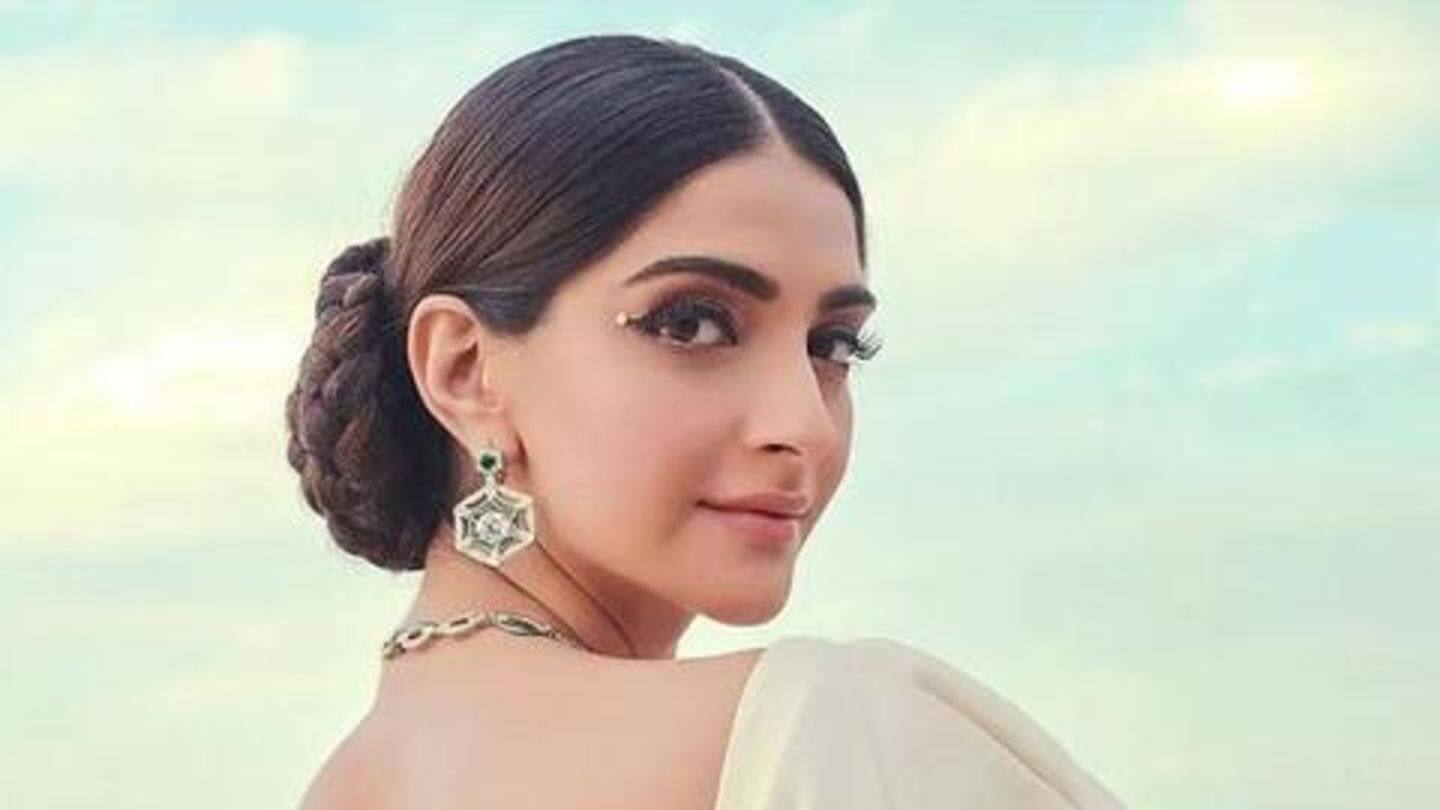 Sonam Kapoor was mighty angry last night. After some of her neighbors in south Delhi resorted to bursting firecrackers, Sonam suddenly got pretty worried about dogs and birds. But it did not take too long for netizens to show her the mirror. The actor was trolled, yet again! However, this is not the first (and last) time Sonam has faced the wrath of trolls.
When Sonam tried to school 'morons' for bursting crackers
After Narendra Modi called for lighting diyas and candles to show solidarity in the fight against the COVID-19 pandemic, a lot of people resorted to bursting crackers. This angered Sonam, who called these people "morons" and taught them about the rights of animals. However, Twitter users reminded the actor of her own Diwali celebration, where she was seen enjoying bursting crackers with her family.
When Sonam 'dearly' wanted to defend a friend
Recently, Sonam defended Kanika Kapoor, when the singer was being criticized for not behaving responsibly after returning from the corona-affected UK. Rather than self-quarantining, Kanika partied and hid her travel history, putting dozens at risk. Defending her friend, Sonam pointed out that India was celebrating Holi around the time Kanika returned. Her tone-deaf defense forced netizens to ask her to stay off social media.
This too shall pass: Sonam on Article 370 and Kashmir
Sonam has a thing for speaking up on all pertinent issues, and also for getting relentlessly trolled for it. Last year, talking about the situation in Kashmir following abrogation of the contentious Article 370, Sonam said, "For me now it's better to keep quiet and let this pass because even this too shall pass." She then earned backlash for her "dumb" and "insensitive" remarks.
When Sonam, the 'vegan', appreciated non-vegetarian food
Hypocrisy is one thing Sonam excels in, and she proves it every now and then. Some time back, Sonam, who claims to be a vegan, uploaded a picture of a non-vegetarian dish on her Instagram account and was all-praise for her chef friend. Apparently, non-veg food does not hurt Sonam as far as a friend is cooking it. And, the netizens fumed at her!
Sonam suggested people to follow Pattanaik, got trolled
In another instance, Sonam criticized spiritual leader Sri Sri Ravi Shankar for his views on homosexuality. She asked, "WTF is wrong with god-men," and advised readers to follow people like Devdutt Pattanaik for lessons in Hinduism. However, fellow users on Twitter asked her to sharpen her research skills and use better sources as Pattanaik himself is known for making controversial and misogynistic statements.