This too shall pass: Tom Hanks offers dose of optimism
This too shall pass: Tom Hanks offers dose of optimism
Mar 23, 2020, 02:19 pm
2 min read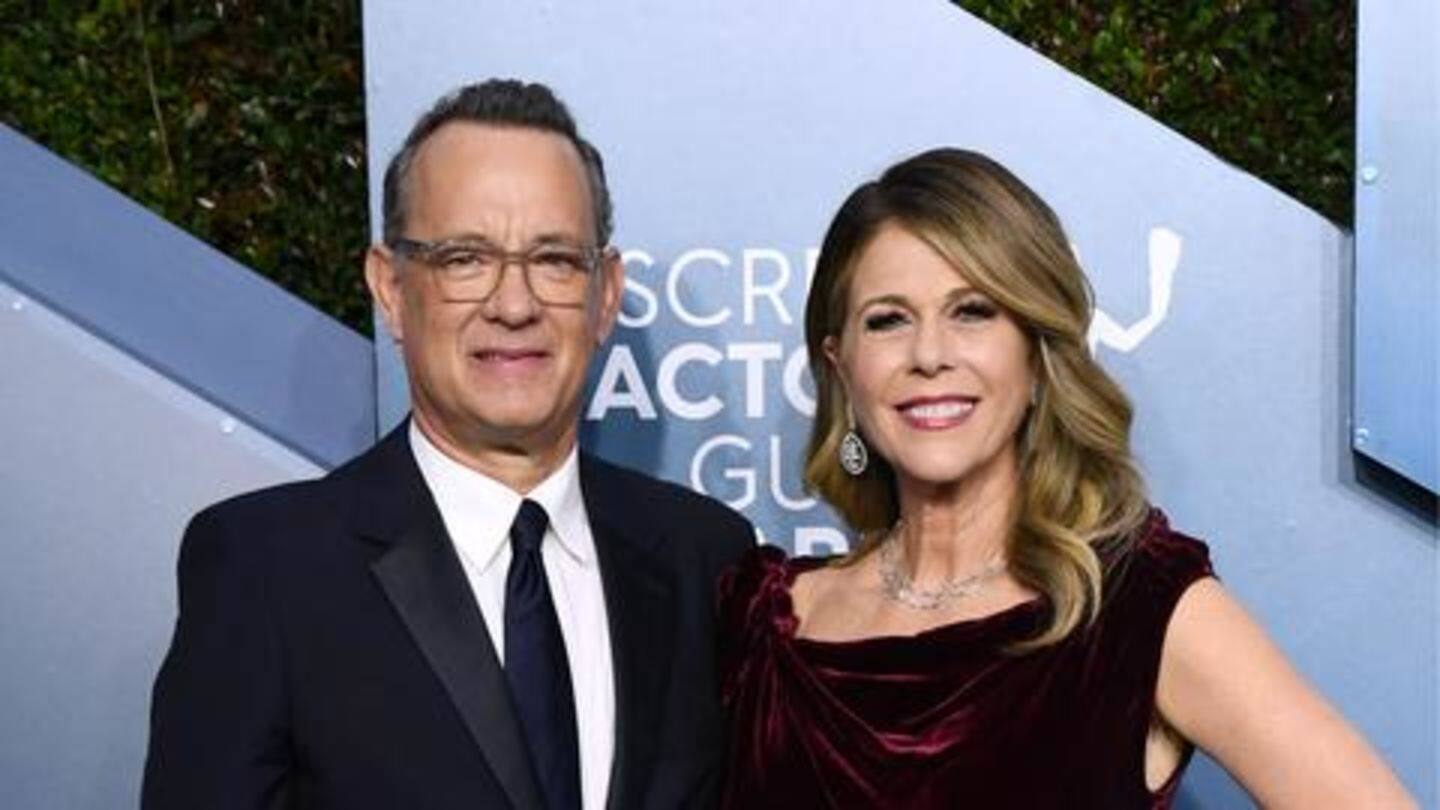 Over the course of the past two weeks, Twitter users have been greeted with 'Hey, folks' quite frequently, as Hollywood's everyman Tom Hanks has been candidly sharing regular updates about his coronavirus diagnosis and self-isolation period. In a new update, Hanks shared that he and his wife Rita Wilson are feeling better. The power couple contracted the novel coronavirus two weeks ago while in Australia.
We can figure this out, Hanks wrote on Twitter
"Hey, folks. Two weeks after our first symptoms and we feel better," Hanks wrote. The 63-year-old legendary actor also vouched for self-quarantine, writing, "You don't give it to anyone - you don't get it from anyone." While acknowledging that it's going to take a while, Hanks said, "If we take care of each other...this, too, shall pass." "We can figure this out," he concluded.
Here is the tweet from Hanks
Hanks was in Australia to film upcoming Elvis Presley biopic
On March 12, Hanks first shared that he and Rita had tested positive for the COVID-19 disease, which has so far killed over 14,000 persons worldwide. The Academy Award-winning actor had flown to Australia to film an untitled Elvis Presley biopic. Hanks is to play Presley's long-time manager Colonel Tom Parker in the Baz Luhrmann directorial. The movie's production remains suspended.
In isolation, Hanks learned how to spread vegemite on toast
After getting discharged from a hospital in Queensland, the Hanks remained in self-isolation. The actor shared that he spent his time folding laundry, doing dishes, and taking frequent naps. He also played gin rummy with Rita and learned how to spread vegemite, the right way.
Like many other industries, Hollywood too is in limbo
By now, it is pretty clear that like many other industries around the world, Hollywood is also not immune to the deadly infection. With all major movie productions stalled indefinitely and no new films getting released, the movie business is in limbo. In fact, after the Hanks, several other film celebrities like Idris Elba, Kristofer Hivju and Indira Varma also contracted the virus.