Just to boost TRPs: Udit Narayan on Aditya-Neha's wedding rumors
Just to boost TRPs: Udit Narayan on Aditya-Neha's wedding rumors
Feb 11, 2020, 12:57 pm
2 min read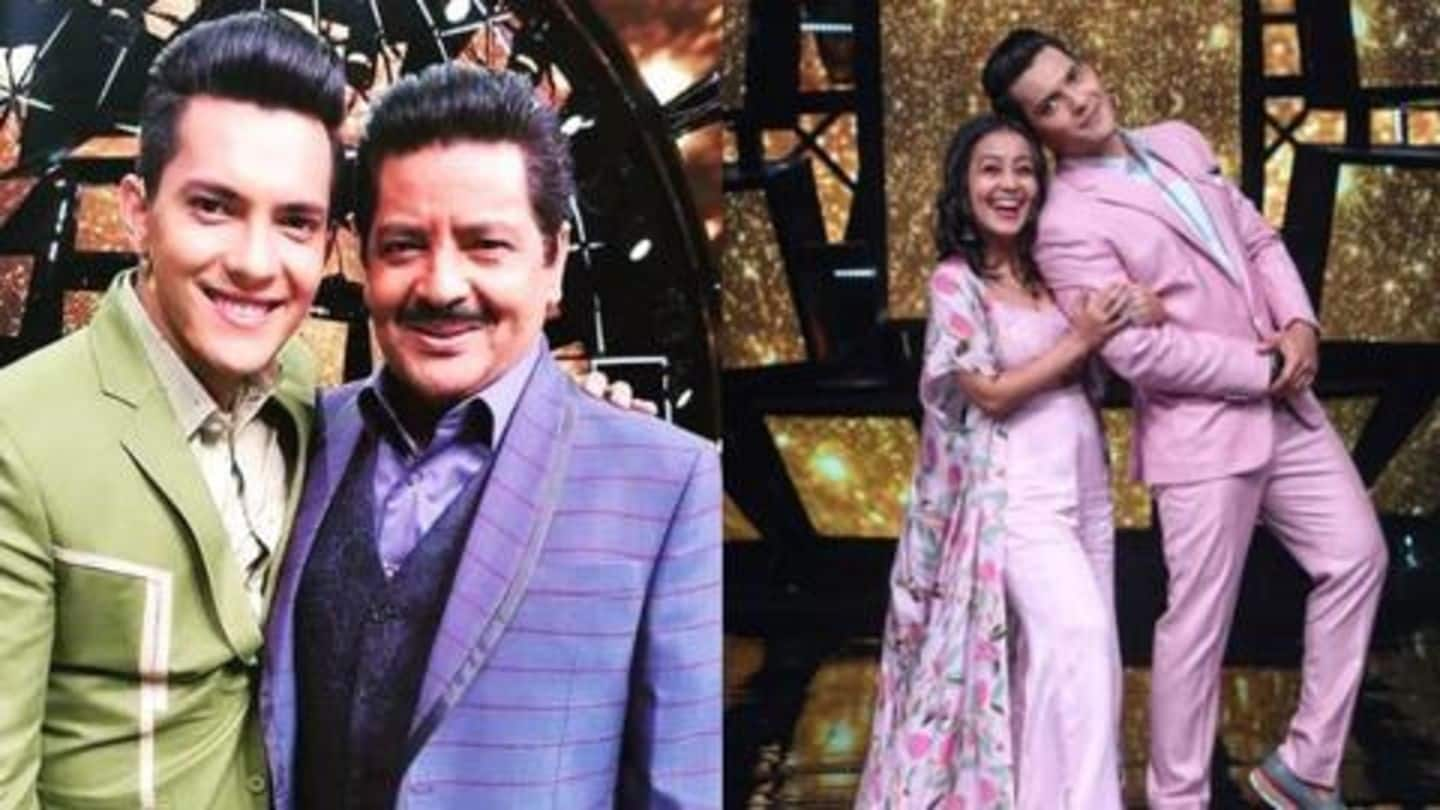 For a considerable part of the singing reality show Indian Idol 11, talks of judge Neha Kakkar and host Aditya Narayan's plausible wedding have been doing rounds. Aditya brought his as well as Neha's parents to the show for "approval". Considering he perennially flirts with Neha, the speculations were rather natural. But apparently, Aditya's singer father Udit Narayan remains clueless about the wedding.
Aditya, Neha were rumored to tie the knot this month
According to a promotional video that was released last month, Aditya and Neha were all set to tie the knot this Valentine's Day, i.e., February 14. Not just that, during one of the episodes, Udit arrived on the show and said that he was there to "confirm the wedding". Further, Neha's parents also said they approved of the match.
Disowning all that he said before (because well, that's just TV right?), Udit has now said that he has no clue about the wedding. "Aditya is our only son. We're waiting for him to get married. If these wedding rumors were true, my wife and I would be the happiest parents in the world. But Aditya has not shared this with us," he said.
Udit admitted it was a publicity gimmick
As if it wasn't clear already, Udit added that the link-up rumors were a mere publicity gimmick to surge the TRP ratings of the singing show. He said, "I suspect this link-up and marriage rumors with Neha are just to boost the TRPs of Indian Idol where she's a judge and my son is the anchor. I wish the marriage rumors were true."
How low will Indian TV shows go for TRPs?
Aditya and Neha's "flirting" sessions on the show are inappropriate, to say the least. Now by adding the "wedding angle", the showrunners are only reinstating the norm that a man's "persistence" can change the woman's opinion about him. While producers should be blamed for the irresponsible content, Aditya and Neha can't be exonerated either as they agreed to this charade.