Really weird habits of our favorite Hollywood actors
Really weird habits of our favorite Hollywood actors
Written by
Pallabi C Samal
Aug 03, 2019, 01:06 pm
4 min read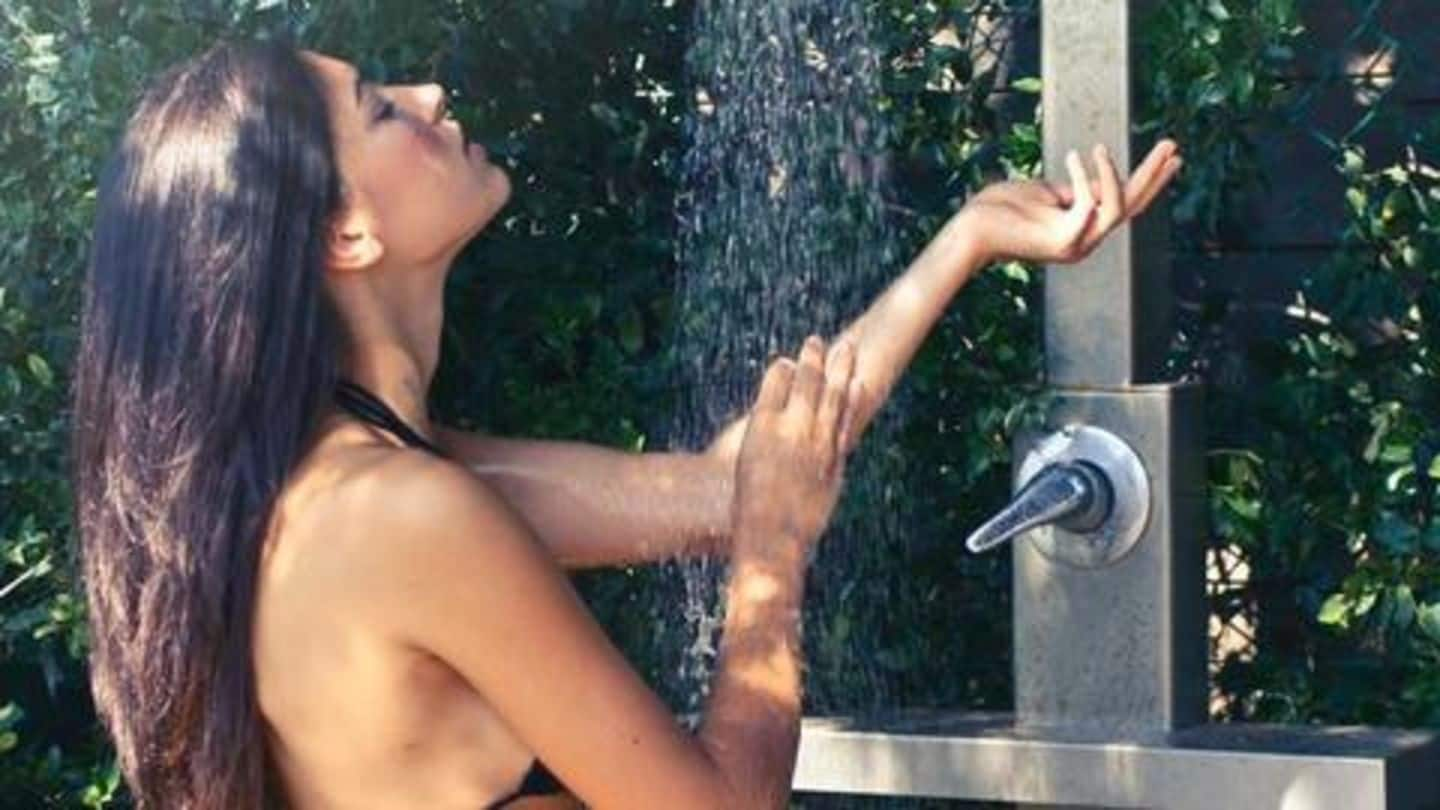 Showbiz is all about being faultless. When we see these celebrities on screen or gracing the red carpets, the aura around them leaves us in awe. In our minds, they are perfect even when they are off cameras, but boy are we wrong! Many of these stars have weird habits, some extremely nasty ones, like not taking a shower or flushing after pooping.
For this list, we have only focused on Hollywood biggies
Before we start, do note that we are concentrating only on Hollywood stars like Megan Fox, Robert Downey Jr. and the likes. That's because we have already covered weird habits of our favorite Bollywood actors in this article: https://bit.ly/2OCtuq8.
Super hot 'Transformers' star Fox has an extremely nasty habit
When Fox appeared in Transformers, just like Shia LaBeouf's character, we were also stunned since she was so hot. (Remember the way she curves while repairing the car?) But when we learned that she doesn't flush after pooping, we were shocked! The 33-year-old has herself admitted to this, and even though her friends often complain about this disgusting habit, she proudly owns it.
I am horrible to live with. I don't clean: Fox
"I am horrible to live with. I don't clean. My clothes end up wherever I take them off. I forget to flush the toilet. Friends will tell me, "Megan, you totally pinched a loaf in my toilet and didn't flush," she had told once.
This twice-declared handsome hunk doesn't use soap while bathing
Brad Pitt, ahhh...the name itself epitomizes sexiness! But did you know he apparently has an aversion to basic cleanliness? That's right, the twice-declared handsome hunk doesn't use soap while taking bath because of the 'toxins' inside it, which he believes will cause him age faster. He instead opts for wet wipes to keep himself fresh. No wonder Angelina Jolie cited "irreconcilable differences" for divorce.
Jolie meanwhile has a fetish for blood. Seriously?!
Jolie is by the way no less weirder. In fact, she has a fetish for blood. She and her ex-husband Billy Bob Thornton wore vials of each other's blood, and also signed their wills in blood. When Jolie walked down the aisle wearing leather pants-white shirt in her first wedding, she had the groom's name written in blood on the shirt.
Tom Cruise applies nightingale faeces to maintain his skin
Tom Cruise is like wine: he looks tastier with age. And for this the 57-year-old has to thank a bird, actually its shit. Because that's what he applies on his face: A mixture of powdered nightingale droppings, rice bran and water. Called Geisha facial, this Japanese treatment known as Uguisu no fun (or nightingale faeces) is priced at $180 (over Rs. 12,000) a pop.
Our very own Iron Man hides food on film sets
This isn't nasty, but weird nonetheless. Robert Downey Jr., our loved Iron Man, has sweet and salty tooth in somewhat equal measure. "I'd have Domino's pizza with pasta carbonara inside every slice. And at night I'd have Neapolitan ice cream until I felt absolutely toxic," he had once said. He also hides his food on film sets, and eats during scenes. Blueberry, anyone?
Johnny Depp loves playing with Barbie, has Beyonce, Elvis dolls
Johnny Depp has a real odd habit, which is bound to creep you out. Our Captain Jack Sparrow apparently loves playing with Barbie, and "owns dozens of limited edition Barbies." "He's also got dolls based on Beyoncé, Elvis and even Donny Osmond. The weirdest one is a Lindsay Lohan, complete with ankle-monitoring bracelet from when she was under house-arrest," a source said.