Will Smith apologizes to Chris Rock; the Academy launches probe
Will Smith apologizes to Chris Rock; the Academy launches probe
Written by
Pallabi C Samal
Mar 29, 2022, 10:29 am
3 min read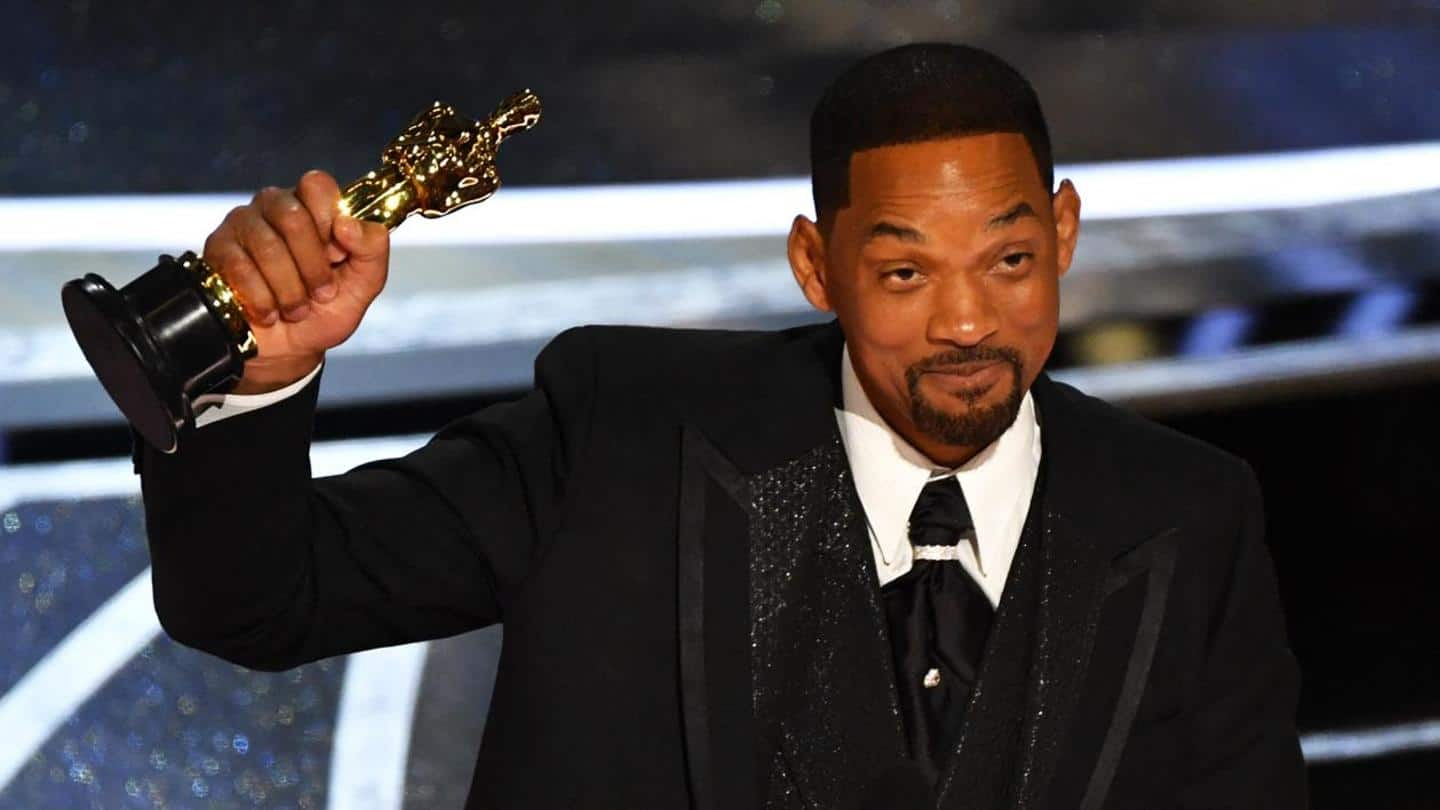 Will Smith has issued an apology to comedian Chris Rock for slapping him on the stage at the 94th Academy Awards ceremony. The actor had reacted that way after Rock insensitively joked about Smith's wife, Jada Pinkett Smith's bald head. Separately, the Academy has also put out a statement where it said that "a formal review" into the incident has been launched.
Why does this story matter?
Smith is known for his calm demeanor and in his long professional life, he has hardly been involved in any scuffle till now.
So, this incident, and that too on the stage of a prestigious event like the Oscars, took everyone by surprise.
Meanwhile, Rock has refused to file a report against Smith and both have reportedly settled their feud after the event concluded.
Here's what Smith's note read
In his long note, Smith wrote, "Violence in all of its forms is poisonous and destructive. My behavior at last night's Academy Awards was unacceptable and inexcusable. Jokes at my expense are a part of the job, but a joke about Jada's medical condition was too much for me to bear and I reacted emotionally." "I would like to publicly apologize to you, Chris."
No place for violence, said Smith
"I was out of line and I was wrong. I am embarrassed...my actions were not indicative of the man I want to be. There is no place for violence in a world of love and kindness," the Hollywood actor added. "I would also like to apologize to the Academy, the producers of the show, all the attendees and everyone watching around the world."
What did the Academy say?
From its side, the Academy Of Motion Picture Arts and Sciences has launched a probe. "We have officially started a formal review around the incident and will explore further action and consequences in accordance with our Bylaws, Standards of Conduct and California law," read its statement. In fact, right after the Oscars concluded, it tweeted, "The Academy does not condone violence of any form."
What exactly had happened?
It all started when Rock took the stage to present the Oscar for best documentary feature and insensitively joked about Pinkett Smith acting in G.I. Jane 2 because of her shaved head. Reacting to this, her husband, actor-producer Smith, went up to the stage and slapped Rock. Once back in his seat, he even shouted, "Keep my wife's name out of your f****** mouth!"
What's Pinkett Smith's condition Smith referred to in his note?
Notably, Pinkett Smith has an autoimmune disorder called alopecia areata, which develops when the body attacks its hair follicles, causing hair loss. She had shaved her head completely in July 2020 after years of struggling with alopecia and opened up about it last December via Instagram. "Me and this alopecia are going to be friends ... period!" read her post. (Source: Instagram)