Zack Snyder teases Jared Leto's Joker still from 'Director's Cut'
Zack Snyder teases Jared Leto's Joker still from 'Director's Cut'
Written by
Shubham Dasgupta
Feb 03, 2021, 03:14 pm
2 min read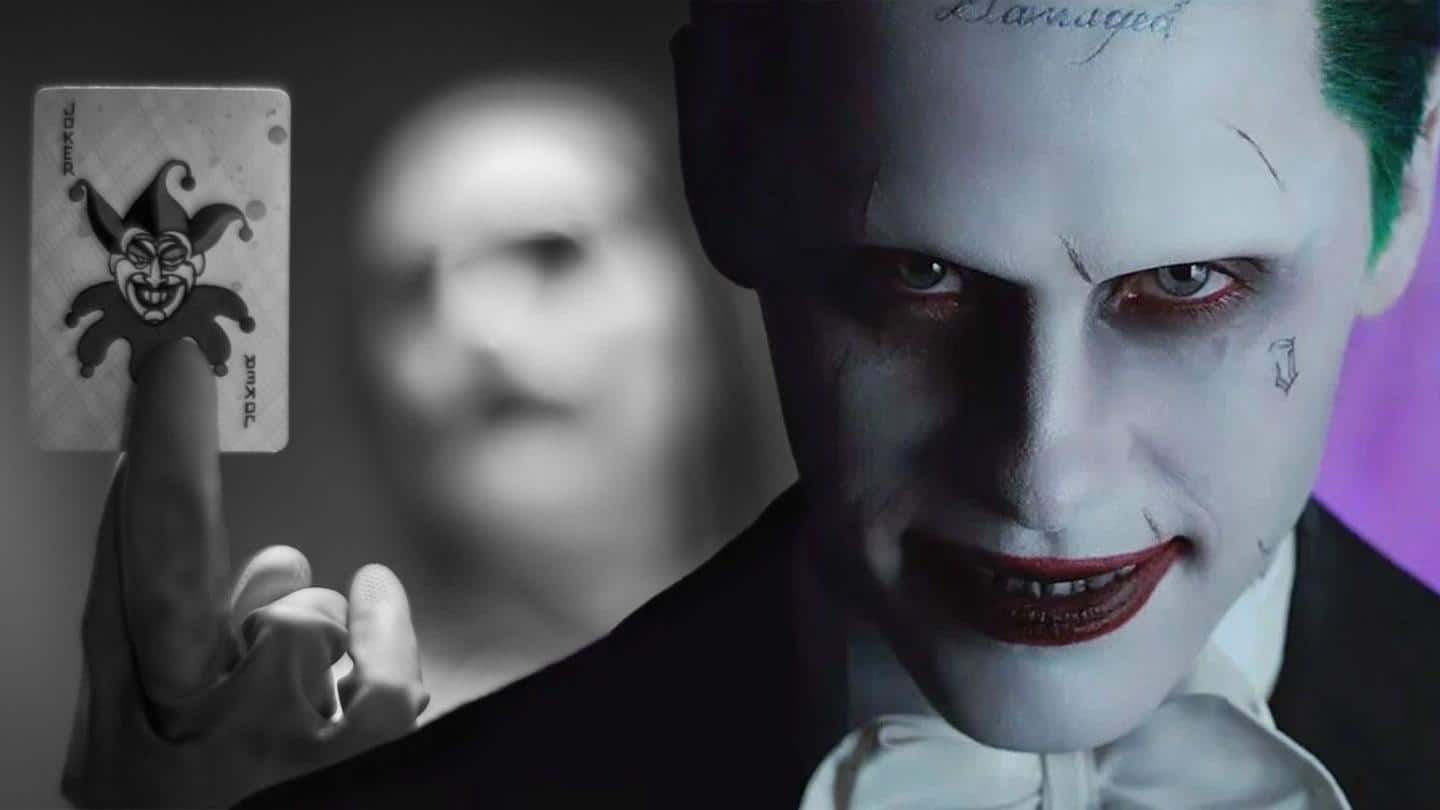 Who wants to see more of Joker? Director Zack Snyder is doing everything he can to get the juiciest bits of DC Universe for the highly-anticipated title of the Director's Cut. He has just dropped one more reason for fans to obsess over the best Batman villain of all-time, by teasing an image of Jared Leto as Joker in a still from the film.
Leto is blurred in the image, yet looks dangerous
Snyder took to Twitter on February 2 to post an image of Leto's Joker. The post has since received more than 57K likes. However, the image does not give out a lot, with the camera blurring the bust of Leto who seems to have used heavy gothic makeup to get into the ominous attitude of the supervillain. He is seen holding a Joker card.
Snyder congratulated David Ayer in his tweet
Snyder also congratulated the efforts of David Ayer, who directed Suicide Squad and introduced Leto's twisted version of Joker to DC fans. Unfortunately, the film had to let go of a significant amount of Leto's footage as Joker, which eventually diminished his role. Tagging Leto and Ayer to the post, Snyder wrote, "Amazing character you created. Honored to have our worlds collide."
Does Leto resemble Phoenix?
What we do get from the intentionally blurry image is the fact that Leto has got long locks, which, if natural, might be because of his last look from the WB thriller The Little Things. But that frail frame and the white makeover also remind us of Joaquin Phoenix's Oscar-winning rendition of Arthur Fleck aka Joker in the acclaimed movie directed by Todd Phillips.
Leto's Joker look was unpopular
Leto's makeup indeed went overboard with his Suicide Squad look, replete with tattoos on the back of his hand, all over his chest, belly and even his forehead. That infamous "Damaged" tattoo on his forehead was called out by fans, for which Ayer apologized, calling it "one step too far." However, Leto's current look indicates that the title will include the Knightmare timeline.