12-year-old Pune boy designs ship to clean oceans
12-year-old Pune boy designs ship to clean oceans
Jan 23, 2019, 03:05 pm
2 min read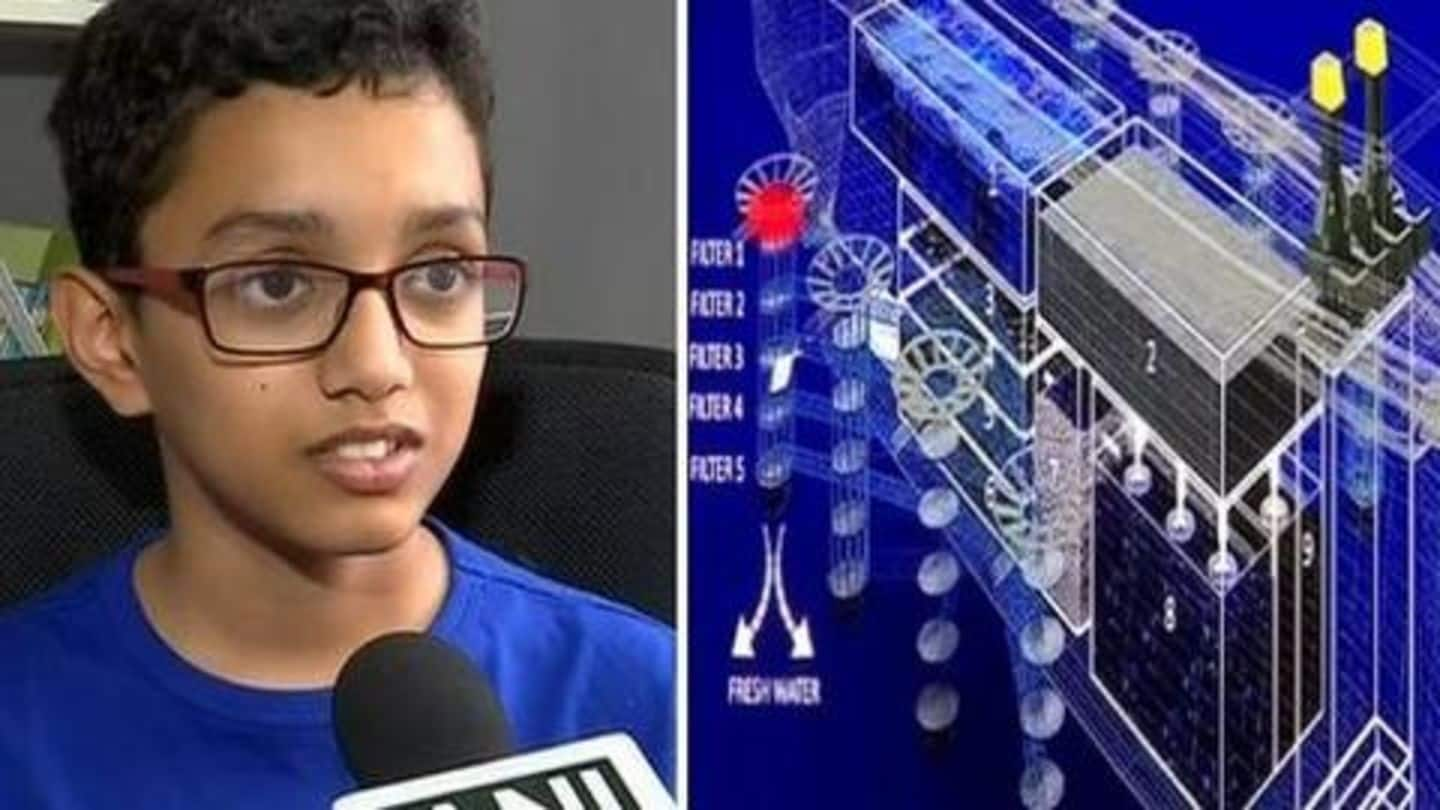 What were you doing when you were 12? Reading comic books, playing with friends and trying to study, right? This routine defines the lives of many youngsters, but Haaziq Kazi is different. This 12-year-old boy from Pune has designed a ship which can clean our oceans and save marine life. Moreover, he has presented his idea on platforms like TedEx and Ted8. Here's his story.
Humans have destroyed oceans with pollution
In case you are unaware, let us tell you the reality. Our oceans are dying and time is running out. Carbon emissions, dumped trash (especially plastic), and noise are making it difficult for marine life to sustain itself. Reportedly, there are 5 trillion pieces of trash floating in oceans, earth's most valuable resource. And Haaziq didn't turn a blind eye towards this problem.
Haaziq's ship is called ERVIS and can clean oceans
This alarming data drove Haaziq to take matters in his own hands (quite literally). His ship is called ERVIS and it can prove instrumental in cleaning the oceans. But how does it work? The ship has a machine in its base which sucks plastic waste and segregates it according to size. The machine also has a sensor that detects marine life to segregate them.
Haaziq explains how his ship works
"The saucers use centripetal force to suck in the waste, which is then segregated between water, marine life and waste. Marine life and water are sent back to the ocean, while the waste is segregated into five more parts," explained Haaziq.
Haaziq also works with organizations to spread awareness on pollution
Notably, the idea came to Haaziq when he was just nine years old. He had watched several documentaries on the topic. About pollution, he said, "The fish we eat in food are eating plastic in the ocean so the cycle of pollution comes to us." The genius has also worked with different people and organizations to create awareness about the hazards of pollution.