How a junior doctor's suicide shook Indian medical establishment
How a junior doctor's suicide shook Indian medical establishment
May 29, 2019, 02:48 pm
3 min read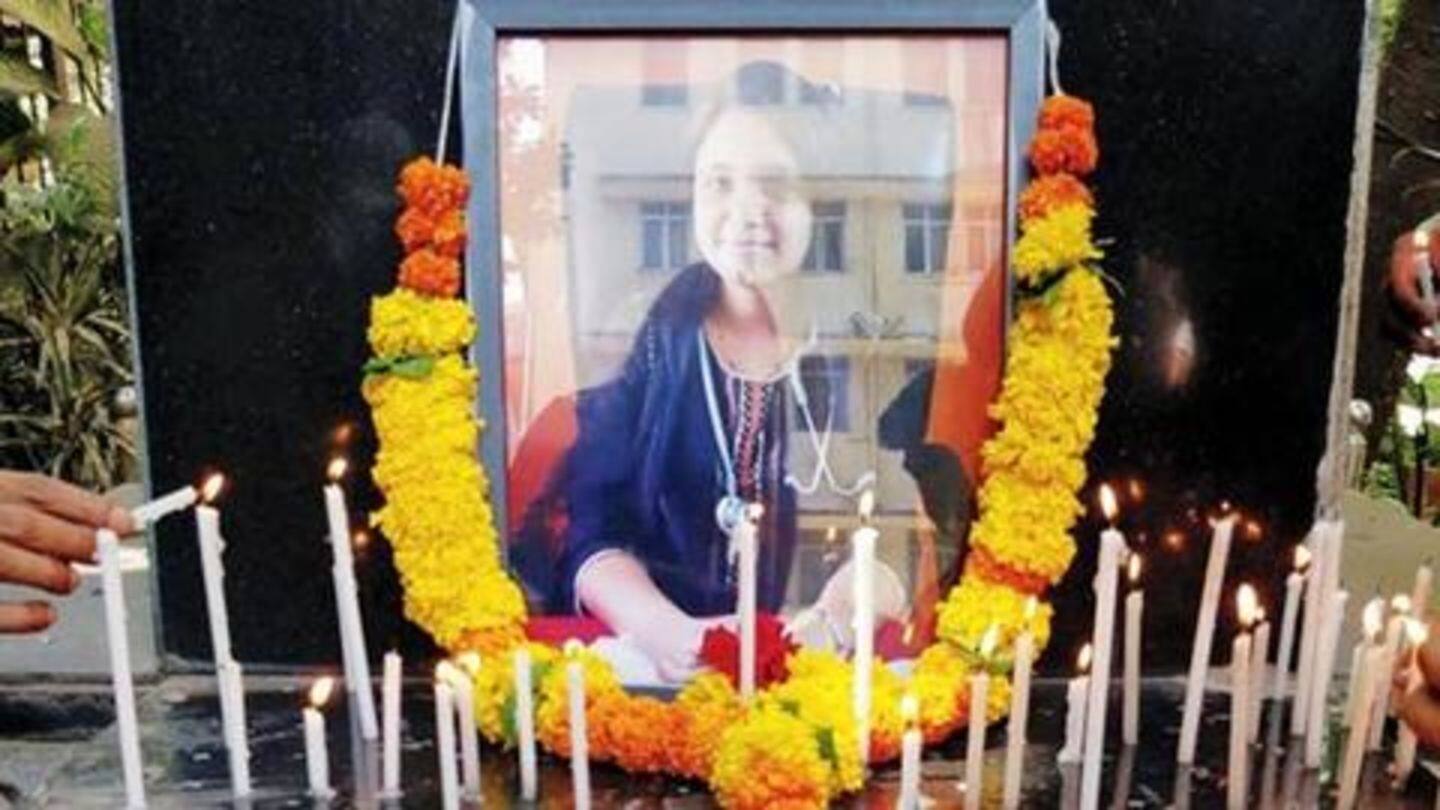 When Dr. Payal Tadvi joined Mumbai's BYL Nair Hospital as a resident gynecologist in May 2018, she thought her dreams had come true. But a year after she secured a position in the state-run hospital, Dr. Tadvi allegedly committed suicide. She ended her life on May 22, after being upset with casteist slurs being hurled at her. Her tragic story raises pertinent questions.
She made her family proud, but her life ended tragically
26-year-old Dr. Tadvi hailed from Jalgaon district. She was a Bhil Muslim and belonged to ST category. In 2016, she married Salman Tadvi, an assistant medical professor at RN Cooper Hospital. Dr. Tadvi was the first one in her community to pursue post-graduation. Before her, no one in her family became a doctor. But her life ended when she was found hanging in her hostel room.
Dr. Tadvi was harassed by her seniors, revealed her mother
What drove Dr. Tadvi to take the extreme step shows India's obsession with caste. Her mother, Abida Salim, alleged her daughter faced abuse at the hands of her seniors. Her seniors, namely Bhakti Mehre, Hema Ahuja and Ankita Khandelwal, allegedly tortured her. Abida said her daughter forbade her from filing a written complaint. Reportedly, Dr. Tadvi felt a complaint might affect her career.
Hours before she committed suicide, Dr. Tadvi was humiliated
Apparently, Dr. Tadvi had to go through a lot. Her seniors threw files at her, shouted at her in front of patients, driving her to tears. On the day she committed suicide, she was scolded in the operation theater, as the staff watched. "She was picked on for being lower caste and was ragged quite a bit by her seniors," her husband said.
Dr. Tadvi's husband regrets not raising the discrimination issue
"First-year students who joined on May 1 were asked to assist in deliveries but Payal, despite being in the second year, was not allowed to work. I regret that I didn't raise the caste discrimination issue because I was worried about the career of those three girls," Salman added.
The seniors have been arrested but they demanded "fair probe"
As Dr. Tadvi's death caused an uproar, police swung to action. In a recent development, her seniors have been arrested. However, the three women doctors have claimed innocence and demanded a "fair probe". "This is not the way to do an investigation through the police force and media pressure, without hearing our side," they said in a letter to Maharashtra Association of Resident Doctors (MARD).
Meanwhile, police grilled the hospital's Dean and HoD
The police also grilled Dr. Ramesh Bharmal, the Dean of the college for almost an hour on Tuesday night. Assistant Commissioner of Police Deepak Kundal, who is heading the investigation, said Dr. Yi Ching Ling, the head of the Ob-Gyn, was also questioned. Meanwhile, the anti-ragging committee of the institute filed its report to Maharashtra University of Health Sciences (MUHS).
Dr. Tadvi's death forced people to take to streets
Dr. Tadvi may not have received support when she was alive, but her death has served as a wake-up call. Numerous protests were held in various parts of the country demanding justice for the departed. But will she get it? We really hope she does.