Delhi: Househelp kidnaps 91-year-old employer, hides him inside fridge
Delhi: Househelp kidnaps 91-year-old employer, hides him inside fridge
Written by
Siddhant Pandey
Sep 02, 2019, 08:21 pm
2 min read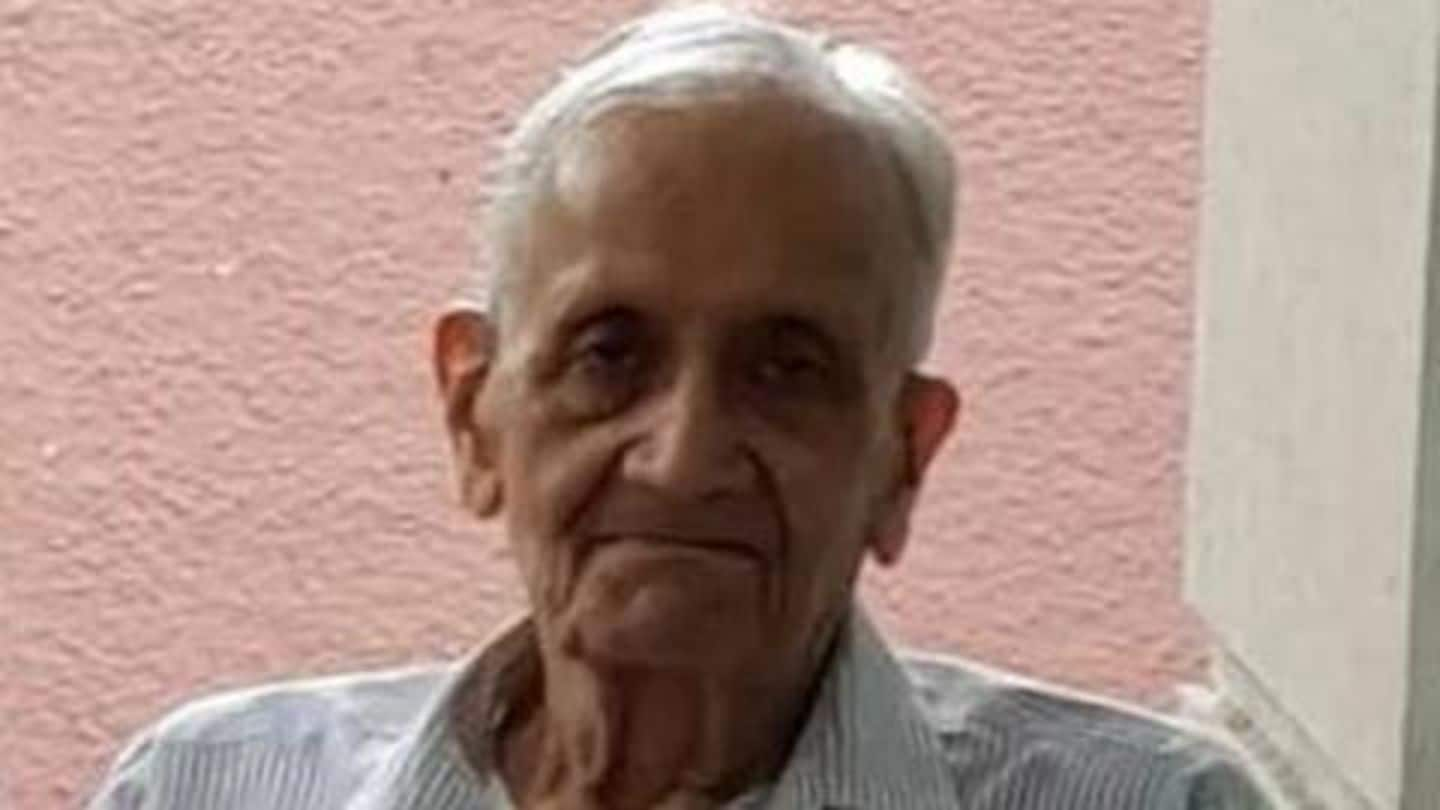 In a shocking incident, a 91-year-old man was allegedly kidnapped from his home and transported inside a refrigerator by his domestic help in South Delhi's posh Greater Kailash-II (GK-II) locality. According to reports, the incident took place at 5 pm on Saturday. The accused domestic help, Kishan, and the victim, Krishna Khosla, are yet to be traced. Here are more details.
Kishan, 6 others, drugged and kidnapped Mr. Khosla
Reportedly, on Saturday evening, Kishan, arrived at Mr. Khosla's residence at M-75, GK-II, in a tempo along with six others. Kishan then allegedly drugged the 91-year-old and his wife, knocking them unconscious, and robbed their home. According to India TV, before fleeing in the tempo, the group allegedly emptied out the fridge, stuffed Mr. Khosla inside and took him along.
Wife filed police complaint after regaining consciousness next day
When Mrs. Khosla woke up the next morning, she reportedly found the house in disarray and her husband missing, following which she filed a police complaint. A preliminary investigation revealed that Kishan also stole Mr. Khosla's ATM card and withdrew some cash, Jagran reported. The police are now trying to recover CCTV footage from the ATM vestibule where the transaction took place.
Police released Kishan's photo to help track him down
Meanwhile, a photograph of Kishan, who hails from Bihar, was also released by the police to help with the investigation. Kishan had worked for Mr. Khosla for over a year and was apparently irritated by his frequent scoldings.
Several police teams investigating case
Several police teams are investigating the matter as Kishan and his aides are still on the run with Mr. Khosla. Naturally, the incident has left locals stunned. Speaking about the incident, a neighbor, Shyam Kalra, said, "Thefts have increased in the area but this is the first time that I have heard about something like this."