UP govt does damage control, Yogi to visit Taj Mahal
UP govt does damage control, Yogi to visit Taj Mahal
Oct 17, 2017, 02:01 pm
2 min read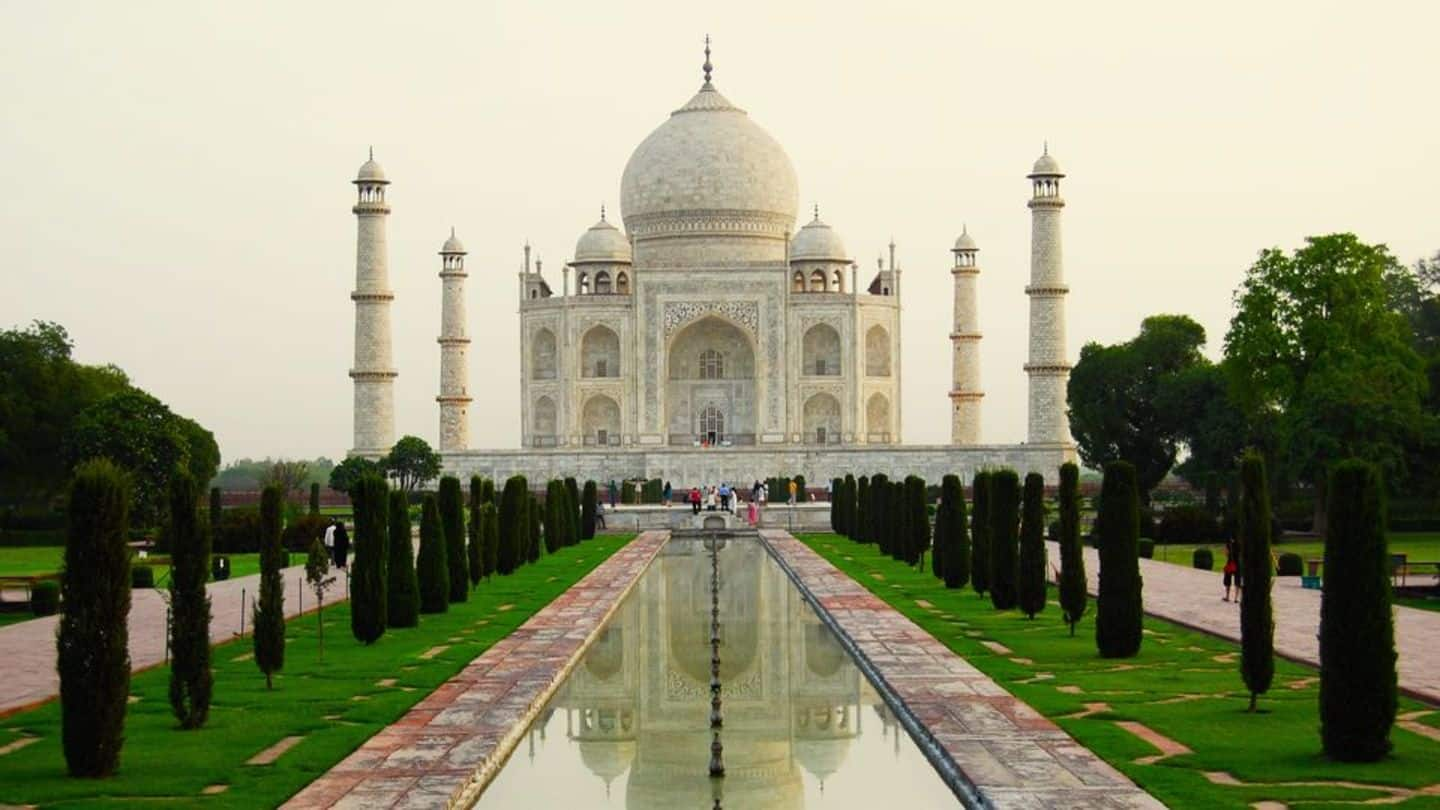 After BJP MLA Sangeet Som created controversy by saying the Taj Mahal was built by 'traitors', UP CM Yogi Adityanath announced he will visit the monument on October 25. "It doesn't matter who built it and why; it was built by blood and sweat of Indian laborers," Adityanath said. It can only be termed damage control after the government's lackadaisical attitude towards the Taj.
The current UP government's disposition towards the Taj
Since coming to power, the Yogi Adityanath government has displayed an indifferent stance towards the Taj. In July, it came under fire from academicians after it failed to include the monument in its budgetary plans for the state's cultural heritage. In September, a 32-page glossy tourism brochure didn't mention Taj Mahal, though Gorakhnath Temple, of which Yogi is head priest, had a dedicated page.
Controversial statements by UP ministers
In 2014, Adityanath triggered a controversy when he claimed the Taj had been built on a Shiv Temple. Cultural Affairs Minister Laxmi Narayan Chaudhary said the monument was "rightly kept out (of tourism booklet) and should be replaced with Gorakhnath." Adityanath had said it has "no connection with India's culture/heritage" while lauding PM Narendra Modi for gifting dignitaries Gita instead of Taj replicas.
Sangeet Som's comments worsened matters for the government
Som added fuel to the fire. "(Shahjahan) imprisoned his father. He wanted to wipe out Hindus. If these people are part of our history, then…we'll change history," he said. "Do you call it history when the one who built the Taj targeted many Hindus in UP and Hindustan?" "Whether it is Babar, Akbar or Aurangzeb, the government is working to erase them from history."
'Som's comments are personal, not the govt's stand'
The government disowned the comments immediately afterwards. Yogi said, "It is very important for us, especially from tourism perspective, it is our priority to provide facilities and safety to tourists there." Tourism Minister Rita Bahuguna Joshi had said, "We are proud of the Taj. There should not be any confusion on it." Som's comments were a "personal statement", she maintained, not the government's stance.