Air purifier installed near Taj Mahal as pollution worsens
Air purifier installed near Taj Mahal as pollution worsens
Written by
Siddhant Pandey
Nov 05, 2019, 03:00 pm
2 min read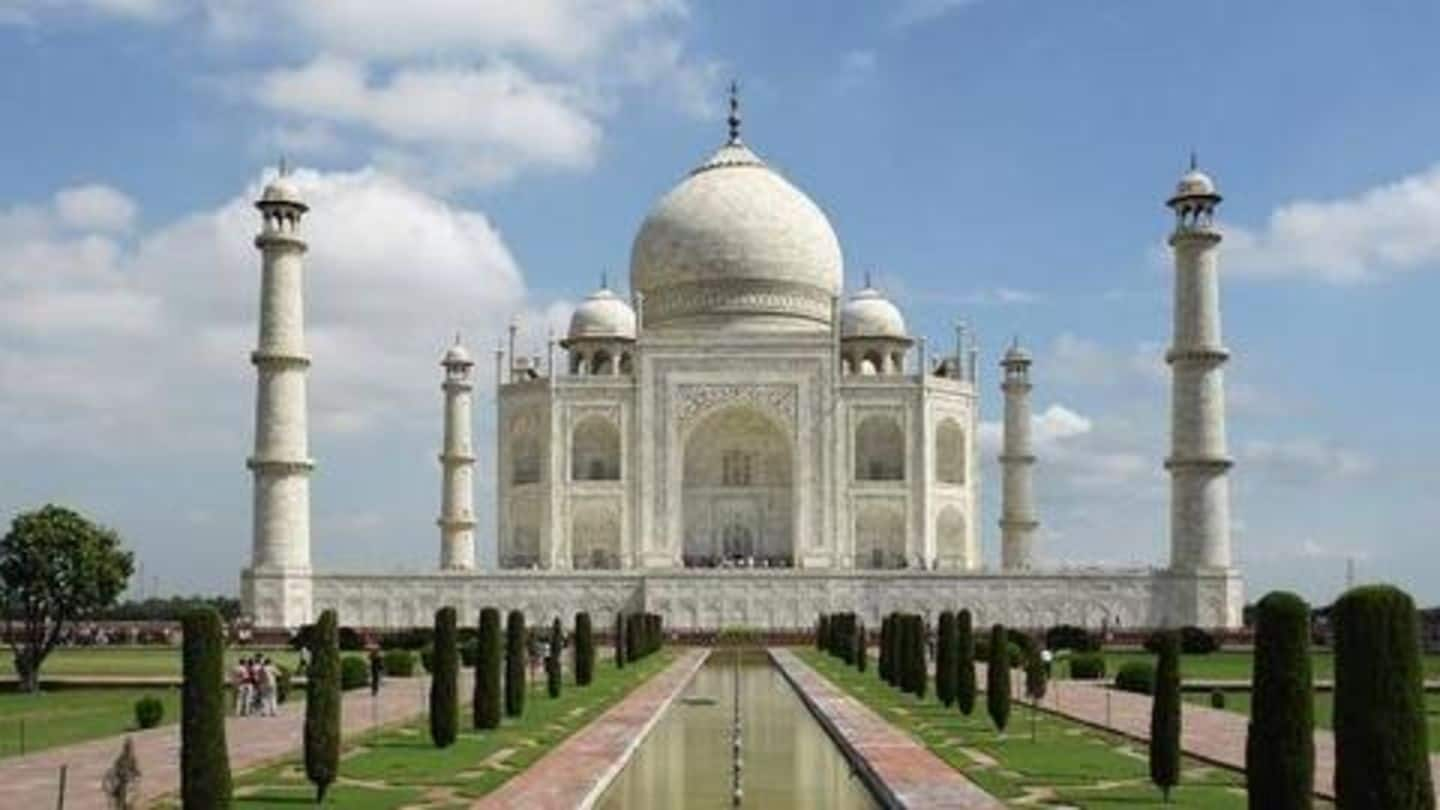 While a severe pollution grips northern India, an air purifier van has been deployed at the gates of the Taj Mahal in Agra, in a bid to provide relief to tourists visiting the Mughal-era monument. Meanwhile, 200 km north of Agra, the national capital region reels under "eye-burning" smog, prompting authorities to declare a public health emergency in Delhi-NCR. Here are more details.
Mobile air purifier stationed near Taj Mahal's west gate
The Agra district administration, Agra Nagar Nigam and the Uttar Pradesh Pollution Control Board (UPPCB) collaborated with telecom operator Vodafone-Idea for arranging two mobile air purifier vans for corporate social responsibility efforts. One such van was stationed near the west gate of the Taj Mahal to provide relief to the thousands of tourists that visit the monument every day.
Agra's Sanjay Palace recorded AQI of 186
Although there are no air quality monitoring stations near the Taj Mahal, a monitoring station at Agra's Sanjay Palace indicated an Air Quality Index (AQI) of 186 (unhealthy) for PM2.5 on Tuesday noon. Officials said that the mobile air purifiers have the capacity to purify 15 lakh cubic meters of air in eight hours within a 300-meter radius.
Air purifier vans brought to Agra on October 24
Notably, Regional Officer of UPPCB Bhuvan Yadav told PTI that the vans were brought to Agra on October 24 in light of fast deteriorating air quality. However, with no air monitoring stations close to the Taj Mahal, the progress cannot be determined.
Separately, the UPPCB has imposed a fine of Rs. 6.84cr on the National Highways Authority of India (NHAI) for polluting air in the Agra district through construction. The NHAI has been directed to sprinkle water around construction sites to reduce pollution. Further, the Agra Nagar Nigam has been instructed to conduct mechanized sweeping, while nearby brick kilns have been directed to switch to Zig-Zag technology.