#AgustaWestlandScam: CBI finds evidence of 'dubious' use of money
#AgustaWestlandScam: CBI finds evidence of 'dubious' use of money
Dec 16, 2018, 12:25 pm
2 min read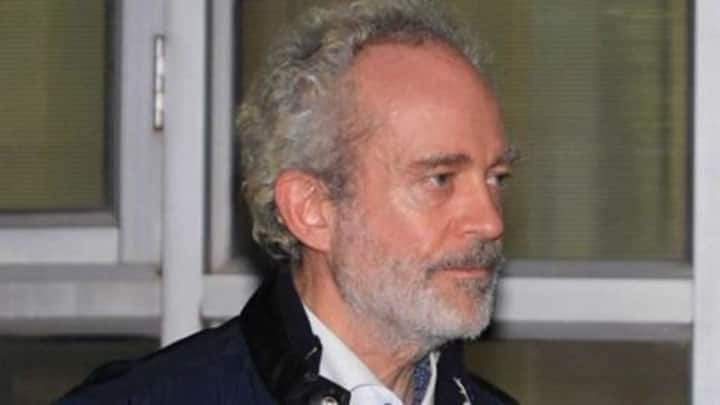 In a big boost to the CBI probe into the Rs. 3,727cr VVIP chopper scam, the investigative agency has recovered crucial documentary evidence pertaining to the misuse of funds by Christian Michel. The discovery of the evidence comes at a time when Michel's custody has been extended by four days to allow further interrogation by the CBI. Here's more.
Christian Michel's role in the VVIP chopper scam
Michel's companies received €42.27 million from companies Finmeccanica and AgustaWestland. The money was distributed for bribes, to the tune of Rs. 3,600 crore, to swing the 12-helicopter deal for VVIP flights in AgustaWestland's favor. In September 2017, CBI filed a charge sheet against him.
AgustaWestland's internal audit found dubious payments
The document in question is an internal audit carried out by AgustaWestland on Michel's two companies - Global Trade and Commerce Ltd London (GTCL) and Global Services FZE (GSF), Dubai. In the audit, it was found that payment of €34mn (Rs. 276cr) by Agusta to these companies was "dubious". The audit report is expected to play a big part in the next chargesheet.
Michel claimed he had received money for consultancy
Commenting on the findings, CBI officials told TOI that the audit had found major anomalies in €34mn out of the total €42.27mn paid by AgustaWestland to Michel. When the auditor had confronted Michel about the dubious payments, "false explanations" were given on the end use of such amounts. Michel claims the money was for "consultancy", but CBI says it was a bribe.
Reportedly, Michel paid the Tyagi family monthly
Notably, Michel has already confirmed to the CBI that he had received payments from AgustaWestland. Reportedly, Michel has also admitted to paying $11,000 per month to former Air Force chief Air Marshal (retd.) SP Tyagi and his cousins, for a few months. Additionally, Michel is said to have named Air Force and defense ministry officials whom he regularly met.
AgustaWestland had a 'high level lobby' in India
The CBI has also accessed fax dispatches exchanged between AgustaWestland and middlemen, and these have revealed that SP Tyagi had been lobbying for AgustaWestland even after retirement. Evidence, dating back to 2009, has been found confirming that AgustaWestland saw the "Tyagi family" as a "high level lobby" in India. Documents also revealed that AgustaWestland was aware that the contract would be awarded to it.