IAF ready to take on any contingency: Air Chief Marshal
IAF ready to take on any contingency: Air Chief Marshal
Written by
Ramya Patelkhana
(PTI desk)
Jun 17, 2018, 11:25 am
2 min read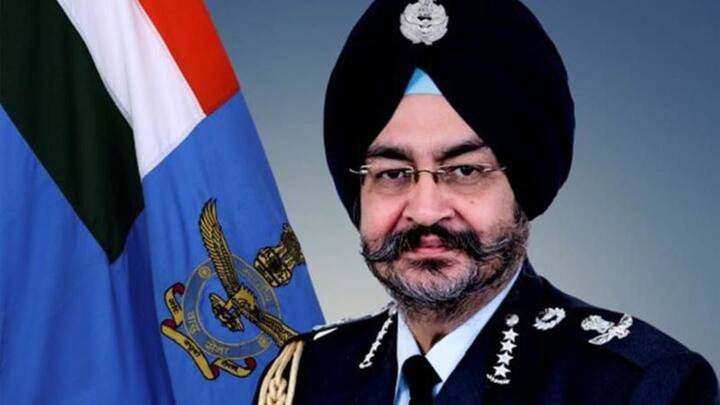 The Indian Air Force (IAF) has "amply displayed" its operational preparedness to take on any contingency in the recently-concluded "Gaganshakti" exercise, Chief of Air Staff BS Dhanoa said. "The gamut and expanse of this exercise was pan-India which saw engagement of almost all the assets of the Air Force," he said. IAF underwent rapid modernization to cater to the country's various requirements, he said.
Dhanoa at Combined Graduation Parade at Dundigal Air Force Academy
The gigantic "Gaganshakti" exercise involved operations on northern, western and eastern fronts of the country, Dhanoa said, addressing the Combined Graduation Parade held at Air Force Academy, Dundigul, near Hyderabad. "This exercise successfully validated the IAF's operational preparedness to cater to any eventuality," Dhanoa said.
Not fighting war but we have to be prepared: Dhanoa
"Our country presently may not be fighting a war... yet we have to remain in a heightened state of preparedness, be it terrorist attacks, the cybersecurity threats, insurgency, natural disasters or any other duty that the Union of India might find it fit to assign to us," Dhanoa said. IAF underwent modernization to cater to these requirements and keep up with the times.
113 Flight Cadets, including 13 women trainees, commissioned as flying-officers
IAF has continued to evolve over the years, playing significant roles not only in strengthening the defense of our nation but also carving a niche for itself among the world's best air forces, Dhanoa said. On the occasion of the Combined Graduation Parade, a total of 113 Flight Cadets, including 13 women trainees, were commissioned as flying officers at the Air Force Academy.
Another woman fighter pilot, Meghana Shanbough, commissioned
The ceremony also marked commissioning of another woman fighter pilot in the IAF, Flying Officer Meghana Shanbough, who hails from Karnataka's Chikmagalur. She said it's a great feeling for her to be a fighter pilot, adding, "It is a moment of pride for my parents and me." She said young men or women should have a dream and work hard to achieve the goal.