PAN-Aadhaar linking deadline ends today: What happens next
PAN-Aadhaar linking deadline ends today: What happens next
Written by
Shiladitya Ray
Jun 30, 2018, 01:57 pm
2 min read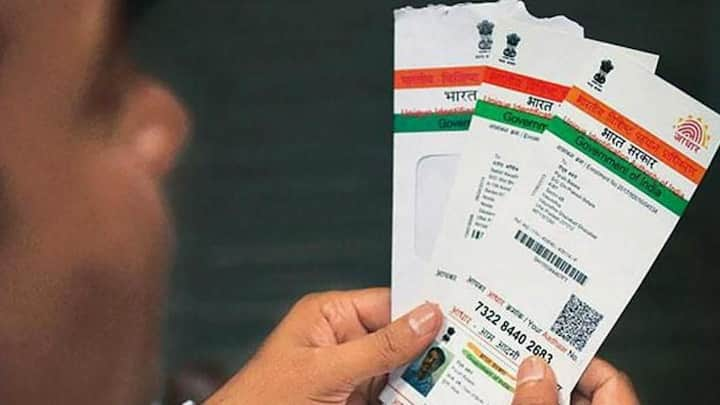 As per the last press release by the Central Board of Direct Taxes (CBDT), the last date for linking PAN and Aadhaar is today i.e. 30th June. Technically, as per Section 139AA (2) of the Income Tax Act, your PAN might become invalid unless linked to your Aadhaar by the deadline. So here's how you can get it done.
Visit the I-T portal to link Aadhaar with PAN
Visit the I-T portal at www.incometaxindiaefiling.gov.in and log in with your PAN, password, birthday and captcha. The website may show a popup to link Aadhaar with PAN as soon as you log in. If it doesn't, click on "Profile Settings", then "Link Aadhaar". Verify the accuracy of the automated details on the next page, enter Aadhaar number and click on "Link Aadhaar".
How to link PAN and Aadhaar via SMS
Taxpayers can also link Aadhaar with PAN by sending an SMS to 567678 or 56161. You can send a text to the given numbers in the following format: UIDPAN-space-12digitAadhaar-space-12digitPAN. For example, UIDPAN 123456789012 AKPLM2124M.
How to check whether PAN has been linked to Aadhaar
Regardless of how you choose to link your Aadhaar - whether through your web browser, or via SMS - you can check whether Aadhaar has been linked to PAN. Go to www.incometaxindiaefiling.gov.in, and on the left hand side, under 'Quick Links', click 'Link Aadhaar'. Once on the new page, just above the details filling section is a 'Click here' link to check PAN-Aadhaar linkage.
So, what will happen after the deadline?
Most chartered accountants agree that there might be dire consequences for those who fail to link their Aadhaar and PAN card. They also, however, think that the deadline is likely to be extended once again. But, there's still no official intimation about what fate awaits those who don't link their Aadhaar and PAN by today. Regardless, it's better to be safe than sorry.