PM Modi to launch several development projects in Arunachal Pradesh
PM Modi to launch several development projects in Arunachal Pradesh
Written by
Shiladitya Ray
Feb 08, 2019, 09:57 am
2 min read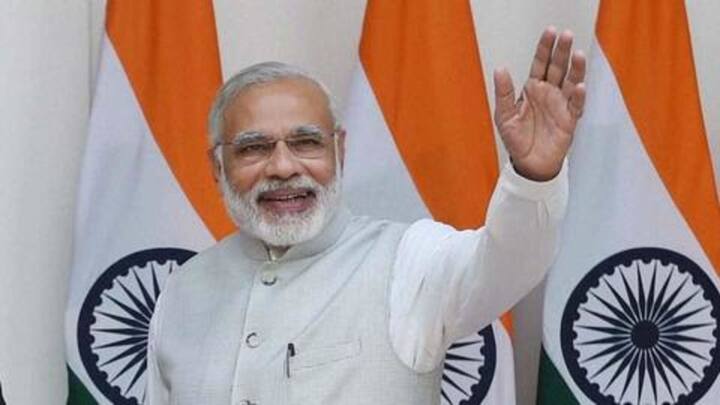 On Saturday, Prime Minister Narendra Modi is slated to inaugurate Arunachal Pradesh's first dedicated TV channel - DD Arunprabha - at the Doordarshan Kendra (DDK) in Itanagar. PM Modi will also launch several development projects, including power projects, education projects, and two airports during his visit to the state on Saturday. Here are the details.
The Arunprabha channel will have state-of-the-art facilities
"Arunprabha channel will be equipped with state-of-the-art facilities, including a digital satellite news-gathering unit to provide live coverage from remote areas, for 24x7 telecast," said information and broadcasting (I&B) secretary Amit Khare.
Projects part of the government's 'Act East Policy'
According to government officials who spoke on the condition on anonymity, the aforementioned projects are part of the Central government's 'Act East Policy' which focuses on the development of the Northeast region. The policy is aimed at reducing isolation in the region by improving all-round connectivity through road, rail, waterways, power, and telecom services.
PM Modi to launch two airports in the state
PM Modi is slated to lay the foundation stone of a greenfield airport at Hollongi near Itanagar on Saturday. The ambitious project had been pending for years owing to disagreements over site selection - initially, Karsinga was selected as a site, but it was later revised to Hollongi. The Prime Minister will also be inaugurating a retrofitted airport at Tezu in the Lohit district.
Arunachal Pradesh holds a dubious record among Indian states
As it stands, Arunachal Pradesh is the only state in India that does not have a full-fledged airport.
PM Modi will also declare Arunachal Pradesh 100% electrified
Further, PM Modi will also be laying the foundation stone of a Film and Television Institute at Jote near Itanagar. On the power front, PM Modi will inaugurate a 110 MW hydroelectric project, and will also inaugurate seven electric sub-stations under the Comprehensive Scheme. Notably, the Prime Minister will declare 100% electrification of households in the state under the Saubhagya Scheme.
Modi to visit Assam, Tripura, after Arunachal Pradesh
Additionally, PM Modi will also lay the foundation stone of the Sella tunnel and its approach road in the Tawang district. 50 health and wellness centers in the state will also be launched by PM Modi via video conference from Indira Gandhi Park in Itanagar. Once PM Modi completes inaugurating development projects from Itanagar, he will visit Assam and Tripura.