Two dogs awarded gallantry honors for detecting bombs, saving lives
Two dogs awarded gallantry honors for detecting bombs, saving lives
Written by
Shiladitya Ray
Aug 19, 2018, 11:54 am
2 min read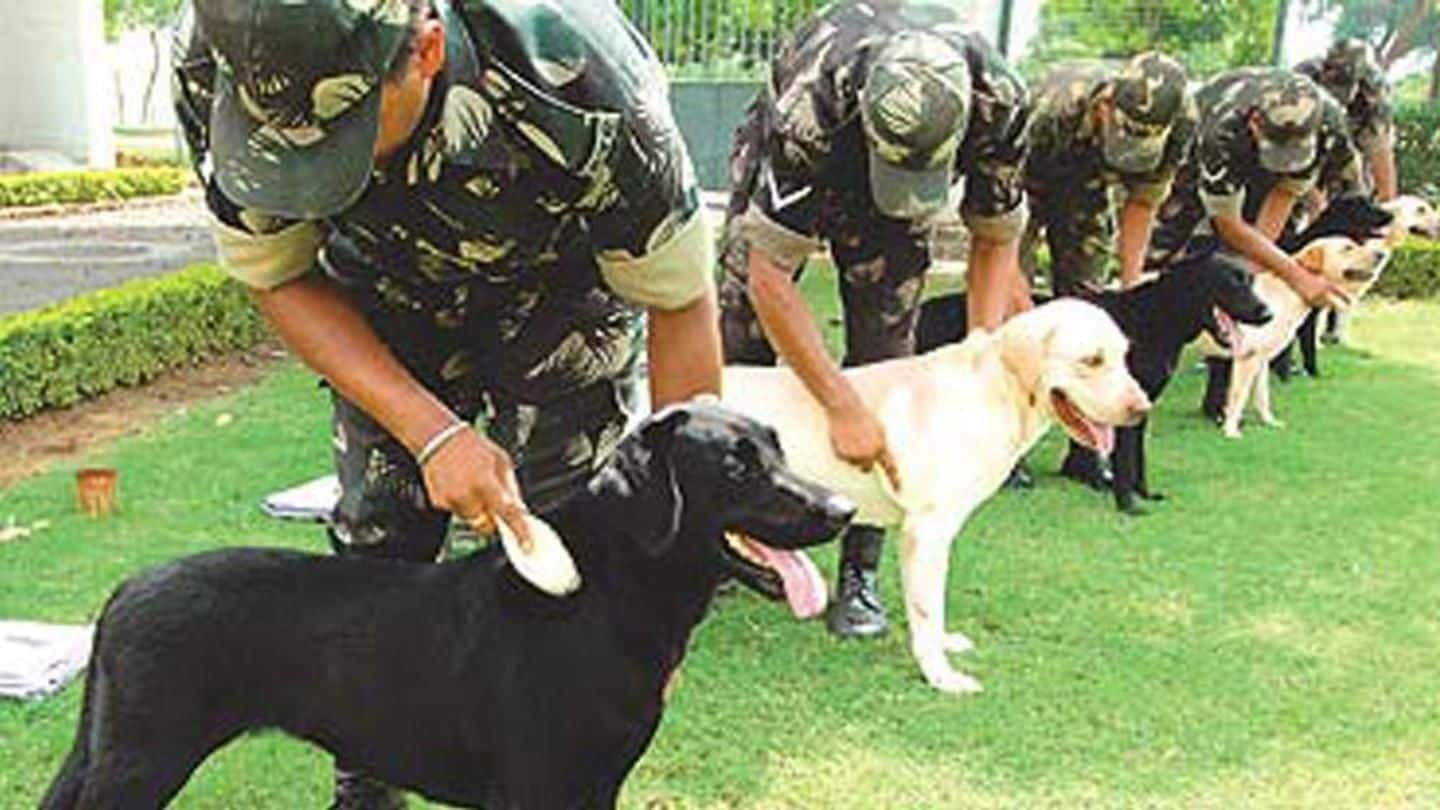 A pair of Labradors, Gracy and Danfy, trained to sniff out explosives and landmines, have won the Chief of Army Staff's commendation card this Independence Day for their heroics in combat zones. Along with Gracy and Danfy, a horse called Paramveer also received a commendation card for his excellence in equestrian sports. Seems like the trio are set to get some extra goodies.
Paramveer the horse won a whopping 92 medals
Paramveer, the horse, was awarded the Chief of Army Staff's commendation card for winning a whopping 92 medals, including 27 gold medals, in different equestrian sports events spanning from 2011 to 2017.
How Gracy earned her stripes
Six-year-old Gracy earned her stripes by detecting a deadly improvised explosive device (IED) on National Highway 102 connecting Imphal and Moreh. Assigned to 16 Army Dog Unit, Gracy has been serving in the Northeast for the past four years. In 2017, she was assigned to an Assam Rifles squad for Operation Hifazat in Manipur, and ended up saving lives by detecting the IED.
Gracy's precision and professionalism are to be praised
"The army dog with her innate sniffing capabilities, transcendent precision and consummate professional skills patiently sniffed and confidently confirmed the presence of the explosive near a culvert, covered by haystack," Gracy's citation reads.
The brave eight-year-old Danfy helped the Army in demining operations
Meanwhile, eight-year-old Danfy belonged to the 29 Army Dog Unit, and provided invaluable service in demining operations in Jammu and Kashmir. Within weeks of being deployed in Kashmir, Danfy sniffed out 43 pieces of unexploded ordnance and 16 pieces of rocket-propelled grenades in a slew of operations between August and September 2017. Danfy has been described a "silent warrior".
What are decorated dogs entitled to?
According to officers from Remount and Veterinary Corps, decorated dogs are pampered with more goodies, and are entitled to more rest, along with their handlers. Additionally, their names, collars, and unique service numbers are also put up on roll-of-honor boards at military units.