Alliance Air to operate 'proving flight' to Kochi naval base
Alliance Air to operate 'proving flight' to Kochi naval base
Written by
Garima Bora
(Sourced from PTI)
Aug 18, 2018, 05:14 pm
2 min read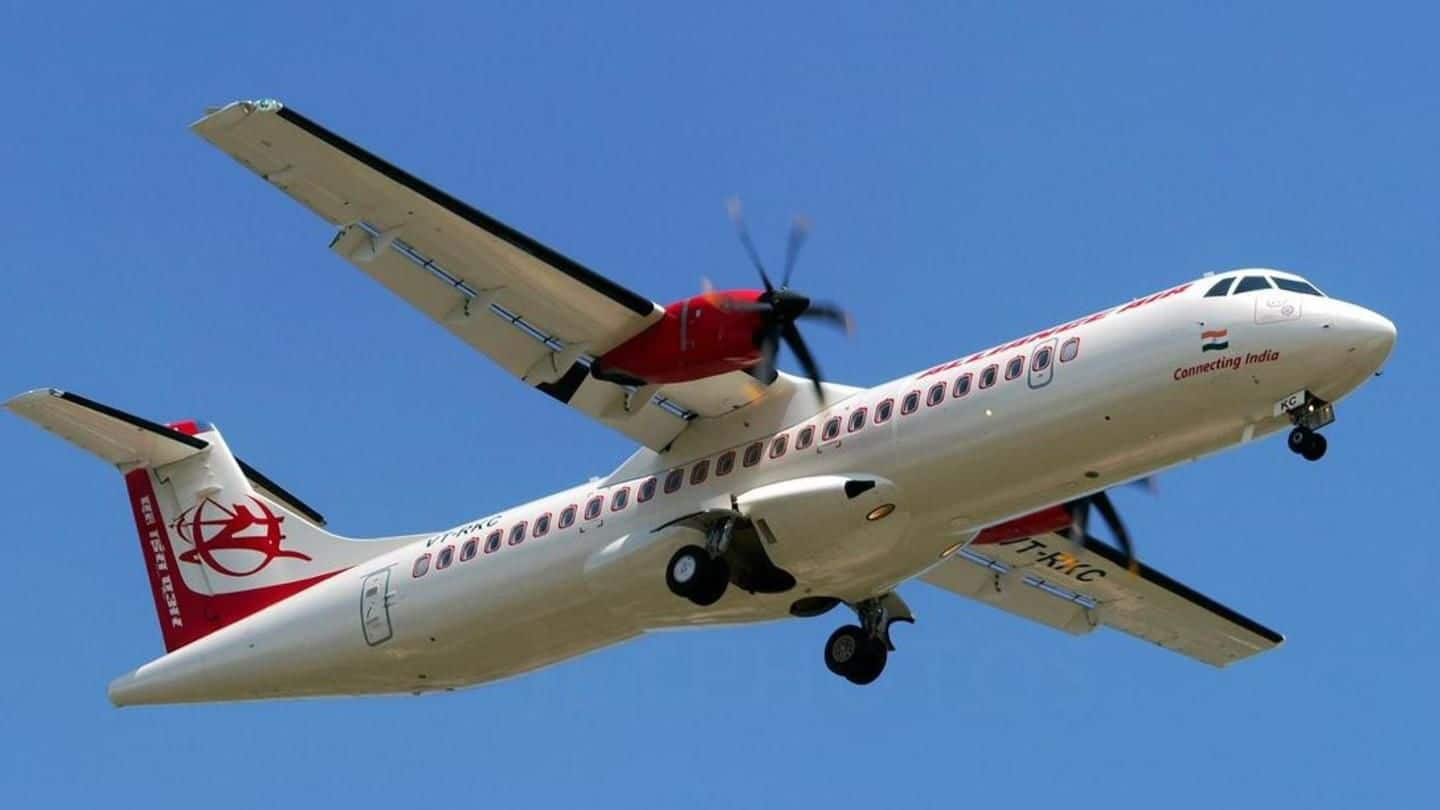 Alliance Air, a subsidiary of Air India, will operate a "proving flight" to Kochi's naval base in Kerala today to study the safety aspects of operating ATR type aircraft from there. Air India is trying to find a way to fly in and out of Kochi where the airport has been shut till August 26 leaving thousands of passengers stranded, a spokesperson said.
Flight to have a DGCA team, flight safety officials
Incessant rains in Kerala have left the Kochi airport runway flooded. Kerala is facing the worst rain fury and deluge in a century with 13 of the state's 14 districts under a red alert for the fifth day today. The "proving flight" will have a team of officials from the Directorate General of Civil Aviation (DGCA) and other flight safety officials, the spokesperson said.
Airline plans to operate more flights if found safe
"If found safe, Alliance Air plans to mount more flights to Kochi's defense airbase and also pave the way for other airlines with ATR/turboprops to do so," the spokesperson said.
PM Modi made an aerial assessment of the damage
ATRs are usually 70-seater smaller aircraft that can land even in shorter runway span. Air India and its low-cost arm Air India Express had yesterday said their flights scheduled to depart from the Kochi airport will operate from Thiruvananthapuram and Kozhikode till the Kochi airport is made functional. PM Narendra Modi, who is in Kerala, today made an aerial assessment of the damage.
Over 3 lakh people have been moved to relief camps
According to the information received from the control room of the State Disaster Management, 194 people have lost their lives and 36 are missing due to rains and landslides since August 8. Over 3.14 lakh people have been moved to relief camps.