#AmritsarTrainTragedy: Probe gives clean-chit to Railways, blames people's negligence
#AmritsarTrainTragedy: Probe gives clean-chit to Railways, blames people's negligence
Nov 23, 2018, 09:08 pm
2 min read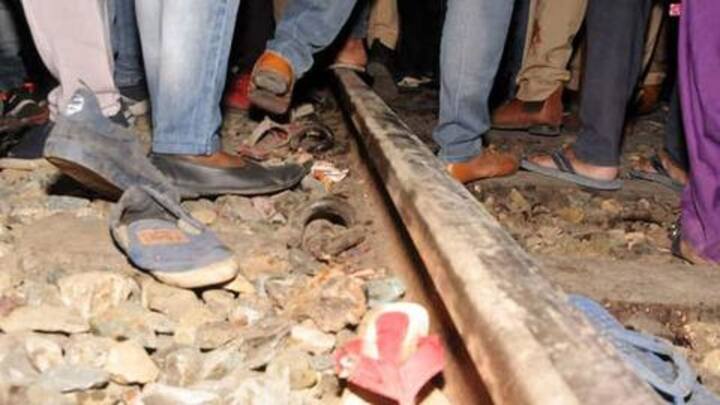 The negligence of people led to the train tragedy in Amritsar on Dusshera that killed 61, an inquiry by the Chief Commissioner of Railway Safety (CCRS) SK Pathak has concluded. The probe gave a clean chit to Railways and classified the accident as 'error in working by public near Railway line'. It suggested that Railways should be informed about such gatherings in advance.
Backstory: Celebrations turned tragic when train ran over people
Dusshera celebrations on October 19 turned tragic when people who had gathered at the manned crossing at Joda Phatak were run over by the speeding Jalandhar-Amritsar DMU Express. After the tragedy, blame game started with Railways being criticized. But, Railways called it trespassing. On November 2, the Railway Ministry ordered a CCRS probe after Amritsar MP Gurjeet Singh Aujla met Piyush Goyal.
Report found spot of incident was not visible
Pathak, in his report, said he concluded that negligence of people was the reason for the tragedy after going through the factual material and circumstantial evidence present. He noted due to S-curve, the spot of the incident was not visible till the train was within 20 meters of the gathering. The report added smoke due to burning effigies also obstructed the view.
When driver applied brakes, train was moving at 82 kmph
The report concluded that while permissible speed was 100kmph, the train was moving at speed of 82 kmph when the pilot saw the people and applied brakes. However, the braking distance of the train was 389 meters. Pathak also suggested interactions of students with loco drivers, who have witnessed tragic incidents be organized as they 'go a long way in leaving a lasting impression'.
State police and Railway administration should work closely, report suggests
"Government Railway Police (GRP) and Railway Protection Force (RPF) should hold regular meetings with state police and get updates on all such events where a large gathering is expected near track and railway should proactively impose caution/speed restriction at such locations/sections," the report added.