#AmritsarTrainTragedy: Over 60 dead, horror captured-on-camera, railways calls it trespassing
Last updated on
Oct 20, 2018, 09:42 am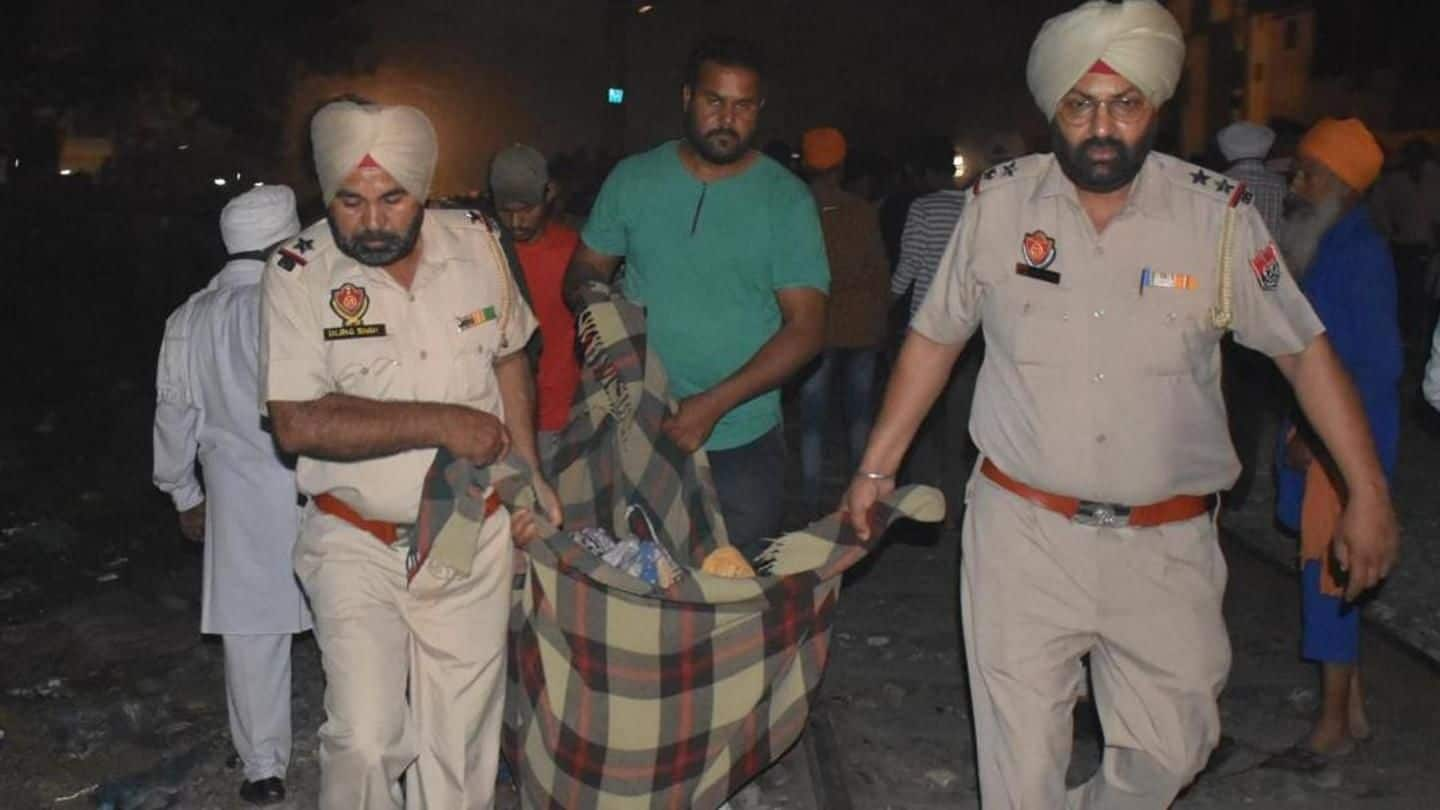 At least 60 were killed and 77 injured after a train mowed people reveling in Dussehra celebrations near Amritsar on Friday. The incident took place at Joda Phatak near Amritsar where revelers were watching 'Ravan-dahan' in a ground close to the track and a train, coming from Jalandhar, ran over them. Amateur videos showed how celebrations turned into this year's worst train disaster.
People didn't realize what happened till train flashed past them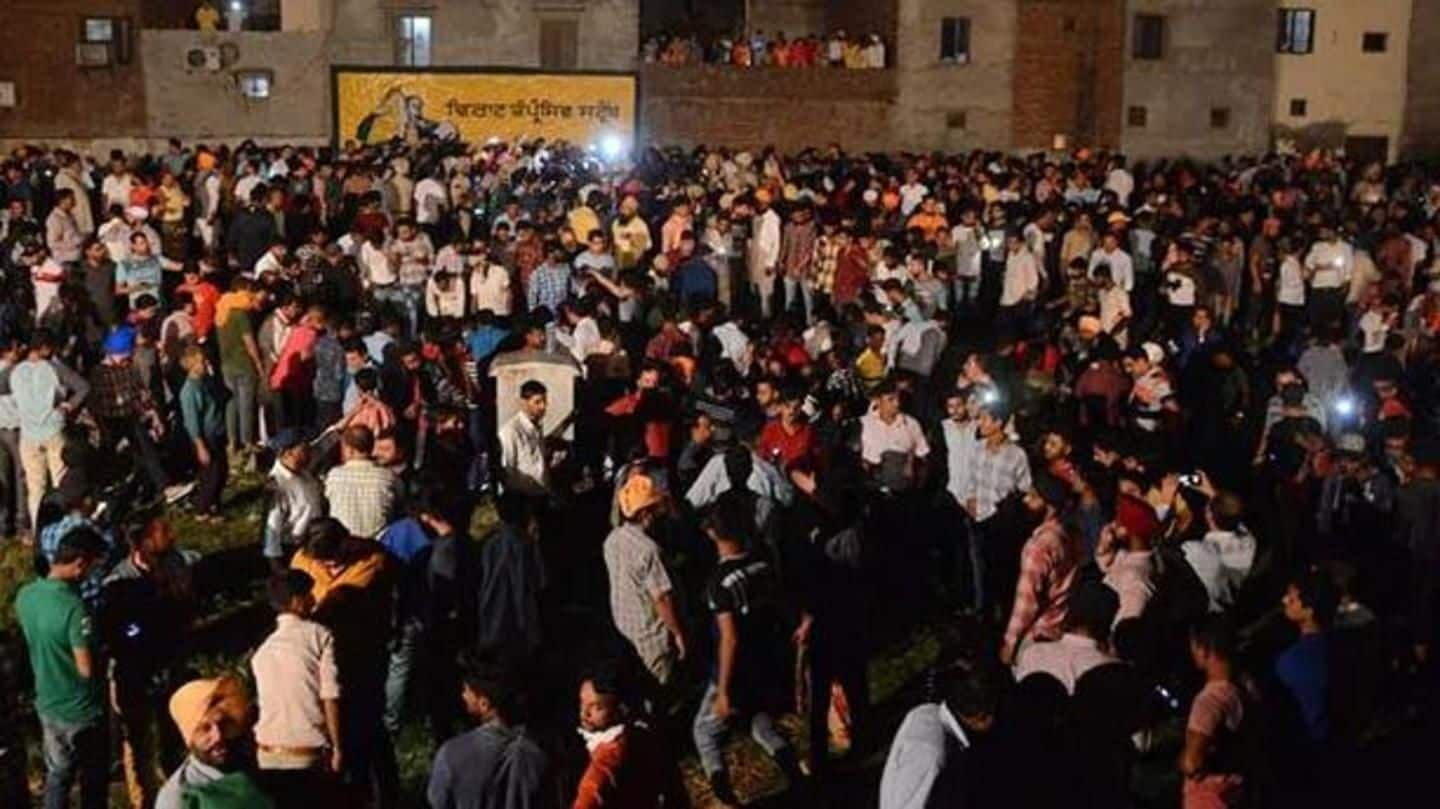 Some people stood near the railway crossing to get a better view. The crossing was closed at that time. Reportedly, stunned spectators didn't realize what happened till the 74643 Jalandhar-Amritsar DMU flashed past them. Those who rushed to the adjacent track to save themselves were reportedly run over by 13006 Amritsar-Howrah Express. Most of the casualties were killed by the first train.
MoS Sinha says due to firecrackers train's sound wasn't heard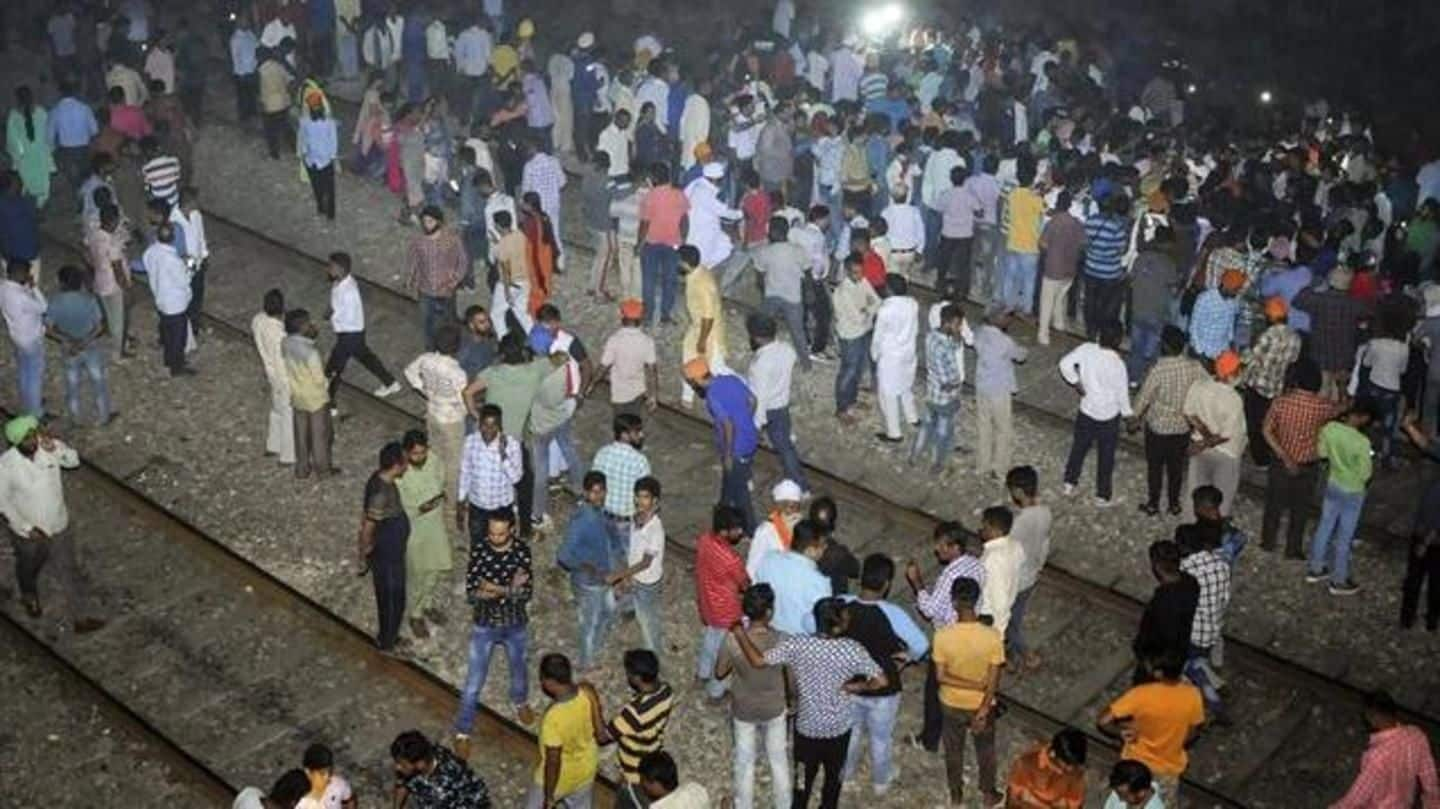 MoS Manoj Sinha, Chairman Railway Board Ashwani Lohani and other officials rushed to the spot from Delhi. About the accident, Sinha said, "As per initial information, people present near the railway track couldn't hear the sound of the approaching train due to bursting crackers". An eye-witness said people didn't realize train was coming, and the hooter wasn't sounded.
Watch: The moment of horror captured by eyewitnesses
Railway officials call it clear case of trespassing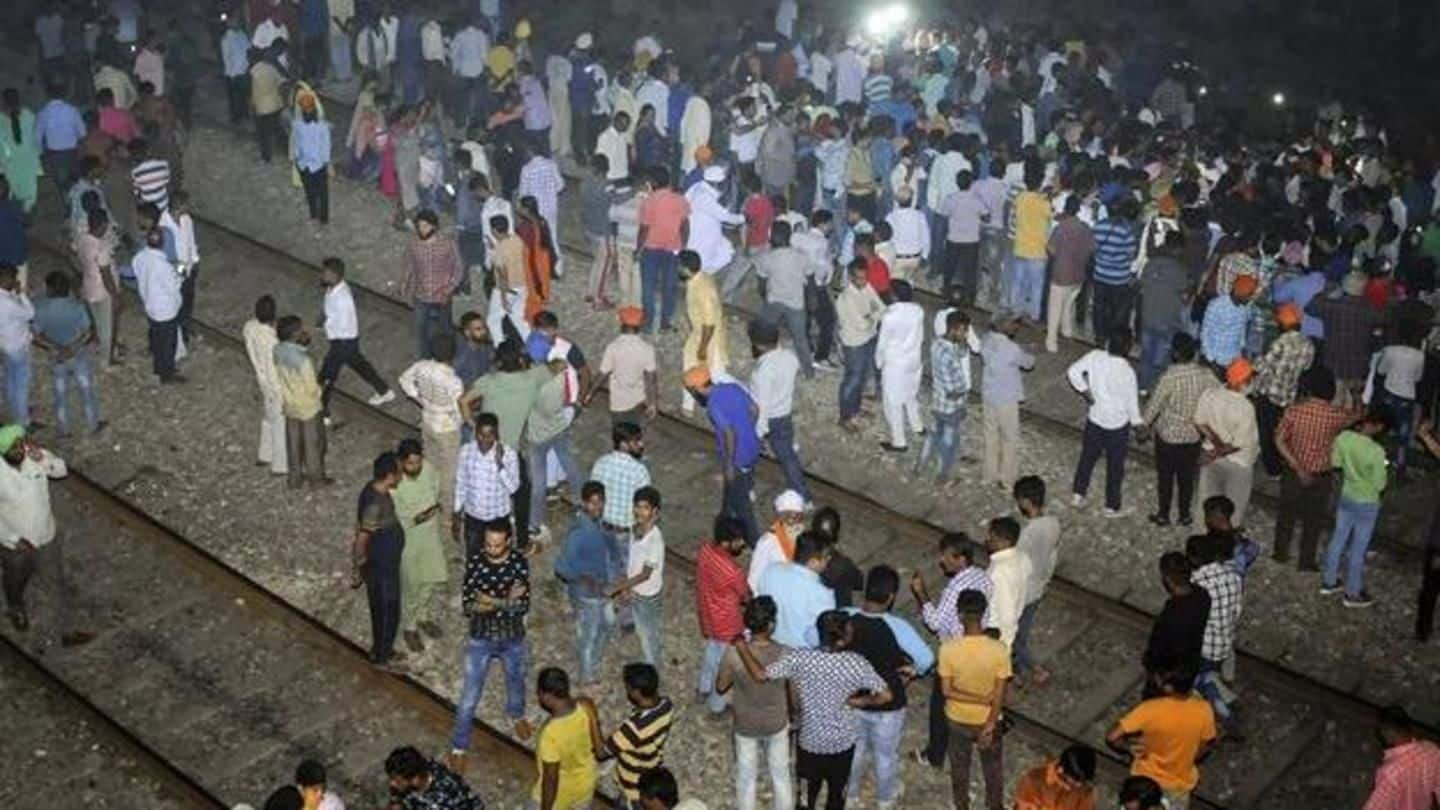 A senior railway official told PTI the incident was a clear case of trespassing and no permission regarding the event was sought from them. He added local administration should take responsibility. "We weren't kept in the loop and we provided no permission for the event," he said. When asked why the driver didn't halt despite seeing people, the official said smoke affected his vision.
Due to smoke, driver couldn't see anything: Railway official
"There was so much smoke that the driver was unable to see anything and he was also negotiating a curve. However, railways' entire machinery is at the spot and we are cooperating with the local administration in rescue and relief operations," the official said.
Railways issues helpline numbers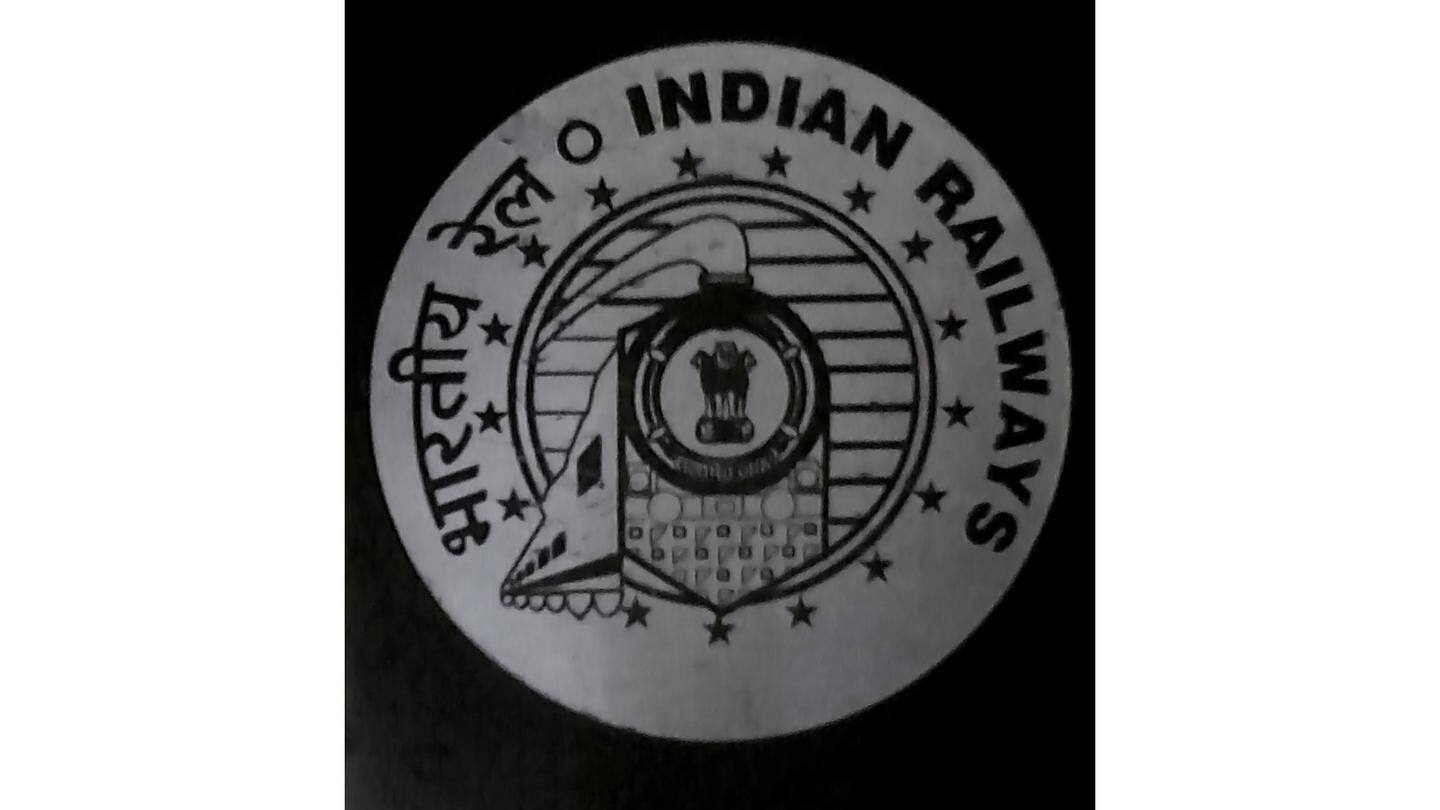 To seek information on the incident, you can dial these numbers: 0183-2223171 and 0183-2564485 Telephone numbers at Manawala station are 0183-2440024, 0183-2402927 and Ferozpur's helpline number is 01632-1072. At New Delhi railway station, the Northern Railway Helpline numbers are as follows: 011-23342954, 011-23341074, 011-42622280 & 1072.
Amarinder Singh cancels Israel trip, PM Modi announces financial relief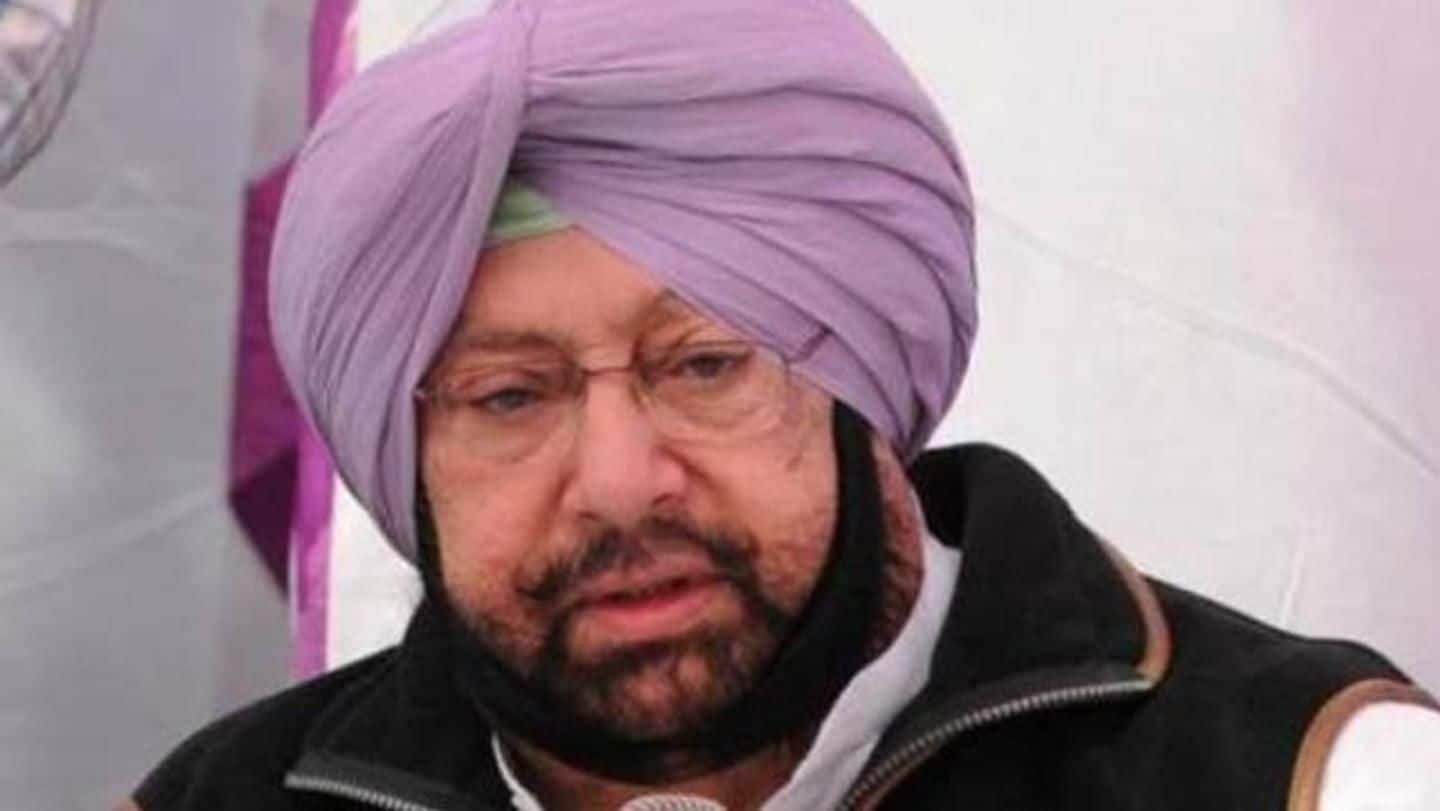 State Chief Minister Capt. Amarinder Singh canceled his trip to Israel and promised all help to the victims. He has ordered a high-level inquiry. Prime Minister Narendra Modi announced relief of Rs. 2 lakh to the kin of deceased and Rs. 50,000 to the injured. Congress President Rahul Gandhi expressed condolences and urged party cadres to provide immediate relief.