After angry Hanuman, artist Karan Acharya creates stoic Ram
After angry Hanuman, artist Karan Acharya creates stoic Ram
Jul 30, 2018, 04:06 pm
2 min read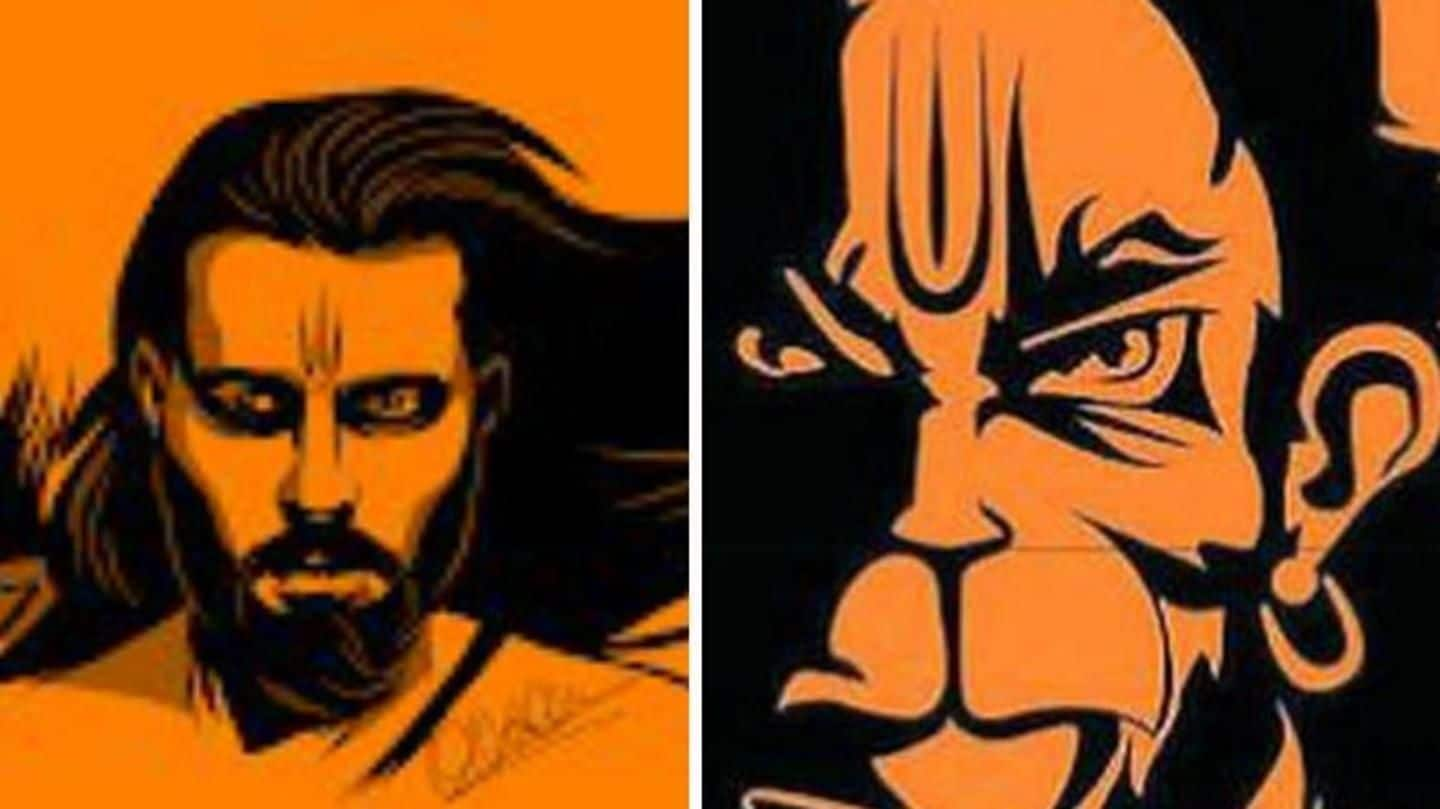 Karan Acharya from Mangaluru became a household name after his angry Hanuman vector art was seen almost everywhere. Riding on its success, Acharya has now come up with a stoic Ram, which is a far cry from the images of the God imbibed in our minds. But he said has learned from his mistake and will copyright his work this time.
Angry Hanuman: The art that became political tool
Acharya made the art in 2015, but it caught massive attention earlier this year. Many slammed it assuming that this Hanuman represented toxicity and oppression. But Acharya said it was meant to show that the humble monkey-God could also be powerful. Things took an unexpected turn when PM Modi appreciated Acharya's art and slammed those who gave it a communal color.
What has Acharya tried to create this time? He explains
Acharya said this time the vector art was created in 20-30 minutes. Interestingly, he created a stoic expression of Lord Rama, just before he was about to kill Ravana. He created a bearded and a non-bearded version. "When you see Lord Ram's face, your mind is filled with peace. My creation neither reflects anger nor peace, but something in between," Acharya said.
This time, Acharya plans to launch t-shirts of his brainchild
The Hanuman image did make Acharya popular but didn't get him money. So this time he plans to take a different route. Paridhi Media Works, which Acharya runs along with his wife, brother-in-law and friend, plans to launch T-shirts with Rama's image on it. About uploading the image on social media, Acharya said it was for those who observed 'Ramayana Masa'.
Hanuman and Ram done, Acharya now wants to create Sita
"I have not received any profit for Anjaneya. This time, I expect companies to get my permission before using it for commercial purposes," Acharya said. He also gets a lot of requests to create Lord Narasimha or Bhagat Singh, but he has different ideas. "I have Sita in mind, which I want to create with an emphasis on woman power," he quipped.