Citing 'busy schedule', Anupam Kher resigns as FTII Chairman
Citing 'busy schedule', Anupam Kher resigns as FTII Chairman
Oct 31, 2018, 02:50 pm
2 min read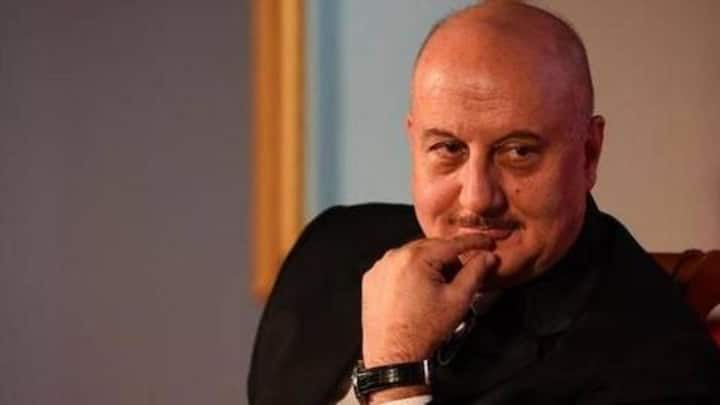 Renowned actor Anupam Kher resigned as FTII Chairman on Wednesday citing his busy schedule. The actor was given the post after Gajendra Chauhan's controversial tenure ended in March 2017. His appointment was announced in October last year, and Kher had said he would live up to the expectations. Back then, Kher had said he was humbled by the opportunity.
Here's a copy of his resignation letter
It has been an honour, a privilege a great learning experience to be the Chairman of the prestigious @FTIIOfficial. But because of my international assignments I won't have much time to devote at the institute. Hence decided to send my resignation. Thank you. 🙏 @Ra_THORe pic.twitter.com/lglcREeYM2

— Anupam Kher (@AnupamPKher) October 31, 2018
The tenure of Kher's predecessor was mired in controversies
Kher, a vocal supporter of the NDA government, succeeded Chauhan, whose tenure was mired in controversies. For the first time in history, FTII saw a strike of 139 days as students were upset with Chauhan's appointment. They opined he didn't deserve the position. This protest laid the foundation for the 'award wapasi' campaign where renowned celebrities returned their awards.
Earlier, Naseeruddin Shah said he didn't see Kher at FTII
Notably, Kher's chairmanship was not free of controversies either. His 'A Wednesday' co-star Naseeruddin Shah said, a few months ago, that he hasn't seen Kher at FTII. Not mincing his words, the National School of Drama alumnus said, "Where is he? How can I comment on his work when he's hardly ever at the FTII? I don't think he's been there more than twice".
But, Kher was better than Chauhan
Kher's appointment quelled many fears of his predecessor. Like Chauhan, Kher's acting prowess couldn't be questioned. Over his decades-long career in Bollywood, he appeared in over 500 movies and also has films like 'Silver Linings Playbook' and 'Bend It Like Beckham' to his resume. But his absence from the premier institute and his work commitments finally drove him to resign.