Kunal Kamra banned by airlines; what do lawyers, DGCA say?
Kunal Kamra banned by airlines; what do lawyers, DGCA say?
Jan 30, 2020, 03:07 pm
3 min read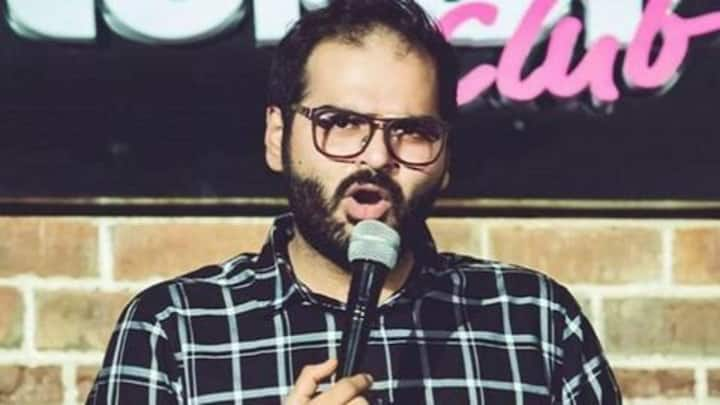 Budget flier IndiGo on Tuesday suspended stand-up comedian Kunal Kamra from flying with the airline after the latter heckled journalist Arnab Goswami on a Mumbai-Lucknow flight. The same day, Civil Aviation Minister Hardeep Singh Puri urged other airlines to impose similar restrictions, and by Wednesday, Air India, SpiceJet and GoAir had obliged. But is Kamra's suspension legal? Here's what the experts say.
DGCA says IndiGo's suspension in 'complete consonance' with aviation rules
On Wednesday, HuffPost India quoted the Directorate General of Civil Aviation Chief, Arun Kumar, as saying that Kamra's suspension was a violation of the Civil Aviation Requirements (CAR). Thereafter, the DGCA issued a statement claiming that Kumar was "misquoted." The DGCA added that the action taken by airlines was in "complete consonance" with CAR Section-3, Series M Part VI on "Handling of Unruly Passengers."
HuffPo said DGCA 'contradicting its own rules'
HuffPo, however, stood firm, stating that the DGCA's clarification "contradicts its own rules." The news portal said, "These rules clearly specify that the maximum sentence for a verbal confrontation is three months and that too after an inquiry. IndiGo has announced a six-month suspension, which appears to violate these rules." The DGCA's statement mentioned that the matter is being referred to an internal committee.
Internal committee will hear matter, give final decision: DGCA
"The matter is to be referred to the internal committee," the DGCA said, adding, "The internal committee is to give the final decision in 30 days by giving the reasons in writing, which shall be binding on the airline concerned."
You can check DGCA's full statement here
What are Civil Aviation Requirements for "unruly passengers"?
The DGCA lists three categories under which a passenger can be banned from flying: A three-month ban for indulging in disruptive behavior such as verbal harassment. A six-month ban for those indulging in physically abusive behavior. A two-year ban for "endangering aircraft and passengers." Separately, those who pose a national security threat can remain banned as long as the threat persists.
Kamra's behavior a "Level-1 threat at best," says lawyer
According to LiveMint, although airlines can impose a temporary ban during the 30-day period of deliberations, lawyers argue that IndiGo's six-month ban is excessive. PSL Advocates and Solicitors Founder and Managing Partner Sameer Jain told Mint that Kamra's behavior falls under a Level-1 threat "at best" adding that due process mandated by DGCA wasn't followed and Kamra's fundamental right to travel is being violated.
Other lawyers agree Kamra's behavior warrants only 3-month suspension
Lawyer and former pilot Monika Mehalwat told Mint, "A temporary ban can be imposed for a maximum period of 30 days...[Kamra] could have been banned for three months under level 1 for verbal unruly behavior, but only after the committee held him guilty." MV Kini and Co. Managing Partner Ravi Kini also agreed Kamra's behavior falls in the first category of unruly behavior.
Kamra endangered safety of travelers, says Civil Aviation Minister
However, in a tweet on Tuesday, Civil Aviation Minister Hardeep Singh Puri said Kamra "endangered the safety of air travelers." Speaking to Mint, Puri said, "A scuffle could have broken out there. What was done (by Kamra) was in clear violation of air safety rules."