Army questions three jawans in connection to soldier Aurangzeb's death
Army questions three jawans in connection to soldier Aurangzeb's death
Feb 06, 2019, 06:17 pm
2 min read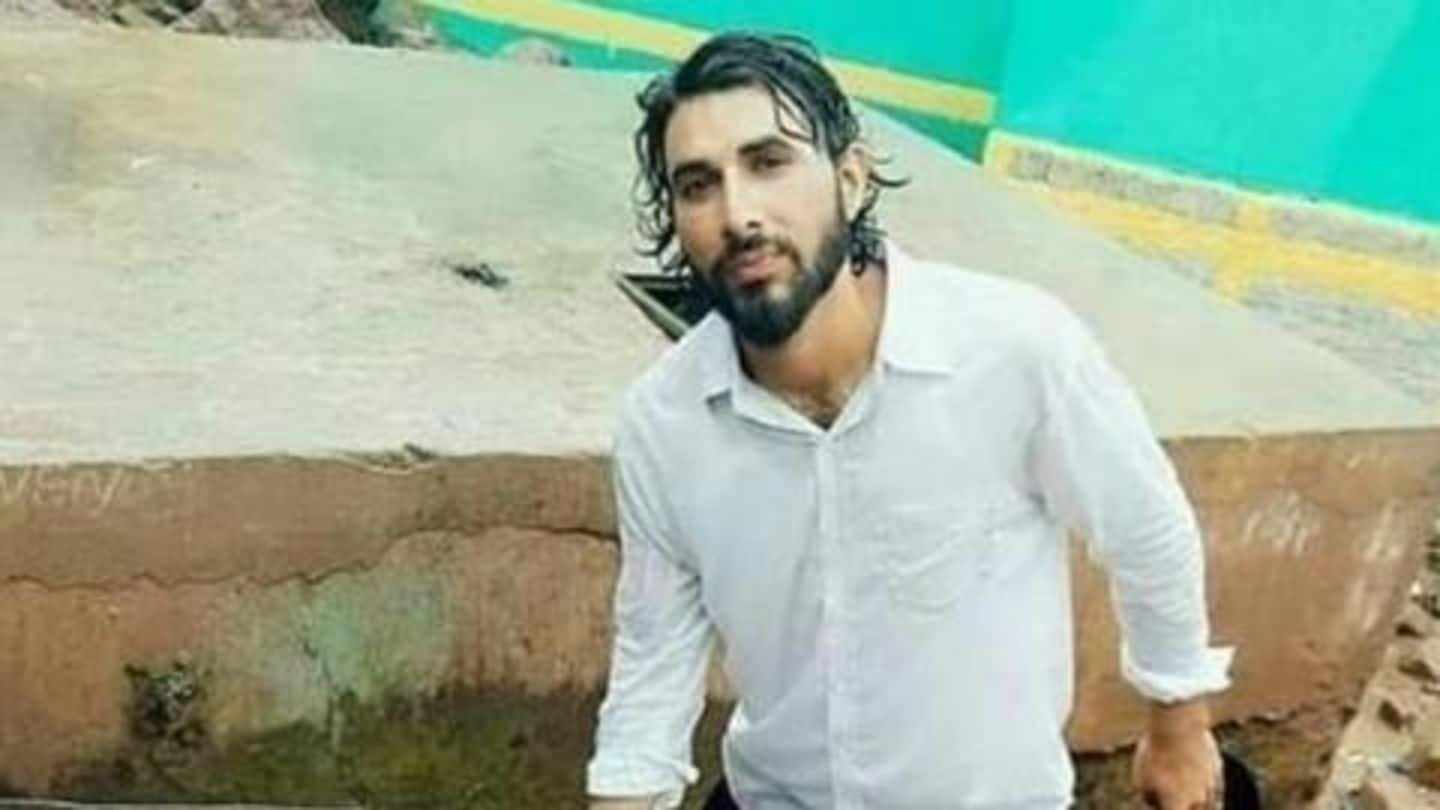 The Indian Army has detained three jawans and is questioning them over their alleged role in soldier Aurangzeb's death, multiple reports claimed. To recall, Aurangzeb was abducted by terrorists and killed last year. He had left the army camp for his home in Poonch to celebrate Eid with family. It is alleged the three jawans, all belonging to 44 Rashtriya Rifles, shared Aurangzeb's location.
The soldiers who were detained for questioning have been identified as Abid Wani, Tajamul Ahmad, and Adil Wani. "Two are from Pulwama and one is from Kulgam (police districts). Their role came up during the investigation into the killing of Aurangzeb," IE reported quoting sources. The men are facing an inquiry for allegedly sharing the information of Aurangzeb, a rifleman of the same troop.
Aurangzeb wanted to celebrate Eid with family, never reached home
Aurangzeb was part of Major Rohit Shukla's team which gunned down Hizbul terrorist Sameer Tiger. In June 2018, he was proceeding towards his home and took a lift in a private vehicle. The vehicle was intercepted in Pulwama and Aurangzeb was abducted. Hours later, officials found Aurangzeb's bullet-ridden body. He was shot in the head and neck, police had said.
Aurangzeb's death was condemned, he was rewarded for bravery
The brutal murder of the soldier was widely condemned. Defense Minister Nirmala Sitharaman and Army Chief Bipin Rawat separately paid visits to Aurangzeb's family. He was also awarded the Shaurya Chakra posthumously. Meanwhile, on Monday, Aurangzeb's father, Mohammad Hanief joined the BJP in the presence of Prime Minister Narendra Modi. He also gave a portrait of his martyred son to PM Modi.
Separately, brother of detained soldier was allegedly assaulted
The IE report added Tawseef Ahmad, Abid Wani's brother, was allegedly assaulted inside RR camp in Pulwama on Monday. Ahmad had gone to the camp after RR personnel called him. He was grievously injured and was taken to hospital by a local. "His whole body was bruised. He was then referred to a Srinagar hospital for further treatment," a doctor at Pulwama hospital said.
Mehbooba Mufti condemns assault of Ahmad
"I will talk to the Corps Commander regarding the matter. I am sure Governor Sahib will take note of this matter... his brother is also missing, his whereabouts are not known," said former Chief Minister Mehbooba Mufti after paying a visit to Ahmad in hospital.