Respite for common-man: Petrol, diesel price cut by Rs. 2.5/liter
Respite for common-man: Petrol, diesel price cut by Rs. 2.5/liter
Oct 04, 2018, 04:13 pm
2 min read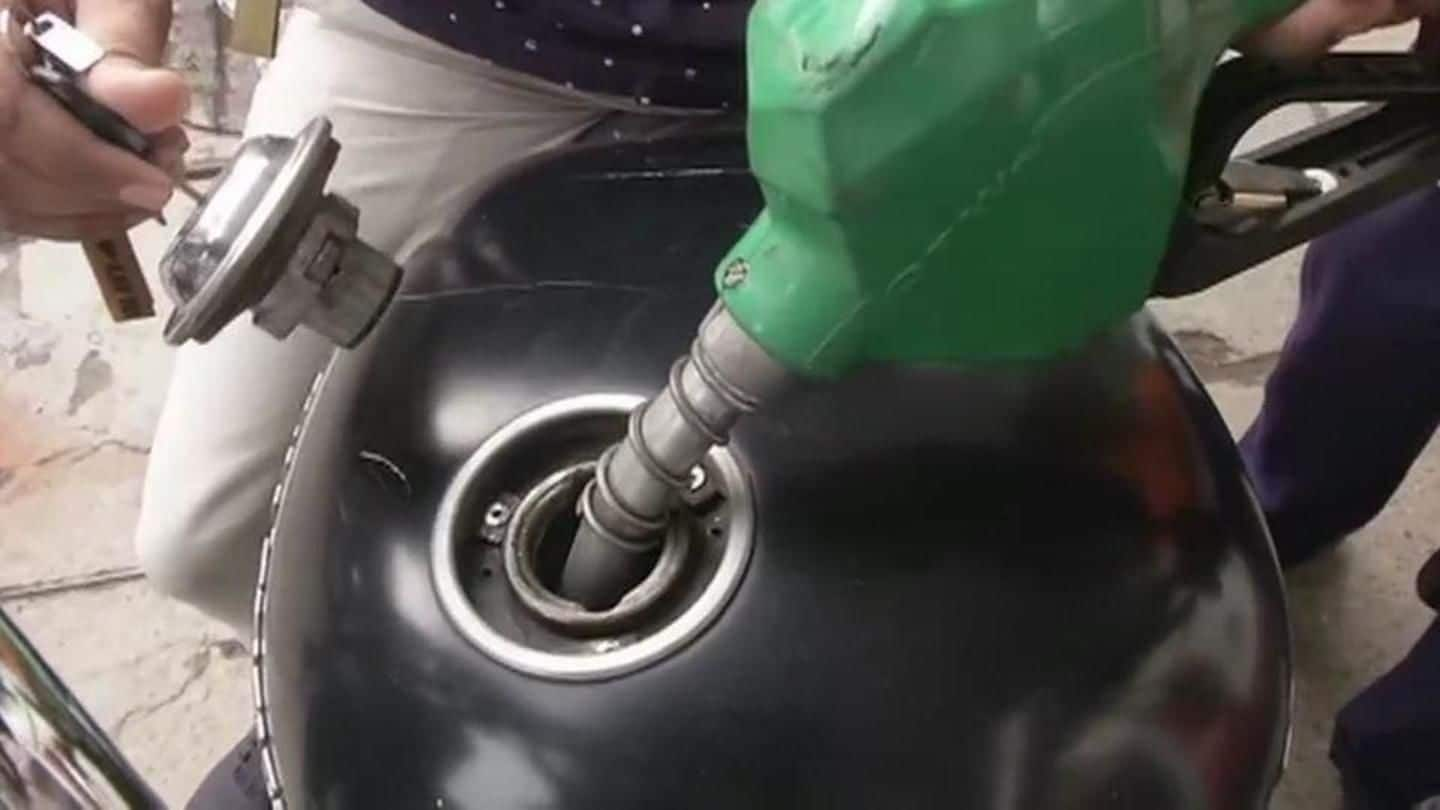 Giving a major relief to common man, Finance Minister Arun Jaitley cut the price of petrol and diesel by Rs. 2.50 per liter. Announcing the decision, he said the Centre would reduce tax by Rs. 1.5 per liter and the rest Re. 1 would be absorbed by oil marketing companies. Jaitley also passed the buck to states and asked them to do their bit.
Jaitley calls it perfect economics, says consumers can buy other-things
Jaitley called this decision perfect economics and said the government wanted consumers to spend on other items too. "To do it (reduce prices) without impacting the fiscal deficit is surely good economics," Jaitley said. The decision was taken after an inter-ministerial discussion with Petroleum Ministry. Further, he said oil companies are capable of handling the consequences of this decision.
Finance Minister announces decision
Excise duty to be reduced by Rs.1.50 OMCs will absorb 1 rupee. So, a total of Rs.2.50 will be reduced on both diesel and petrol: Finance Minister Arun Jaitley pic.twitter.com/sV4eZwmKEw

— ANI (@ANI) October 4, 2018
Jaitley says excise duty cut will affect government
Further, Jaitley directed states to follow Centre's decision and reduce VAT on fuel, which would give common man benefit of Rs. 5/liter. He revealed the excise duty cut would reduce the government's tax revenue by Rs. 10,500 crore. Jaitley also said crude oil prices have touched an all-time high of $86/barrel, and that interest rates in the US are at record seven-year high.
After Jaitley's announcement, Vijay Rupani announces price cut
Finance Minister Sh @arunjaitley Ji has announced Rs.2.5 cuts in petrol diesel prices, reciprocating positively to FM's announcement, the Govt Of Gujarat has also decided to reduce Rs.2.50 on both petrol diesel. Thus petrol diesel wd be Rs. 5 cheaper in the State of Gujarat

— Vijay Rupani (@vijayrupanibjp) October 4, 2018
Maharashtra Government also decided to give additional relief of ₹2.5/litre on Petrol to give total benefit of ₹5/litre in the State of Maharashtra.

— Devendra Fadnavis (@Dev_Fadnavis) October 4, 2018
BJP led Centre faced scathing attacks from Congress over prices
The consequent rise in petrol and diesel prices has affected the common man. In Delhi, where prices are lowest among big cities, petrol was sold at Rs. 84/ liter and diesel at Rs. 75.45/liter. The Congress-led Opposition has launched a scathing attack on BJP over rising prices. Notably, the prices have been reduced ahead of Assembly elections in Rajasthan, Madhya Pradesh, Chhattisgarh, Telangana and Mizoram.