How this hearing impaired woman cleared UPSC in first attempt
How this hearing impaired woman cleared UPSC in first attempt
Written by
Siddhant Pandey
Aug 18, 2019, 08:47 pm
3 min read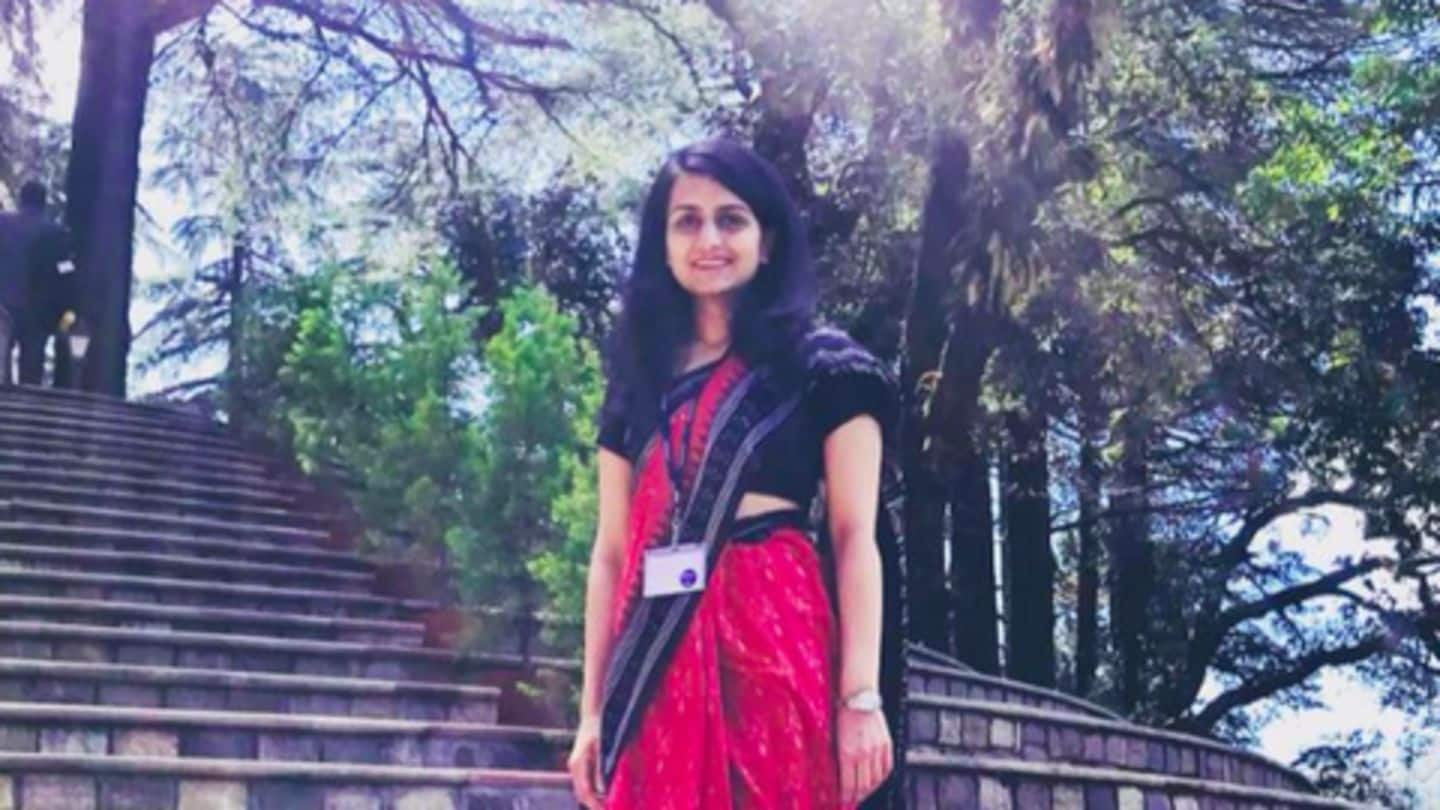 The Union Public Service Commission exams are as feared as they are admired. However, Indian Administrative Service officer Saumya Sharma cleared the exam in her first attempt despite her hearing disability and a viral fever on the day of the exam. The 2018-batch IAS of the AGMUT cadre had never imagined becoming an IAS officer but attained an AIR 9 without availing reservation benefits.
Raised in Delhi, Sharma was a bright student. However, one day in August 2010, her hearing just stopped. Sharma told The Better India, "It began with a lot of buzzing in my ears, but the hearing loss happened all of a sudden and went to the extent where I wasn't able to hear my voice." At the time, she was in Class XI.
Now, she can 'hear/talk very well' with hearing aids
Sharma recalled spending most of her Class XI in hospitals and was diagnosed with sensorineural hearing loss, which is caused by missing/damaged sensory cells in the cochlea. Often permanent, the condition can be countered with a hearing aid. Sharma said that with her current hearing aid, she can "hear and talk very well," but there are times when she misses out on certain things.
Notably, Sharma, who topped her school in Class X exams, pursued law from National Law University, Delhi. She had also gotten admission into National Law School of India University in Bengaluru. Her parents are both doctors and her brother is in his final year at Maulana Azad Medical College. She said it was at law school that she was inspired to pursue civil services.
'Reading law inspires you to do something for society'
Sharma said, "You read about constitutional law, human rights, and a lot of other things that inspire you to do something for society. However, I only got serious about writing the exam in February 2017, which was four months before the preliminary exams that year."
According to TBI, Sharma started her preparations while she was still in the final year of her college. She studied on her own without any coaching classes. As she stayed updated on current affairs since her school days, it didn't take her much time to start preparing. Interestingly, she appeared for the preliminary exams merely 16 days after her final college exam.
She battled 102°F fever, had IV drips before Mains
However, despite her hard work, Sharma had to face another unprecedented hurdle. She fell sick with a viral fever close to the Civil Services (Mains) Examination. After finishing her essay exam with only three hours of sleep, Sharma's fever rose to 102°F. She said, "I was struggling in my bed, unable to get up, and was given IV drips."
She said, "In between the GS papers, I was given IV drips in my car. The exhaustion along with fever almost made me faint while writing my GS2 exam," She added, "I was determined not to let another physical condition to pull me down." Her hard work paid off as she's now an Assistant Commissioner training with the District Magistrate, South West Delhi.