'Be on your guard': Bihar CM urges people before Ramnavami
'Be on your guard': Bihar CM urges people before Ramnavami
Mar 23, 2018, 10:50 am
3 min read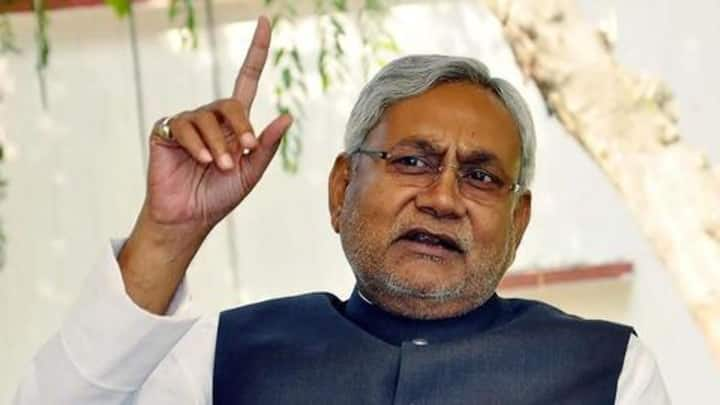 Bihar CM Nitish Kumar on Thursday requested the residents of the state to be on their guard against any attempts to whip up communal passion ahead of Ramnavami on Sunday. The Chief Minister's concern comes close on the heels of alleged inflammatory remarks by several leaders in the state, which led to the disruption of Assembly proceedings, more than once this week. Here's more.
What did Nitish Kumar say on maintaining communal harmony?
"It has been nearly three decades since Bihar has witnessed any large-scale communal violence. Our government has been committed to maintaining communal harmony. Yet there are elements who are always up to some mischief. I would request you all to be on your guard."
Nitish Kumar was speaking at the inauguration of Bihar Diwas
"To remain vigilant is very important with Ramnavami just around the corner. Last year, the Navaratri festivities had coincided with Moharram and the people took part in both while ensuring that peace was not disturbed. Please ensure the same this time," Kumar said at the Bihar Diwas inauguration. Vice-President Venkaiah Naidu, Governor Satya Pal Mallik, and Deputy CM Sushil Kumar Modi were also present.
Bihar had witnessed communal clashes recently
Recently, the state had witnessed communal clashes in Bhagalpur, where Union minister Ashwini Choubey's son was booked for taking out a procession without permission. Also, Union Minister Giriraj Singh and state BJP president Nityanand Rai drew flak for alleged incendiary statements in the aftermath of the killing of a BJP worker's father, which the police said was over a land dispute.
Bihar's economy has expanded exponentially: Nitish on his achievements
Highlighting the achievements of his tenure, Kumar said, "A pall of gloom had engulfed Bihar when its mineral-rich part was carved out for the creation of Jharkhand." "But Bihar scripted an incredible success story that has changed its image. Our economy has expanded exponentially. The state's budget was of Rs. 26,300 crore in 2005, today it is Rs. 1.8 lakh crore," Kumar said.
No section of the society has been neglected or ignored
The most striking part of Bihar's success story is that no section of the society─Dalits, OBCs, minorities, and the poor among the upper castes has been neglected or ignored, he said. "A lot has been done for the women too by way of quotas in panchayats and urban local bodies and measures like prohibition and campaigns against dowry and child marriage", CM Nitish said.