#CareerBytes: Top online courses to prepare for campus placements
#CareerBytes: Top online courses to prepare for campus placements
Oct 19, 2018, 12:53 am
2 min read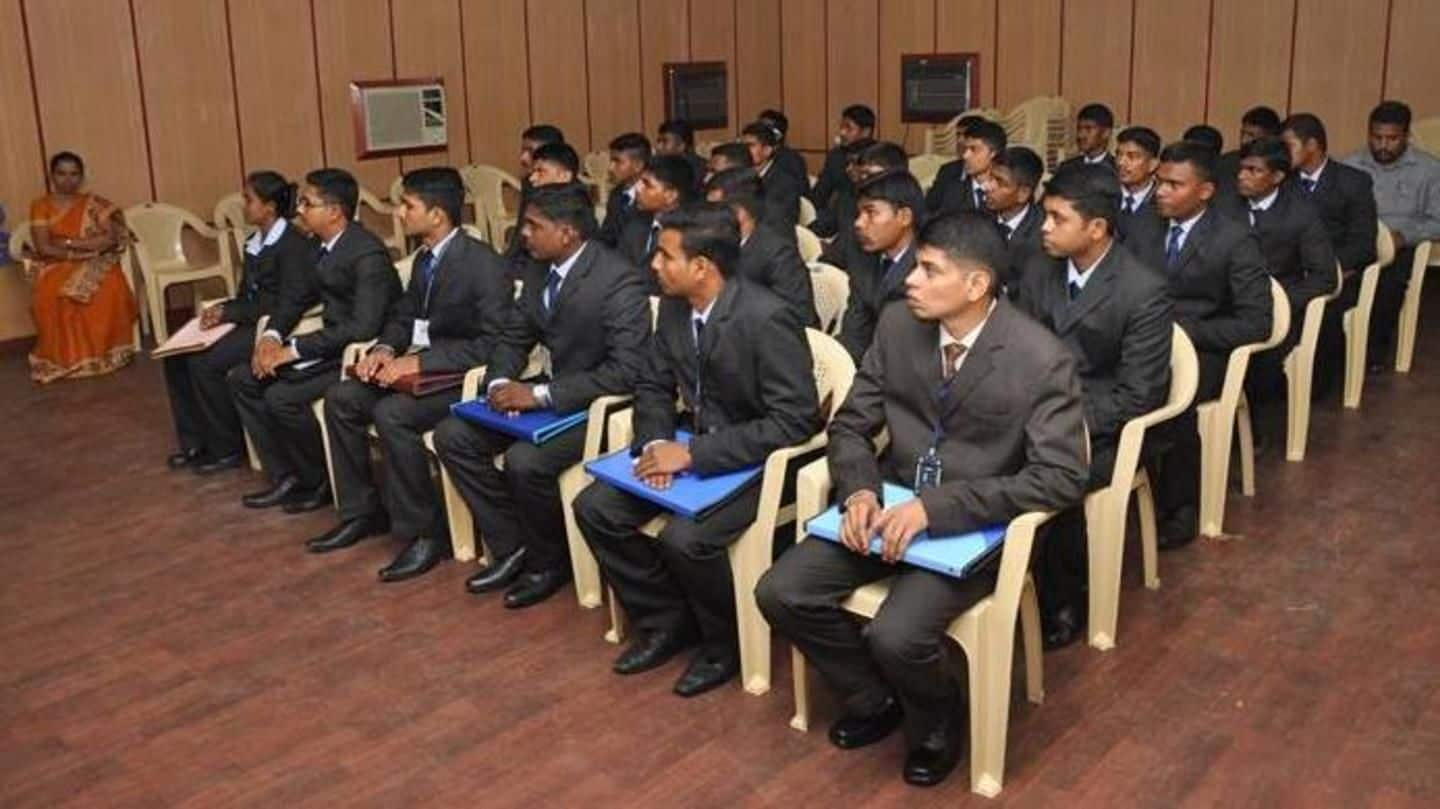 Campus placement is one of the most important phases of a college student's academic journey. Although the experience can be nerve-wracking, but with a composed state of mind and decent preparation, one can crack it. A campus placement interview can help you get your dream job, all you need is grit, smartness and confidence. Here are top online courses to prepare for campus placements.
Conduira Online is the ladder to your dream job
A top-class online campus-placements training portal, Conduira Online offers 700+ video lessons by experts, 30 Company-based mock tests and 270 other mock tests. Further, it has exclusive learning sessions on Group Discussions, Resume Building and Body Language. Additionally, there are special videos on Personal Interview questions as well.
HitBullsEye helps 10 lakh+ students land their dream-job every year
A reputed and reliable Campus placement preparation portal, HitBullsEye has over 200 video lectures on Verbal Ability, GK, Quant and Reasoning. Also, there's a repository of company-specific mock tests, sectional and chapter-wise tests, and in-depth preparation hubs. The platform boasts of 50,000+ questions, 800+ academic articles, and 1,000+ in-depth videos to help you crack the campus placement tests.
T.I.M.E offers comprehensive online courses for Recruitment Training
The course from T.I.M.E is designed to help you build concepts, prepare strategies, and identify weaknesses for cracking campus-placement tests. The course is developed on the lines of tests conducted by TCS, Wipro, CTS, Infosys, Tech Mahindra, Accenture, IBM and other IT and Non-IT companies. On offer are course videos, topic-based tests, sectional practice tests and other comprehensive preparatory tests.
FacePrep, Endeavor and PlacementSeason are other top campus-placement prep portals
FacePrep: FacePrep offers a wide range of courses offering online video lectures for campus placement training. Endeavor: Endeavor offers top campus placement training through Pre-placement talks, Written tests, Group Discussions, Technical and Formal Interviews. PlacementSeason: PlacementSeason offers a number of mock tests, company-specific tests, combo and general recruitment tests to help you crack campus-placement tests.